Activities on Environmental Awareness
11 Environmental Games For Adults To Engage in Sustainability
Let's face it, we're all a little competitive. 
At Random Acts of Green, we know that friendly competition is a great way to help combat feelings of hopelessness and isolation in the face of eco-anxiety. 
Bringing people together to turn awareness into action and action into impact is what we've been doing for the last 10 years. 
Studies have shown that gamification is an effective way to engage groups in action.  
"As suggested by the games and gamification background literature, climate change game-based interventions are often preferred over other methods and can provide motivation, learning through experience, safe spaces for social interaction, and visually supported engagement with complex topics." (Galeote et al., 2021).
"Climate change gamification applications can, for example, highlight the sense of urgency, accelerate the climate change awareness, while building a capacity and a sense of agency for changing the future through today's actions and behavioral change." Rajanen (Marghescu), Dorina & Rajanen, Mikko. (2019). Climate change gamification: A literature review.


Here we've put together a list of 10 Environmental Games To Engage A Group in Sustainability to help activate action for the planet. 
Random Acts of Green Mobile App Challenge
📲 Many of these actions can logged on our mobile App!
There are over 40+ different Green Acts you can log to help track your impact.
Download it for free to get inspiration on actions you can take to help our planet.
Earn Green Points and redeem for rewards from eco-friendly businesses and services from our member community.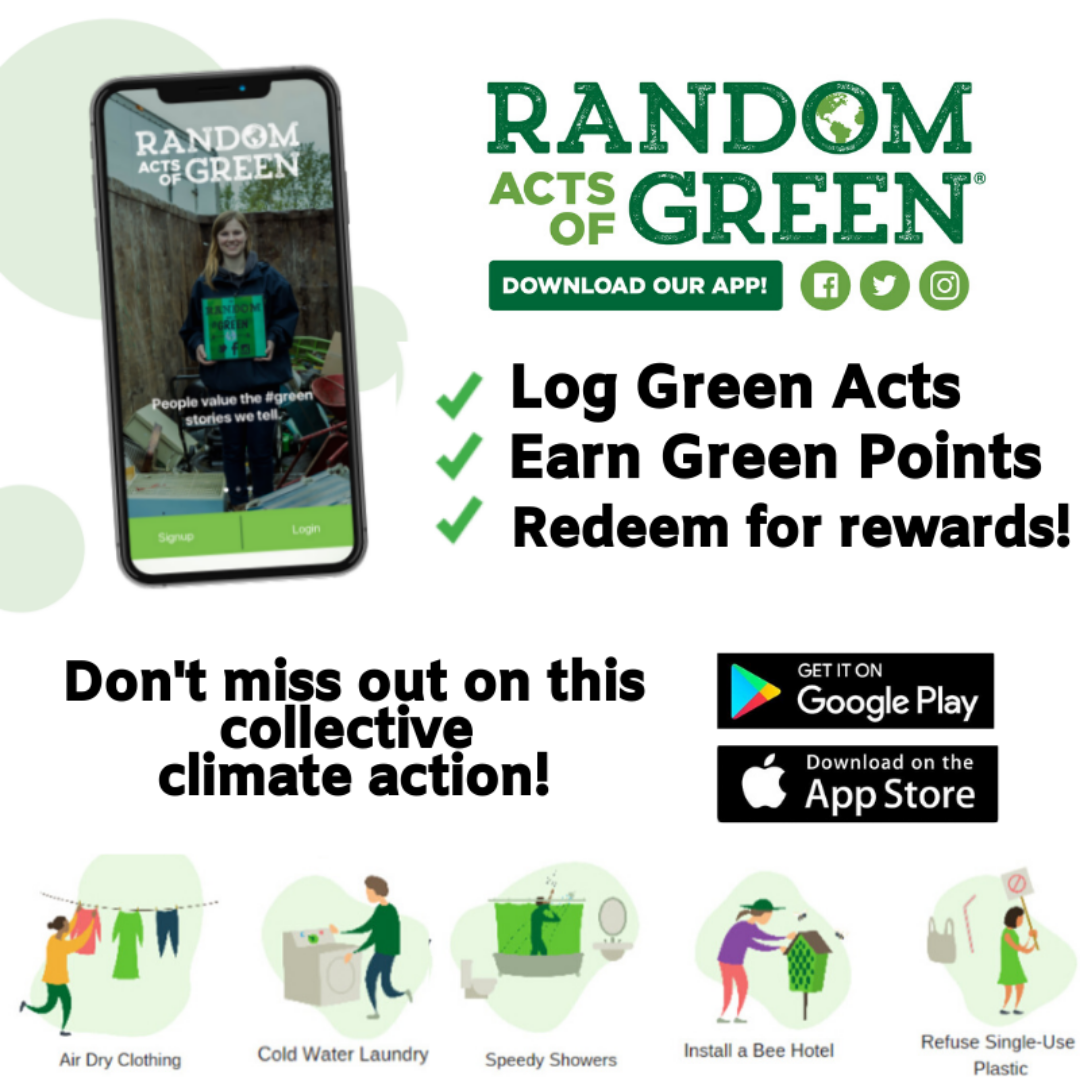 Get a private group code for your company to activate and engage your team in sustainability.  Using our mobile app can be your solution for employee engagement and team-building activities for work. It is a gamified learning experience that can educate and empower your team to make real changes.
Create an app group code just for you and your closed community — and log in 'green acts.'
Engage your team, students, or community in a month-long app challenge.
Using friendly gamification, you can compete with each other by logging Green Acts to earn Green Points to help our planet.
You can even compete for a spot on the leaderboard!
 Measure your company's impact with a custom carbon report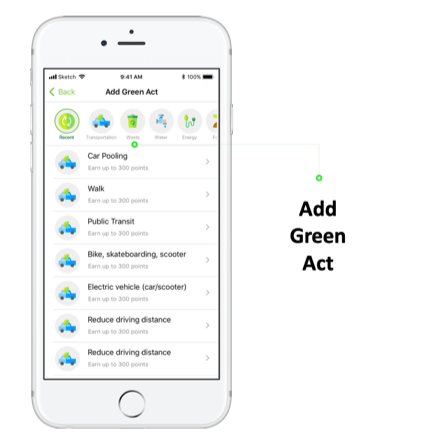 SDG Sustainability Challenge
A climate-safe future isn't just some castle in the sky. If we can dream it, we can build it, especially if we work together.  After all, many hands make light work. 
Using the United Nations Sustainable Development Goals as our guide, we've put together a blueprint to help set a solid foundation for a sustainable future. 
These pillars include actions you can take as an individual to shrink your footprint, group activities to build a resilient community and actions with the bigger picture in mind.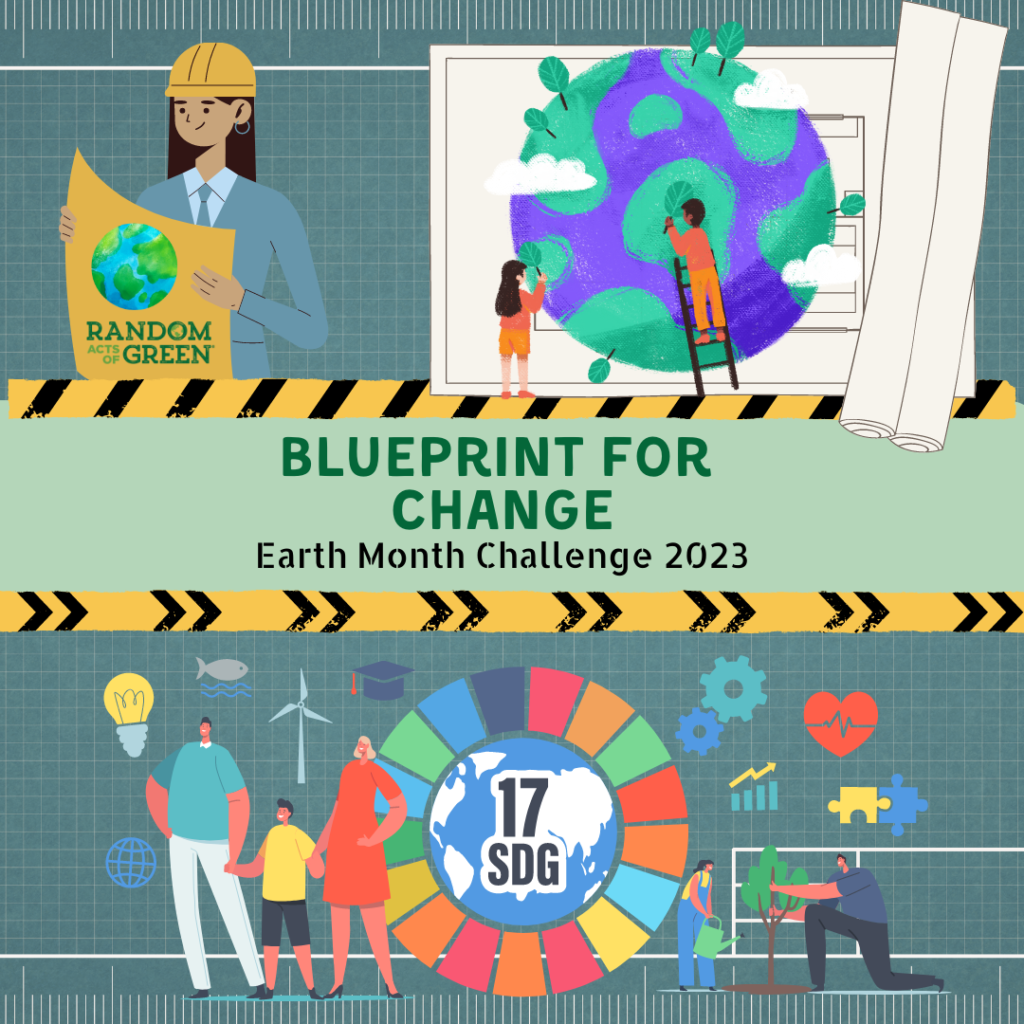 This challenge encourages people worldwide to try a vegan diet for the month of January. 
The goal is to support people and businesses alike to move to a plant-based diet as a way of protecting the environment, preventing animal suffering, and improving the health of millions of people.
Our current major food production systems are not sustainable as they decimate forests, pollute rivers and oceans, exacerbate climate change and drive wild animal populations to extinction.
This challenge is especially important because eating a vegan diet has been dubbed as the "single biggest way" to reduce your environmental impact on the earth.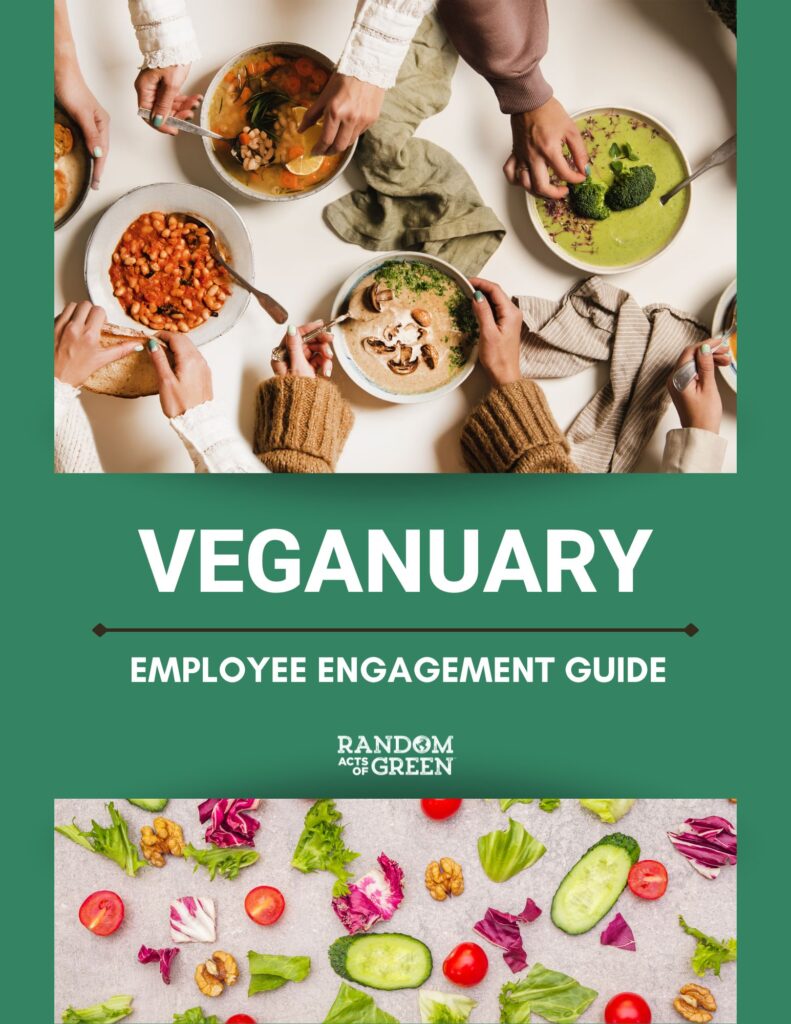 Are you de-mow-tivated to care for your lawn?
 Why GRASS-p for motivation when you can LEAF it or later plant a garden instead.
'No Mow May' invites you to relax and let the grass grow a little while longer. It may be tempting while at home to fire up the lawnmower to tidy up your green space but we are asking you to consider hitting the brakes on that idea.  
Let the first flowers of spring fully emerge to support the pollinators who are recently awakening from hibernation.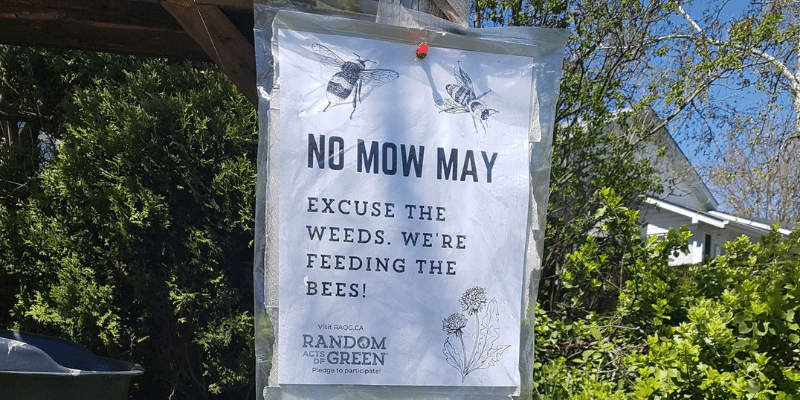 Mother Earth's Emoji Challenge
If Mother Earth could react to us with an emoji, which one would she choose?
The official Random Acts of Green's Mother Earth's Emoji Challenge has 1 objective:
Make Mother Earth feel loved – together.
We know there are MANY reasons why she may feel sad 
or even
 with us.
Let's work together to turn that frown upside down by taking action today!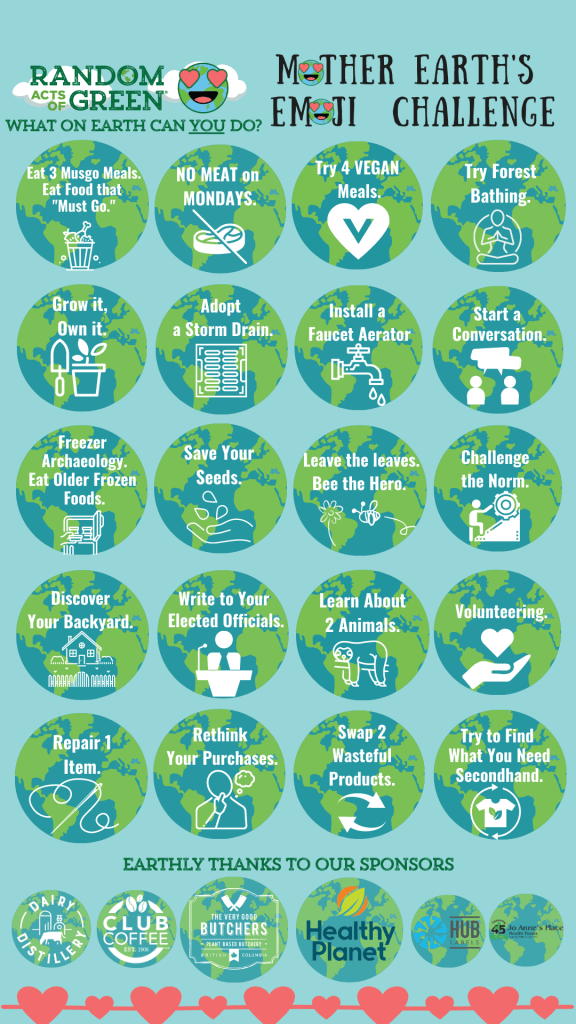 Race To Retrofit Energy Challenge
Take charge of your energy use and join the Race to Retrofit Challenge today. 
Make changes to your daily habits and spaces to limit energy waste. 
  Challenge others to join you as you race to the finish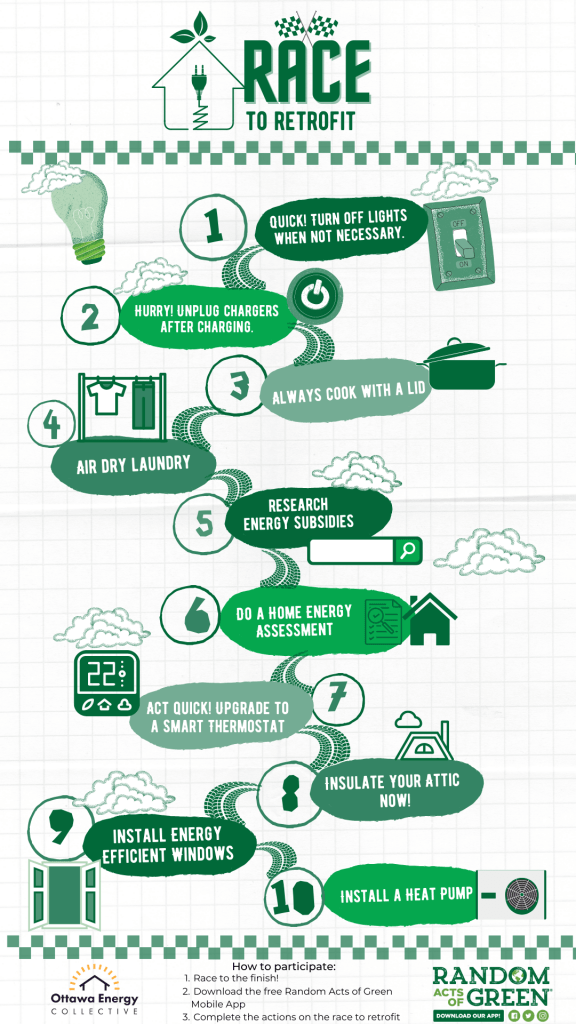 Planet Bootcamp challenges you to approach your green goals the same way you'd approach your health and fitness goals!
Complete with pep talks, good sportsmanship, and training plans – we're ready to support you, motivate you, train you – and help you reach your full, sustainable potential  – no matter what level you're at.
But like any coach, we're going to push you harder than you think you can go.
Because we all need to put in the work. And do the hard, uncomfortable things. You've all heard the saying: 'No pain, No gain'. 
Get ready to get coached into taking climate action!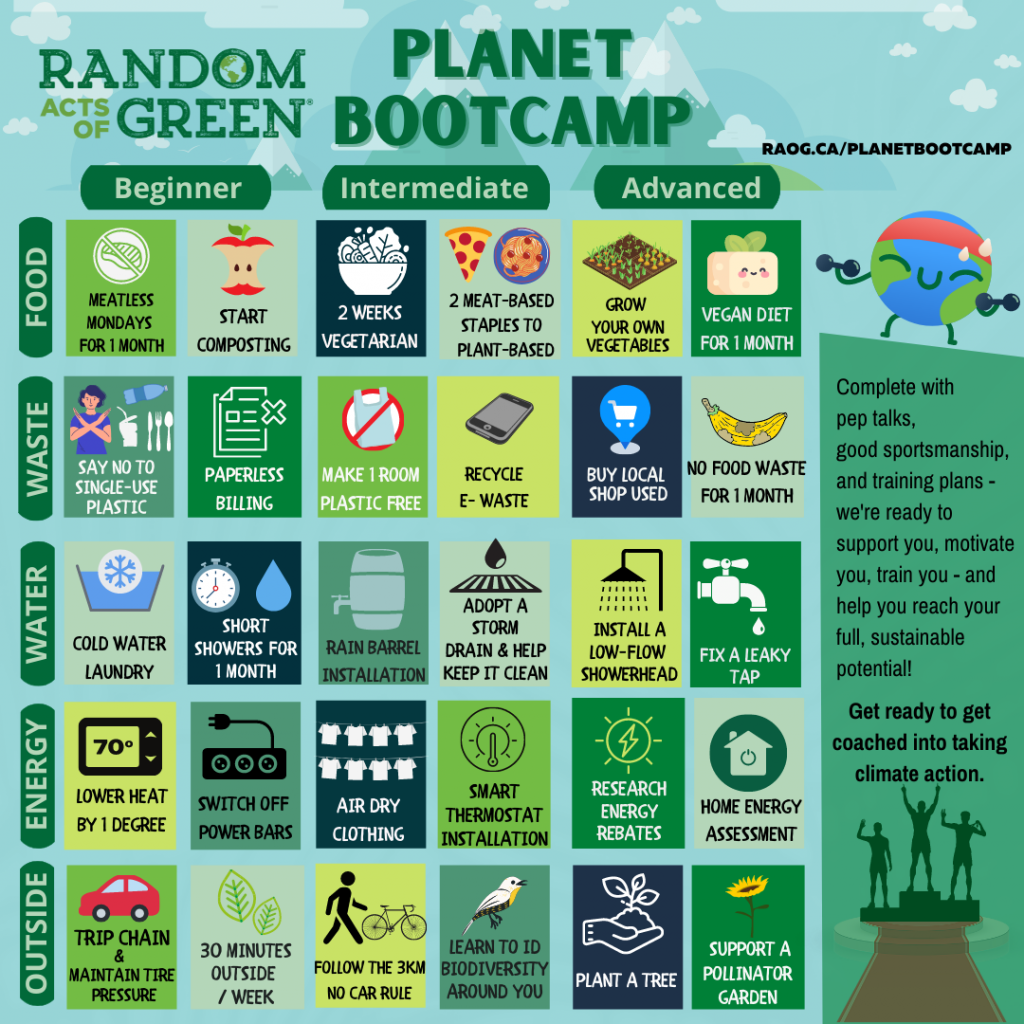 The 'Secondhand September' challenge encourages you to rethink buying new and try to find what you need pre-loved when possible. This resource you need may already exist and is awaiting someone like you to help keep it in use.
Participate in the circular economy and do your part to help transform waste into a resource!
Here are some examples:
Renting – borrow the items you need from a library, service or peer-to-peer network. 
Upcycle – transform a material you already have into the item you are looking for.
Swap – host or attend a clothing swap to help redistribute items locally.
Recycled Materials –  take a closer look at the materials used in manufacture of items you need and support makers that create using second hand materials. Not all items themselves can be bought second hand but perhaps those products can be consciously created using repurposed materials. 
Borrow – for items that you need for a limited time, ask people in your networks if they can lend you what you need.
Repair – try to mend what you have or have it altered or fixed by someone who can.
Consume less – simply buy only what you need and nothing more.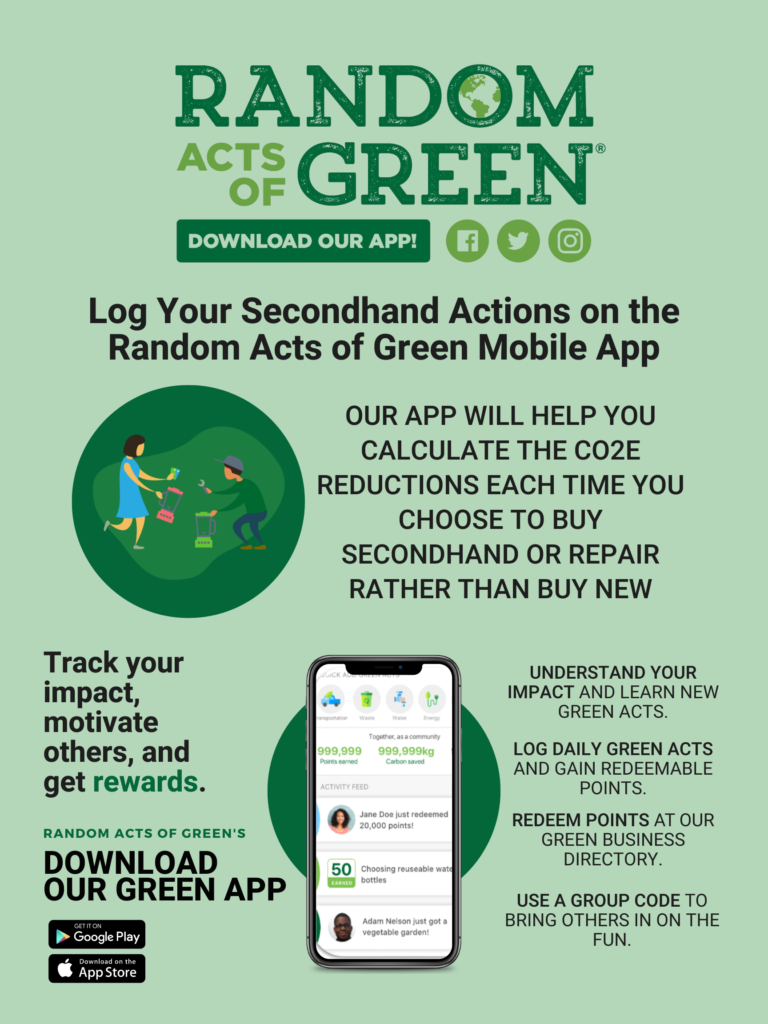 The HallowGreen ™ Challenge is designed to help educate the public on different things they can do during the month of October. 
Scare away eco-anxiety by taking action with our environmental challenge. After all, not taking action for the planet is a grave mistake. 
With your help, we can engage local and global communities to participate in climate action.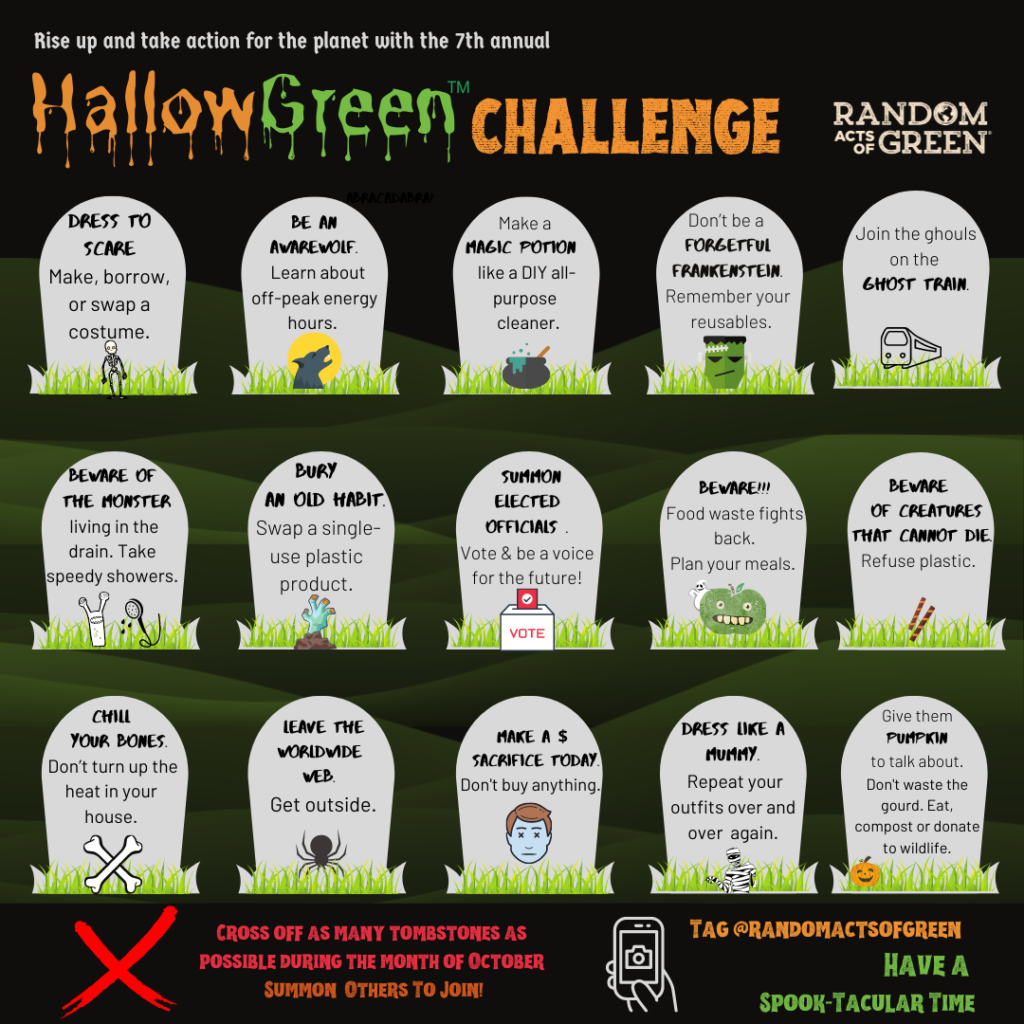 Jolly Green Holiday Eco-Challenge
'Tis the season to change how we celebrate holidays! 
In fact, it's been reported that globally, our waste levels increase by 25-35% during the holidays.
Join our JollyGreen holiday challenge to help reduce waste during the winter season.
environmental print games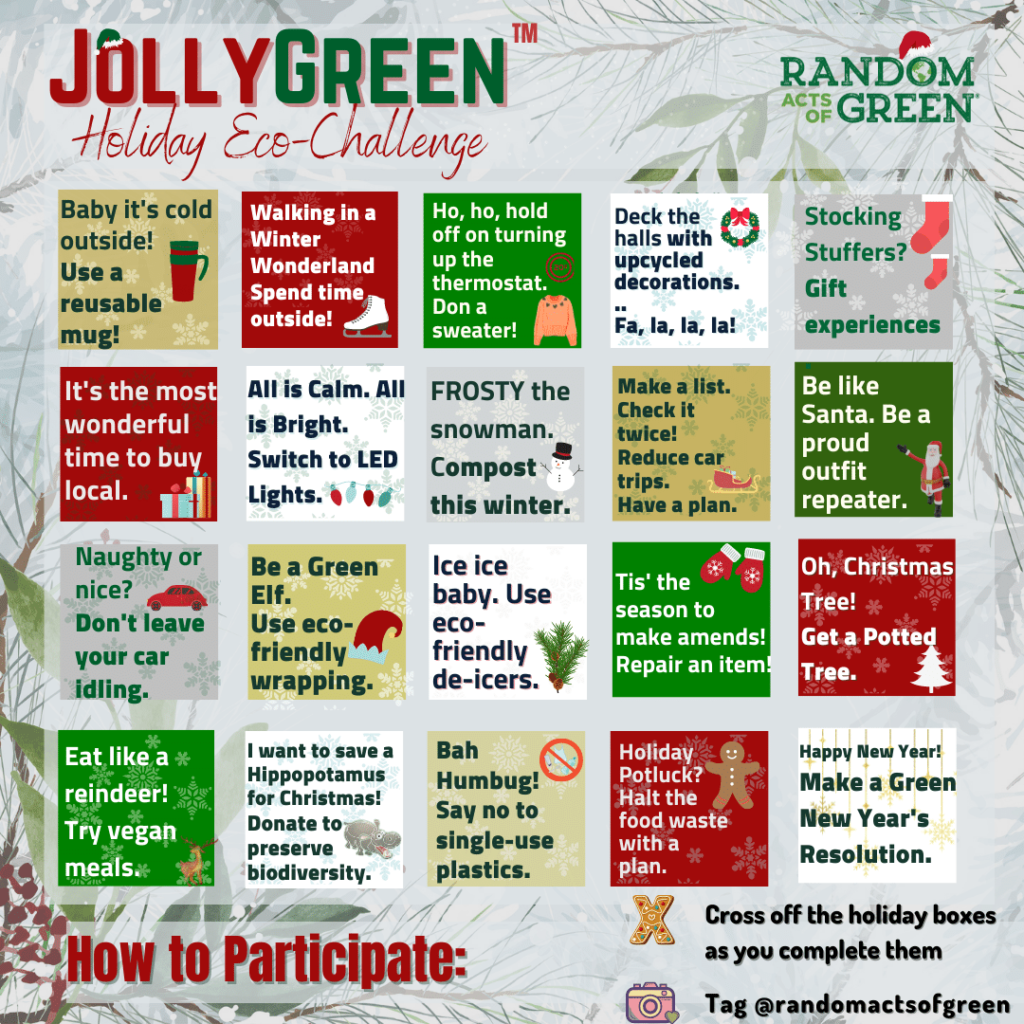 Paws For The Planet Pet Challenge
Have you considered the environmental footprint of your fur friends?
Whether you are on Team Meow or Team Woof (or both!), you can take action to help your fur friends minimize their environmental impact.
Join our Paws Fur The Planet Pet Challenge! 
Here's how you can participate: 
Use Our Challenge Graphics if you are on Team Woof or Team Meow (or both!)
Pause and reconsider each action for your pet. Seek the eco-friendly alternative!
Share a photo of your Green Actions & tag @randomactsofgreen 


Share this challenge, or TAG your favourite pals with fur friends to join you!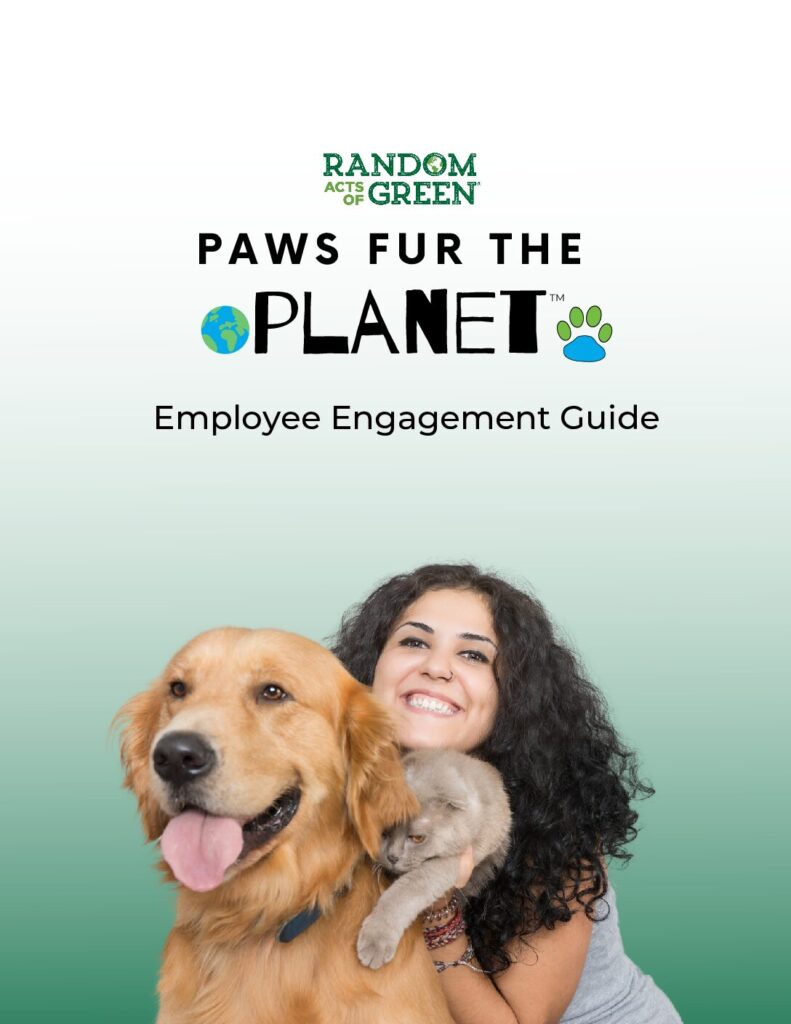 We hope you enjoyed reading about these environmental games for adults, teens, and anyone who wants to make a difference!
Invite others on your green journey by talking about it! Easily share this blog to your platforms with the buttons below!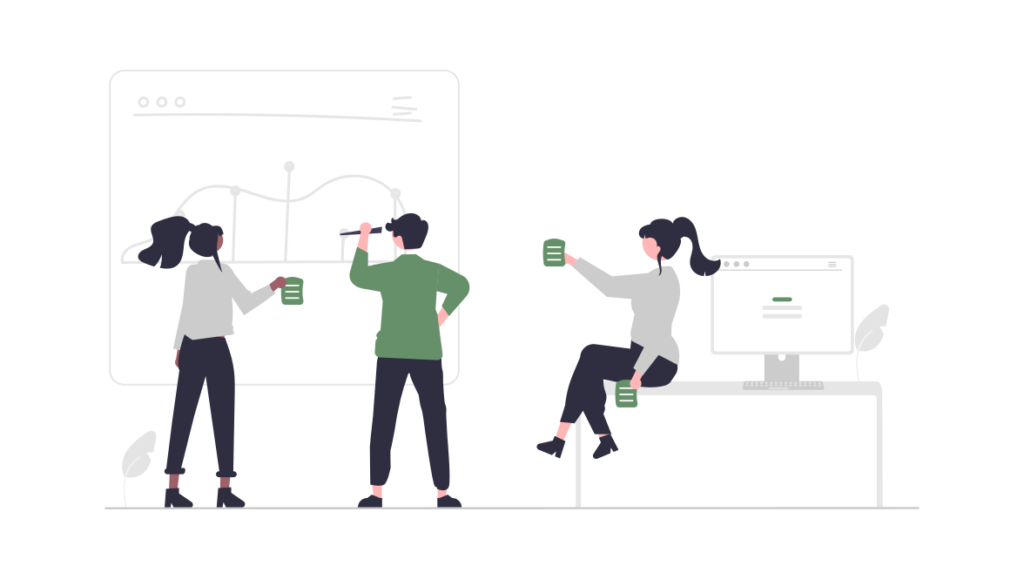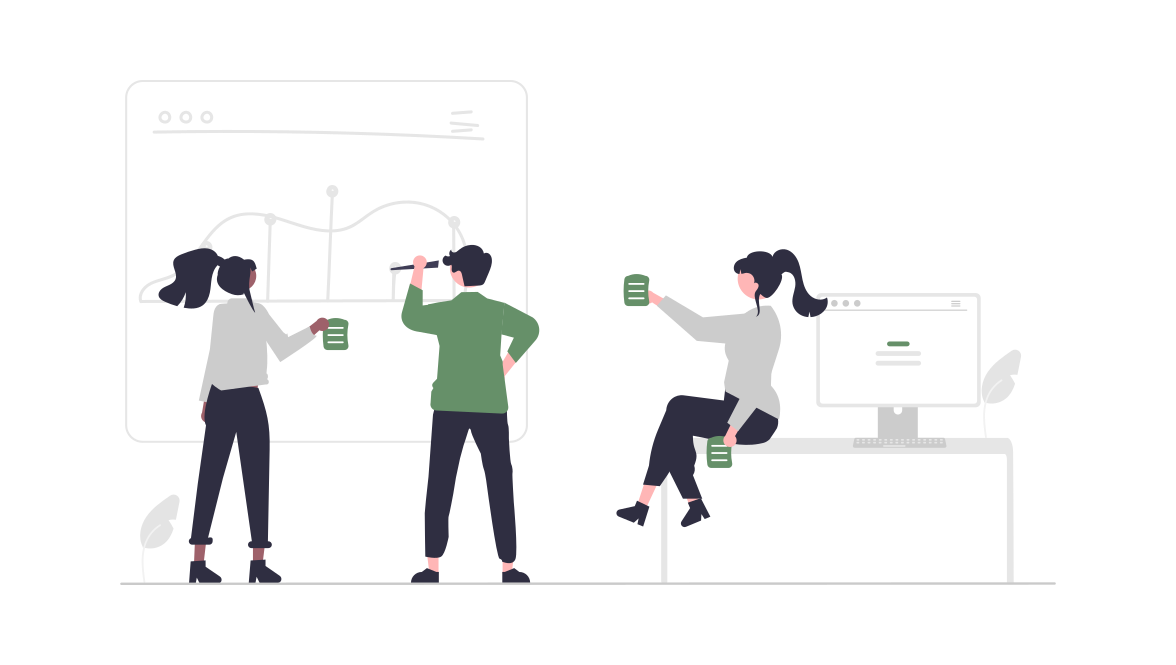 Whether you're looking for new ways to make a positive environmental impact or are looking to accelerate internal change, our offerings are the perfect fit.

We've curated all the tools you'd need to grow a green, eco-friendly team – even when they're miles apart!
With our custom packages, we can help companies implement, track, and report on environmental and sustainability initiatives to help companies reach their corporate sustainability goals.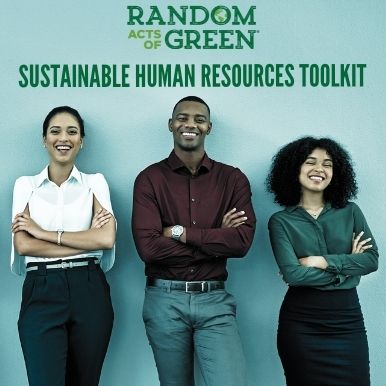 Get Our Free Employee Engagement Toolkit - For Sustainability
environmental education games
environmental games for adults
environmental games online
sustainability games for adults
environmental games for high schools

Get ready for green learning with our unique eco-friendly school supplies checklist for back to school season.
Read the Full Story

Stay on track with your Green Goals with our list of 13 paw-some eco-friendly pet products to try this August.
Read the Full Story