About Our
Environmental
Memberships
Our environmental memberships give you an easy way to go green and help make a positive impact. We are committed to changing behaviours, spreading knowledge, and making an impact, that's how you can make a difference. Join us, try one of our memberships!
The best part is, anyone is welcome to join! As a community, we can achieve anything. Let's get going. Let's go green together.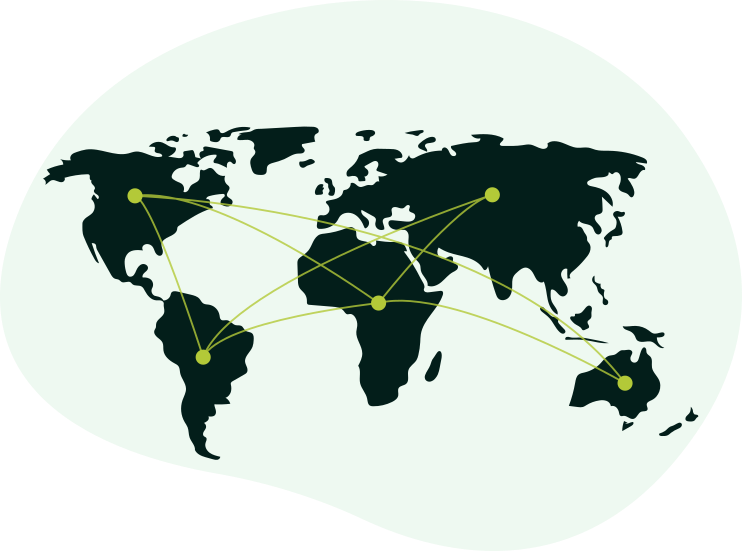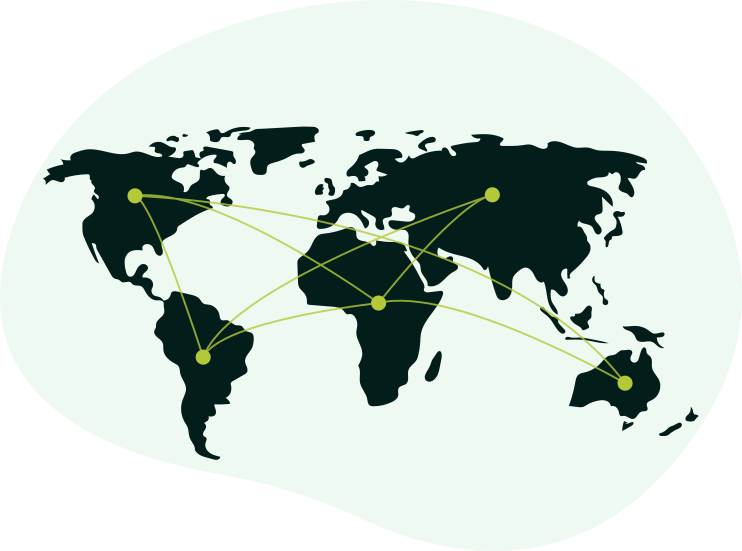 Wondering why you should subscribe to one of our environmental memberships? Take a closer look, we have two membership programs, each with its own unique benefits and features.
When subscribing to a membership, your options are to join as a business or as an individual.
 Here are some key benefits for each one.
For Businesses
For Individuals
For Businesses
1Sustainability Alliance 
We're your partners in sustainability. We'll help you stand out from competitors as a sustainability leader and make a collective impact alongside other green-minded businesses. 
2Awareness & Visibility
Get discovered for your sustainability efforts and increase brand awareness with our eco-conscious audience.
3Employee Engagement & Community Advocacy
Boost team engagement in your workplace with our green educational content, activities and challenges.
For Individuals
Are you interested in joining our Sustainability Alliance? We'll be happy to answer all of your questions and guide you through your sustainability journey.

Fill out our contact form and someone from our team will contact you shortly.
We appreciate our sustainable business members! They help support our movement and mission to reduce greenhouse gas emissions through simple changes – big and small!
We signed up to be a member with Random Acts of green so that customers and potential customers would know that we make a real effort to operate with good environmental practices, even if it costs us a little to do so. Hopefully the sign on our front door reminds everyone to think about the little things that we can all do to live more sustainably."
I wanted to say how inspiring you've been to me. I've been pushing myself to ACT more than just talk about the good I want to do. Thanks for all you do. I will help spread the word."
As a younger generation, it is intimidating and saddening to see the effects of climate change. You've given me a little glimpse of hope."
I used to be green back in the day — but lost my way. But Random Acts of Green brought me back. I'm now getting into plant-based eating, growing my own food, and tele-working. Thank you!"
Random Acts of Green has built such an amazing community of people wanting to do good in the world, and we are proud to be part of it. They truly get to know your brand and amplify your message and mission in a genuine way. We are grateful for being so warmly welcomed into their hub of like-minded people and businesses."
Bullfrog Power is a proud member of the Random Acts of Green community, which brings together like-minded individuals who wish to foster a sustainable economy and a healthy environment. Through this partnership, eco-conscious consumers have the opportunity to bullfrogpower their home with green energy and support the renewable energy transition in Canada."
Becoming a Green Act Business Member provided pivotal opportunities for us. Belonging to an organization like this creates a much needed community of likeminded people, and as a business member, it helps us demonstrate our commitment to making an impact. When RAOG spotlighted our company, we received huge bumps in our likes, follows, inquires, and preorders. Teh RAOG team is friendly and incredibly responsive. They helped us adapt and learn how to better explain what our company does and how it benefits the planet. We have received customers, potential business partners, and incredible support networks already, and can't wait to see what else is to come."
Random Acts of Green is definitely an encouragement for me to continue my path trying all avenues of green living. Every once in a while, I add a new initiative to my efforts. We now make all our food regularly, use levels of composting for our gardens, and changed all plastic containers to glass. Just some small steps. Before you know it, we're doing more than we've ever done before."
Right on time! September is SecondHand Month. I just learned that, thanks to Random Acts of Green. Great ideas.
Just wanted to say how much I love your ideas — your approach. You've really helped me up my green game this year.
Becoming a Green Act Business Member provided pivotal opportunities for us… we have received customers, potential business partners, and incredible support networks already, and can't wait to see what else is to come."
We can ALL make a difference!"
Check out this team! Making a difference, each in our own small ways."
We are proud members of the community!"
Proud to be among this fine group of members!"
We love our Random Acts of Green family!"
Club Coffee is proud to stand alongside Random Acts of Green in the shared mission of committing to innovative and sustainable practices. Random Acts of Green helps us understand that change can start with one person, but that one person can start a ripple effect — Club Coffee wants to be a part of that ripple effect of change. We are so grateful to be a member of such an amazing community that Random Acts of Green has built and we will continue to show our support."
Random Acts of Green is a community of people eager to learn more about ways to help our natural environment. We are a business that serves people who want to do good things, so it was an obvious choice for us to sign up to be a Business Member. RAOG us helping us reach new customers and connecting us with like minded businesses. It feels really nice to be the 'go-to' resource for anything composting related, and we love that they're a women-led organization!"
Random Acts of Green hasn't just supported us as a small business, they have been a part of our cheering section. We have loved being part of the community because it really feels more like a green family — that helps each other grow green business together."
Annually
Program Features
Seed
Shrub
Understory
Canopy

Emergent


Official Online Signage

Official Signage
Support our mission and demonstrate a commitment to collective climate action.

Monthly Social Media Impact Assets

Monthly Social Media Impact Assets
Access exclusive social media content impact assets & bi annual impact reports that show you exactly what you helped achieve.

1 Website Directory Listing

Website Directory Listing
Get listed in our SEO Optimized website directory to help increase your website traffic.

 

1 App Directory Listing

App Directory Listing
Get listed in our App Directory to help increase your exposure to people who care about our planet.

 
 

Impact Exposure Opportunities * Per Year

Impact Exposure Opportunities
Gain impact exposure through tags and mentions on our channels about the environmental & social impact your company is involved with.

1
3
5
8

12

Promotion Opportunities * Per Year

Promotion Opportunities
Get promotional opportunities, such as an advertisement, on our channels.

 
1
2
3
4

1 Business Education Newsletter Per Month

Exclusive Newsletters
Access to our business educational newsletters.

Online Quarterly Activities for Your Staff

Online Activities for your staff
Keep your staff up to date on the latest environmental trends and keep them engaged and inspired.

 

1 Month-Long App Group Code Access

App Group Code Access

Employees can log Green Acts, track impact, and work together on our mobile app.

 
 
 
 
 
 
 
 
 
 
Monthly
Individual Membership Programs

For individuals ready to make an independent impact.
Become a member of our strong community.