Our memberships give you an easy way to go green and help make a positive impact. We are committed to changing behaviours, spreading knowledge, and making an impact, that's how you can make a difference. Join us, try one of our memberships!

The best part is, anyone is welcome to join! This includes students, individuals, businesses and ambassadors. As a community, we can achieve anything. Let's get going. Let's go green together.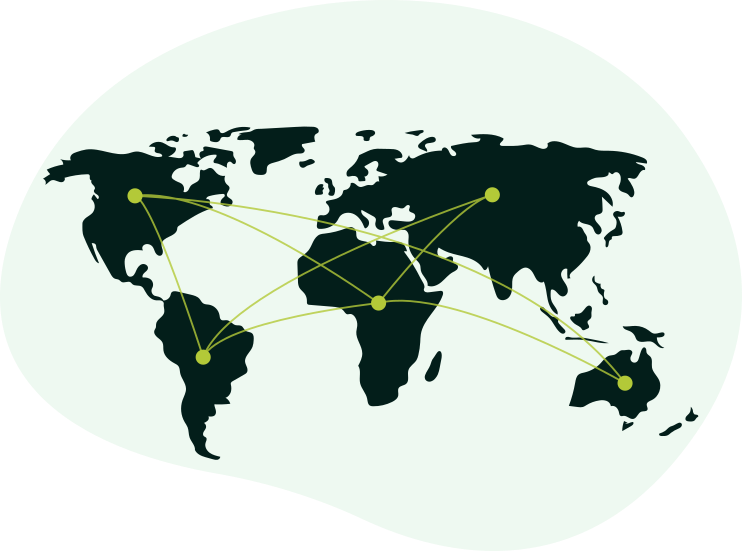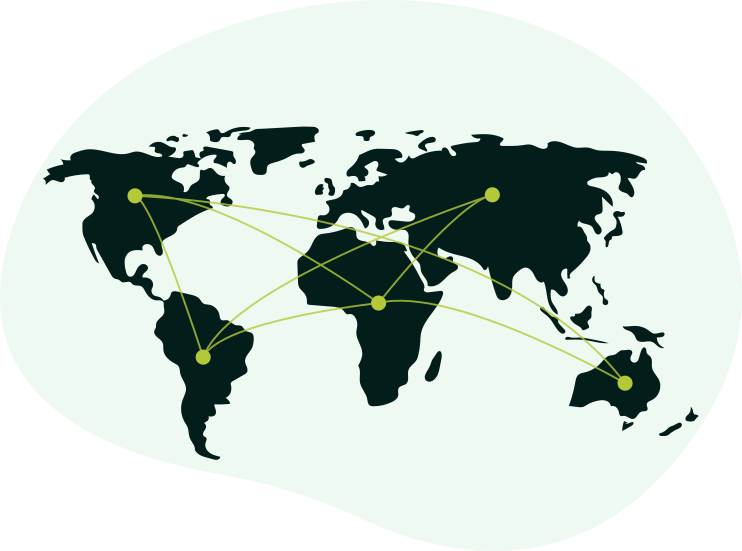 Wondering why you should subscribe to one of our memberships? Take a closer look, we have three membership programs, each with their own unique benefits and features.

When subscribing to a membership, your options are to join as a business, an individual, or as an ambassador. Here are some key benefits for each one.
For Businesses
For Individuals
For Ambassadors
For Businesses
1Share values and green business ideas with like-minded business owners.
2Get discovered and increase brand awareness on our app, website and social media.
3Make valuable connections with green businesses across our network.
4Boost team engagement in your workplace with our green activities and challenges.
5Enhance your reputation by aligning with climate action and social responsibility.
6Boost awareness for sustainability within your business with our climate action ideas.
For Individuals
For Ambassadors
For businesses who are tenacious and will
stop at nothing to make a sustainable difference.
Monthly
Program Features
Shrub $65
Understory $135
Canopy$265
Emergent
$425
CorporateContact us!

Official Online Signage

Official Signage
Support our mission and demonstrate a commitment to collective climate action.

Impact Report Features

Impact Report Features
Access exclusive semi-annual impact reports that show you exactly what you helped achieve.

Referrals & Networking

Referrals & Networking
Gain access to over 130 members, networking, form impactful partnerships, and get referrals.

Community Challenges

Community Challenges
Take part in our regular community challenges, learn new Green Acts, and make an impact.

Webinar Access

Webinar Access
Gain access to our regular quarterly events to stay on sustainable trends.

Green Resources

Green Resources
Green tips, trends, tricks, and resources through our exclusive member-only newsletter.

Yearly Social Mention(s)

Yearly Social Mentions
Gain social media exposure through tags and mentions on Facebook or Instagram.

3
5
8
12

Website Directory Listing

Website Directory
Get featured as an eco-business on our website membership directory.

Yearly Newsletter Mentions

Newsletter Mentions
Get featured in our newsletter that is sent out to 8,500 subscribers.

App Directory Listing(s)

App Directory Listing
Get listed as an eco-business on our app membership directory ad get seen by eco-concious users.




Blog Features

Blog Features
Blog Features sent out to our engaged community.

1 App Group Code

1 Full Year App Group Code
Employees can log Green Acts, track impact, and work together on our mobile app.


Start Now


Start Now


Start Now


Start Now


Start Now

Annually
For individuals ready to make an independent impact.
Become a member of our strong community.
Monthly
Program Features
Student $10
Individual $30

Official Signage

Official Signage
Official Online Signage to demonstrate our commitment
for collective climate action.

Green Resources

Green Resources
Access to official climate action challenges, templates, guides and resources.

Database Access

Database Access
Access to our member-only database of 3,000 green tips, trends, tricks and resources.

Collective Impact

Collective Impact
Belong to a green community making a positive collective impact.

Green Discounts

Green Discounts
Discounts on green products/
services from our sustainable
business partners.

Climate Conversations

Climate Conversations
Become a contributing member in our climate conversations.

Get Inspired

Get Inspired
Gain access to inspirational green victories in our community.

Celebrate & showcase

Celebrate & Showcase
Celebrate & showcase your accomplishments with members on all our platforms.

 

Start Now


Start Now

Annually
Random Acts of Green has built such an amazing community of people wanting to do good in the world, and we are proud to be a part of it."
I have thought of making a compost for some time but thanks to your app & Facebook page I was motivated to make that a reality."
Before I downloaded the app, I was always thinking, 'I am just 1 person how much can I actually change' but with this app, I can see just how much I can do!"
We have received customers, potential business partners, and incredible support networks already, and can't wait to see what else is to come."
We have loved being part of the community because it really feels more like a green family – that helps each other grow green businesses together.".
Being part of the Random Acts of Green app rewards has created new customers! It's been a win-win for my business for sure!"
For eco-friendly ambassadors who volunteer their time
to motivate and engage online audiences.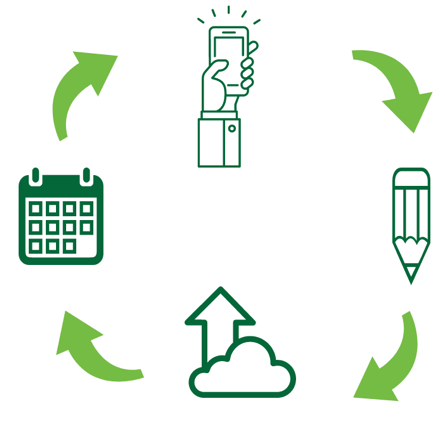 As an ambassador, your main objective is to develop, create and share eco-friendly content to engage audiences online. Being an ambassador is 100% free, quite simple and only takes about 1 hour of your time. Here's how you can start…
1Capture a Green Act
2Share it on Instagram
3Tag @randomactsofgreen
4Repeat on a Monthly Basis
The 3 Main Objectives of the Ambassador Program:
1Develop, create, capture, and share more environmental social content
2Leverage the power of social media: to motivate online audiences to make more sustainable choices
3Connect the dots: "I'm just one person, why does it matter?" – said 7 billion people. Individual action doesn't mean much on its own – but collective action does!