Our impact is made possible with the collaboration of our members, community participants, online community, newsletter subscribers, and more. Read our impact report to see what we've achieved together.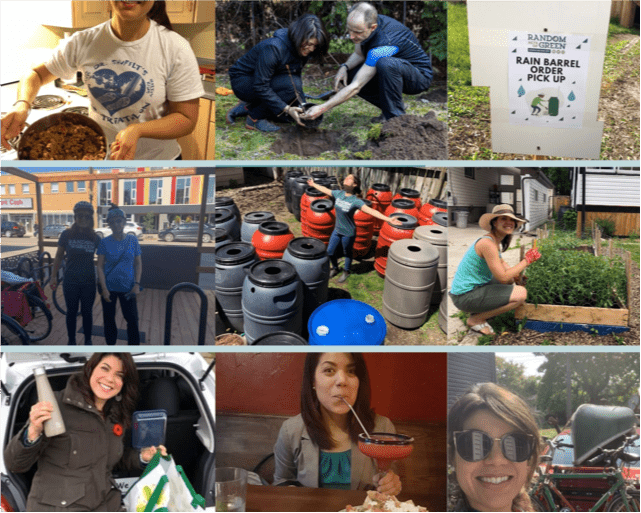 Everything we do has a purpose and plan to help
make the world a better, safer, more sustainable place.
Learn more about our past impacts!
Planet Bootcamp - April 2022
Let's put in the work this Earth Month and tackle our climate goals like we do for fitness goals! Check out our impact report here!
Read the Impact Report
No Mow May 2022
Excuse the weeds, we're feeding the bees. Time to rethink common green spaces to better protect biodiversity.
Read the Impact Report
JollyGreen Challenge- 2021
Take part in climate action during this holiday fun-filled eco-challenge. Participate in sustainable holiday activities with your friends, family, or wider community - and ensure Christmas is done - the green way!
Read the Impact Report
HallowGreen™ Challenge - 2021
Scare away eco-anxiety with our 6th annual festive spooky challenge in October.
Read the Impact Report
Mother Earth's Emoji Challenge
One of our most popular challenges. This was a great way to engage people during the month of April with unique earth friendly ideas.
Read the Impact Report
Secondhand September Challenge
This challenge encourages you to rethink buying new and to find what you need pre-loved.
Read the Impact Report
Summer SWAP Challenge
This was a great way to engage people during the month of July with unique S.W.A.P.s.
Read the Impact Report
No Mow May
Can you go without mowing your lawn for the entire month of May to protect the pollinators? If so, this challenge was meant for you. Check out our impact report here!
Read the Impact Report
Want to see more of what we do, including our tour across
Canada, past webinars, and challenges we've hosted?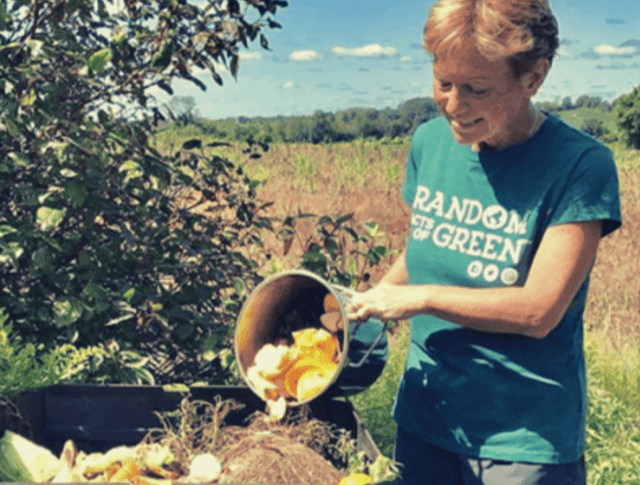 Community engagement is a key pillar of everything we do and how we can continue to make such a positive impact. Join us, make a difference and engage with our community!
We host various community events, webinars, and
challenges throughout the year. Check it out!

Get ready to be coached into taking action with Planet Bootcamp! Take on this 30 day sustainability challenge during earth month 2022.
Join Challenge

If you think outdoor air is the only way breathable air will make you sick, think again.
Join Challenge

Make the pledge to go plant-based for the planet and your heath with help from our Guide to Veganuary 2023 today.
Join Challenge
Random Acts of Green has built such an amazing community of people wanting to do good in the world, and we are proud to be a part of it."
I have thought of making a compost for some time but thanks to your app & Facebook page I was motivated to make that a reality."
Before I downloaded the app, I was always thinking, 'I am just 1 person how much can I actually change' but with this app, I can see just how much I can do!"
We have received customers, potential business partners, and incredible support networks already, and can't wait to see what else is to come."
We have loved being part of the community because it really feels more like a green family – that helps each other grow green businesses together."
Being part of the Random Acts of Green app rewards has created new customers! It's been a win-win for my business for sure!"
We appreciate our sustainable business members! They help support our movement and mission to reduce greenhouse gas emissions through simple changes – big and small!
Looking for more information about Random Acts of Green? Take a look at some of our latest blogs, events, news appearances and career opportunities!
Learn more about how you can go green and make a true sustainable impact with green lifestyle tips, climate action challenges and appearances in the media. Thinking about joining our team? View our recent job postings!