DO YOU WANT TO BE ON THE PLANET'S NICE LIST THIS YEAR?  

Join Our JollyGreen™ Holiday Eco-Challenge
Our 5th annual JollyGreen™ Holiday Challenge is designed to help educate the public on different things they can do during December to reduce holiday waste. 
Not to be a Grinch, but the holidays encourage people to:
Overconsume.

Gobble down turkey.

Give gifts that are never used.

Bake treats that are never eaten.

Wrap gifts in unrecyclable glossy glittery gift bags.

Purchase more and more decorations and ugly sweaters.

Make online gift purchases from multi-national billionaires.
In fact, it's been reported that globally, our waste levels increase by 25-35% during the holidays.
This year, let's make changes and take action to have a more sustainable holiday.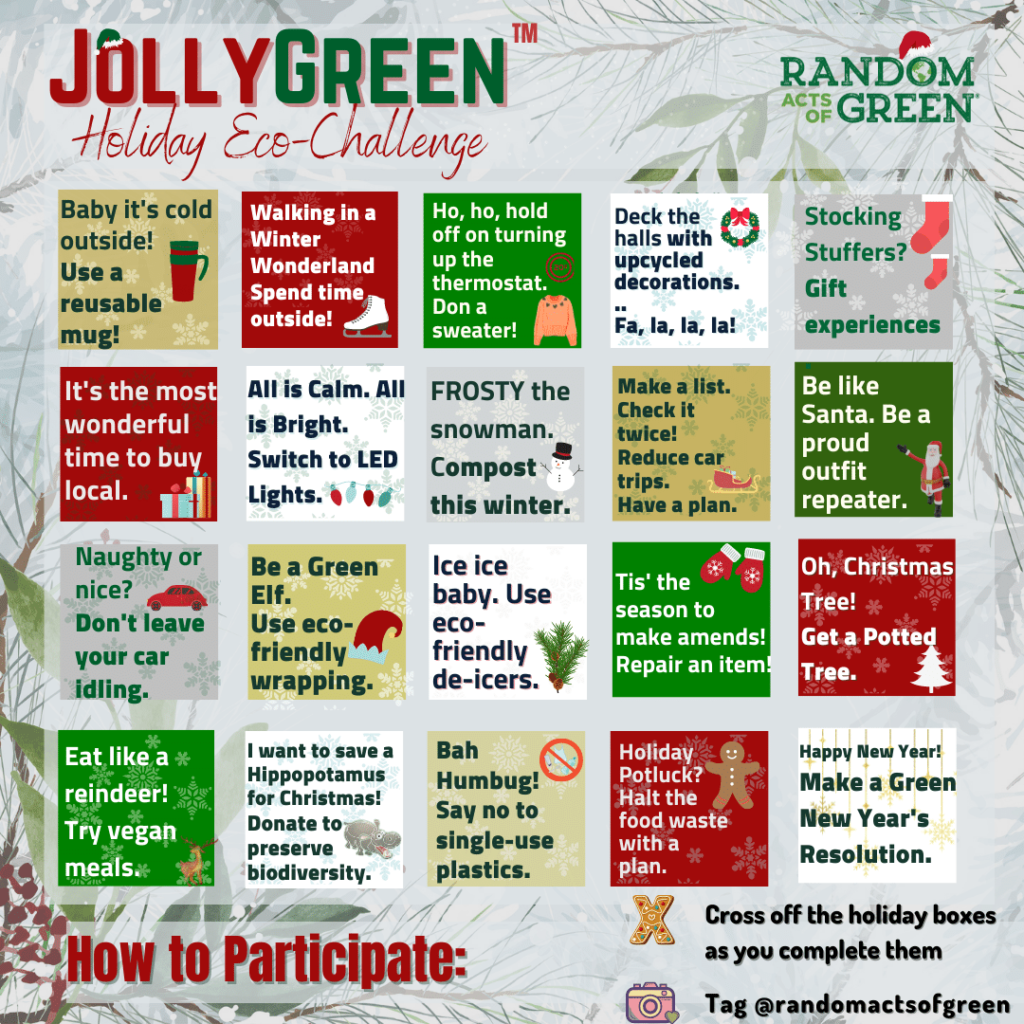 Here's how you can participate in the JollyGreen™ Holiday Challenge this year: 

✅  Complete as many JollyGreen™ Acts as you can!

📸  Share your progress by tagging @randomactsofgreen 

😍  Share the challenge and encourage your friends and family to participate
Pledge to participate in JollyGreen™ to receive a pledge badge to share on socials and get green tips along the way.
Follow our holiday challenge across our social channels and share in your spheres of influence to help inspire change!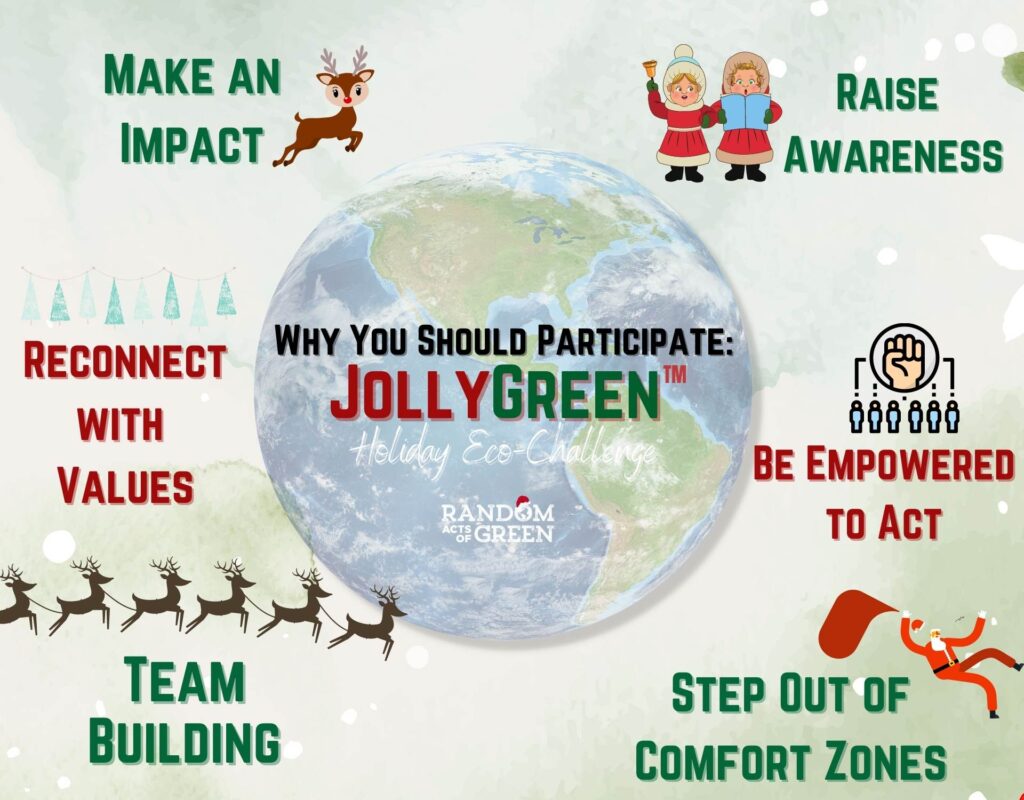 📲 Many of these actions can logged on our mobile App!
There are over 40+ different Green Acts you can log to help track your impact.
Download it for free to get inspiration on actions you can take to help our planet.
Earn Green Points and redeem for rewards from eco-friendly businesses and services from our member community.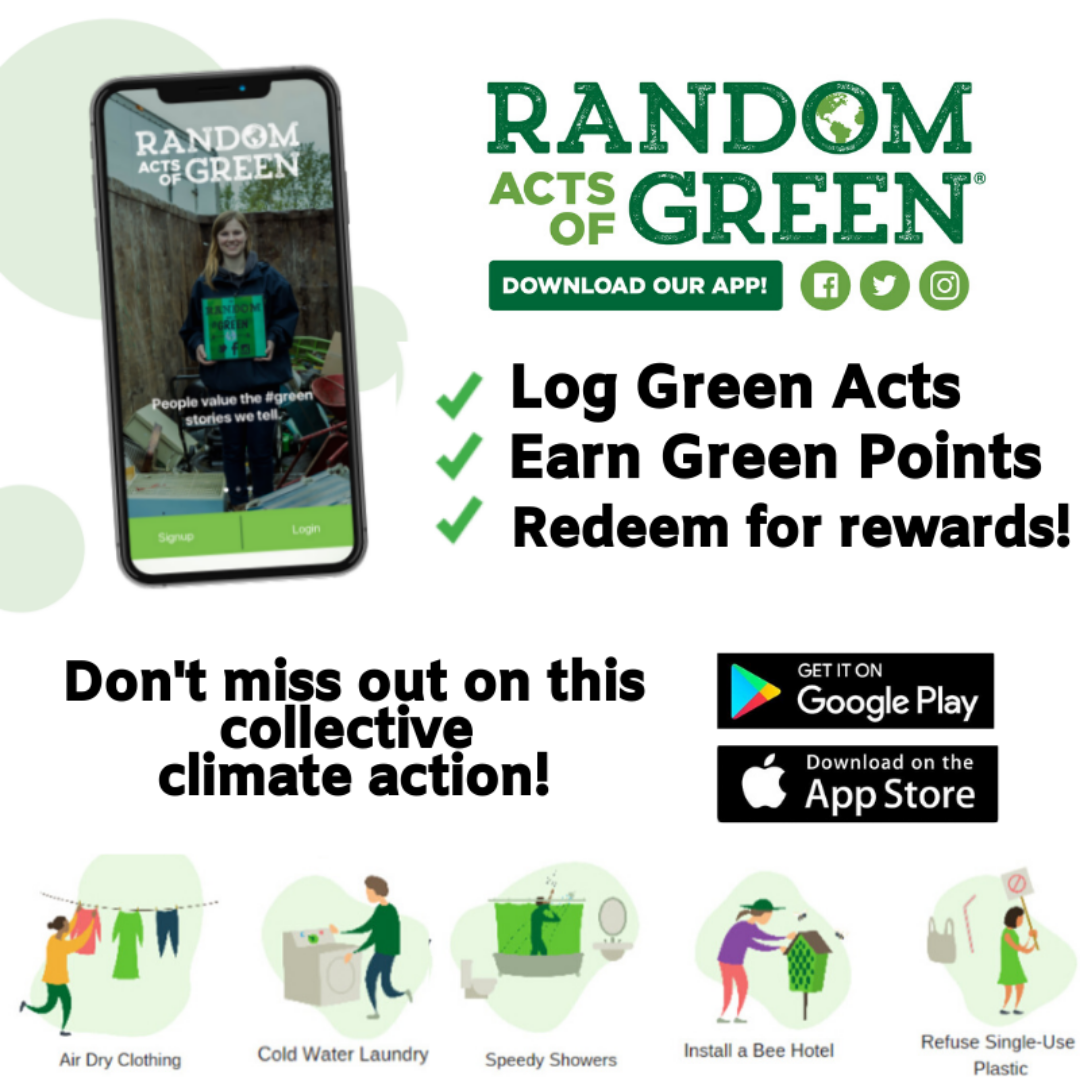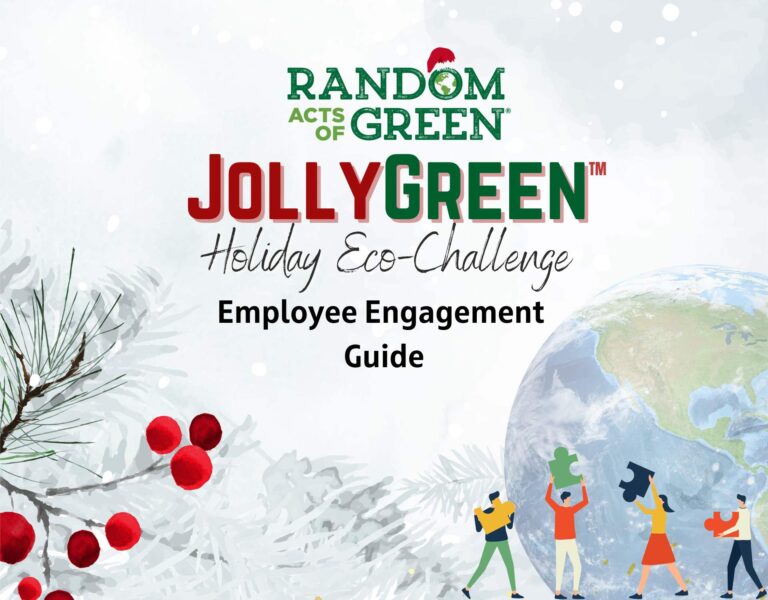 Engage your team with our JollyGreen Employee Engagement Guide.  Activate and educate your team with our unique seasonal environmental action challenge!
 Get our guide now for free!
JollyGreen Employee Engagement Guide