Gear up for the Race to Retrofit! 
Canadians are among the biggest consumers of energy in the world.
More than 300 gigajoules of energy per person were used last year –which is even more than our American neighbours.
This is raising eyebrows internationally and placing a spotlight on the need to implement energy efficient practices.
With winter on our doorstep, it is important to explore methods that reduce home energy consumption.
 The Race to Retrofit Challenge, hosted by Random Acts of Green and the Ottawa Energy Collective, can help offer some ideas. Do retrofits seem daunting and inaccessible to you?
Join us
 

November 15th-19th

 and beyond to take charge of your energy habits. 


Pledge to join the Race to Retrofit Challenge today!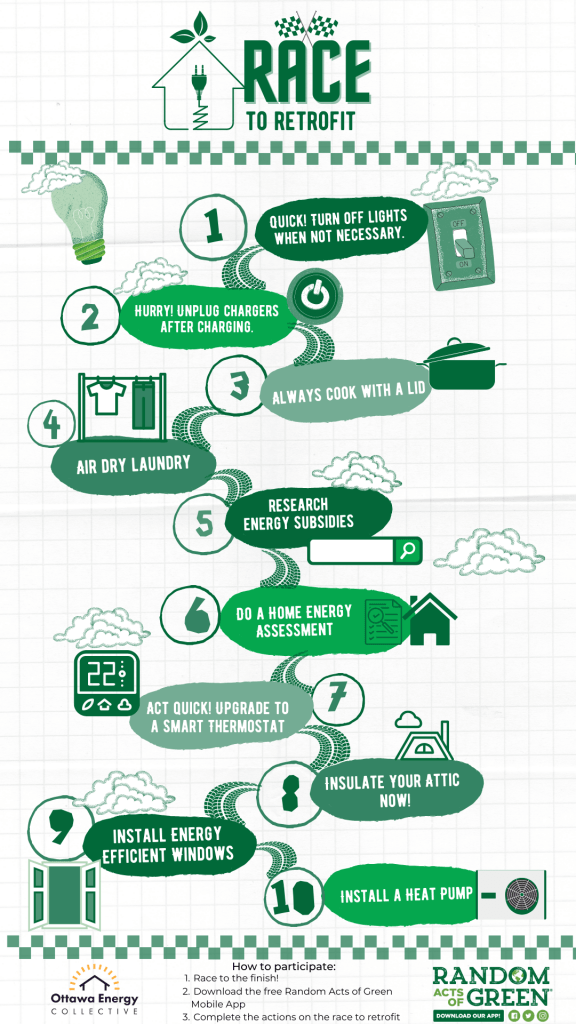 Here's how you can participate in the Race to Retrofit Challenge: 

✅  Log as many Green Acts as you can during the Race to Retrofit!

📸  Share your progress by tagging 
@randomactsofgreen
 & 

@ottawaenergycollective
  Challenge others to join you as you race to the finish 
Pledge to participate in the Race to Retrofit to receive a pledge badge to share on socials.
Follow our challenge across social channels and share in your spheres of influence to help generate change!
Presented in Partnership with the Ottawa Energy Collective!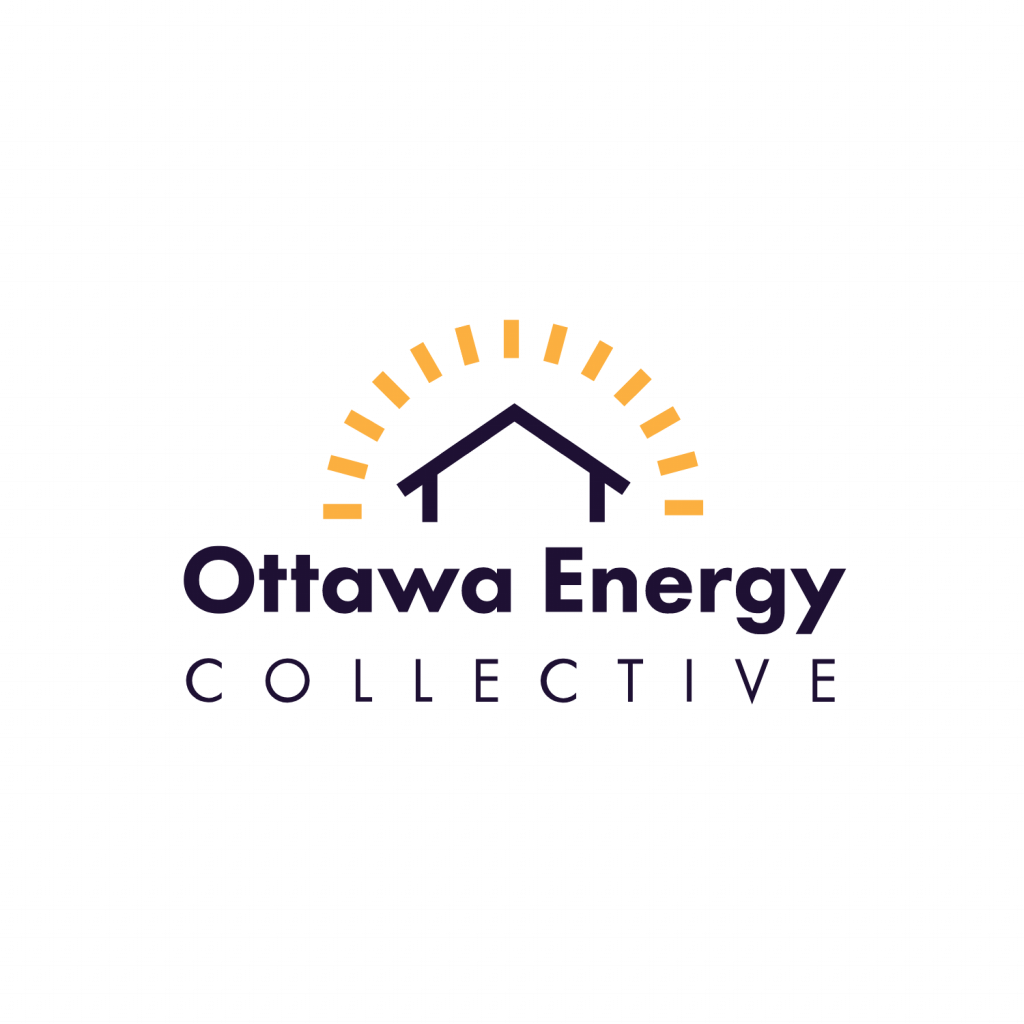 The Ottawa Energy Collective exists as a collaboration between many environmental nonprofits in Ottawa like EnviroCentre, Ecology Ottawa, Sustainable Eastern Ontario and many more.
Their mandate is to achieve net-zero emissions from all residential buildings in Ottawa by 2050 and some of their flagship projects to achieve that goal include the Future Homes Ottawa pilot project that demonstrates the feasibility of deep energy residential retrofits and their social finance series that investigates models for bringing alternative finance to the retrofit space.
More information about their work can be found at ottawaenergycollective.ca.