Sustainable LGBTQ Owned Brands and Organiazations to Support
Random Acts of Green is committed to using our platform to help amplify the voices and the work being done by grassroots organizations to confront injustice.
Learn more about our Diversity & Inclusion Initiatives here. 
"When LGBT rights and environmentalism are taken seriously, the world will be a much better place for it," Konrad Juengling
This year marks 53 years of celebrating Pride Month and the LGBTQ+ community around the world. Over the years the community has grown in both socio-economic status and is extraordinarily diverse in culture and race. This brings leadership from this vast community and experience that is crucial for the environmental movement!
According to the most recent data from the US National Gay & Lesbian Chamber of Commerce (NGLCC), the LGBTQ+ business community includes 1.4 million business owners. It is estimated that LGBTQ-owned businesses contribute over a trillion dollars to the U.S. economy. Inspired by Pride Month, a time for celebrating equality, empowerment and solidarity, Random Acts of Green stands ready to support LGBTQ owned brands by amplifying their contributions to environmental action.
Read on to discover the history of Pride Month, the connection to the environmental movement AND eco-friendly LGBTQ owned brands and organizations to support. 
The History of Pride Month
PRIDE MONTH started after the Stonewall Riots occurred in June of 1969.  This riot was in response to ongoing discriminatory laws, social treatment, and police brutality against the LGBTQ+ community.
Marsha P. Johnson, a black trans woman, fought for Trans and Gay rights along with many others in the community. This movement was led by Black and Latinx trans and gender non-conforming individuals. 
We invite you to continue to deepen your knowledge of the history and current exploration of the issues surrounding this community.
Since those faithful nights of rioting, PRIDE has grown into a community celebration of inclusiveness, and awareness to bring equality to all. 
*2SLGTBQIA+ is an acronym for Two-Spirit, Lesbian, Gay, Bisexual, Transgender, Queer and/or Questioning, Intersex, Asexual, and the plus reflects the countless affirmative ways in which people choose to self-identify.
Konrad Juengling, an LGBTQ+ rights and political activist says, "LGBT people have been forced to examine their lives and priorities from an early age," explains Konrad, "unlike heterosexuals, LGBT people
often struggle with acceptance from others and have to make hard decisions about revealing their identities and values. I think examining one's ethics and morals makes one more apt to being an environmentalist and caring about the Earth."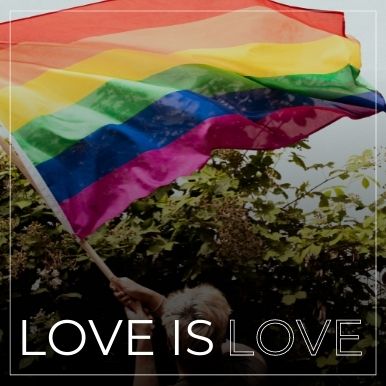 According to Eric Swank of Arizona State University, a 2018 study showed that "members of the LGBTQ+ community are twice more likely to join in environmental movements…being more aware and less accepting of inequalities."
The LGBTQ+ population is more at risk to environmental challenges because similar to other marginalized groups, they face social, economic, and health inequities.
"The resilience of LGBTQ+ populations can also be affected as they are less likely to be able to access necessary resources, aid, and health care due to structural policies."
Studies have found that people who identify as LGBTQ+ are impacted by poor air quality, with air-quality-related cancer rates at 12.3% higher and respiratory risks from exposure to hazardous air pollutants at 23.8% greater than that of heterosexuals.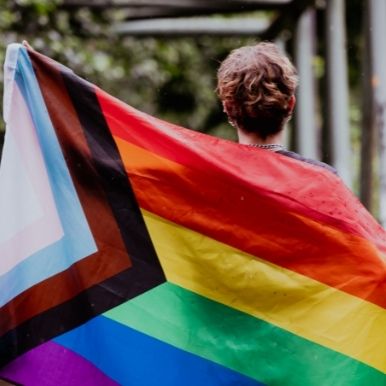 Meet A Sustainable LGBTQ Owned Brand
TAYA Beauty is a beauty brand that makes ethically sourced, eco-friendly and socially responsible hair products. 
All TAYA products feature ancient beauty recipes made with high-performance super-botanicals and RICH mineral clays from the Amazonian Rainforest, that have been passed down from mother to daughter, from generation to generation, within the indigenous communities.
All TAYA products are formulated to be:
Free of sulfates, parabens, or any harsh chemicals
Vegan and cruelty-free
Clean, natural and deliver instant, clinically proven results
One of the intrinsic values of the indigenous communities in the Amazon Rainforest is their desire to share, to give back.
TAYA Beauty was born out of this desire of sharing the goodness and richness of the Amazon Rainforest with the rest of the world. And this is their mission, while making sure that we preserve the natural resources and maintain the region's biodiversity. 
Meet TAYA'S legendary Amazon White Clay Thickening Collection.
It features white clay rich in mineral salts and nutrients like iron, potassium and calcium.  This clay is collected by the indigenous communities from the banks of the Amazon River.  The river's organic and botanical materials are absorbed to create an intensely nourishing clay.
The microparticles of this white clay invisibly adhere to the hair fiber increasing the diameter of each hair strand and transforming fine, thin, fragile hair into thicker, fuller, stronger hair!
The collection includes TAYA'S Thickening Shampoo, the Thickening Conditioner, the Thickening Styling Crème, the Thickening Booster, and the Thickening Hair Spray.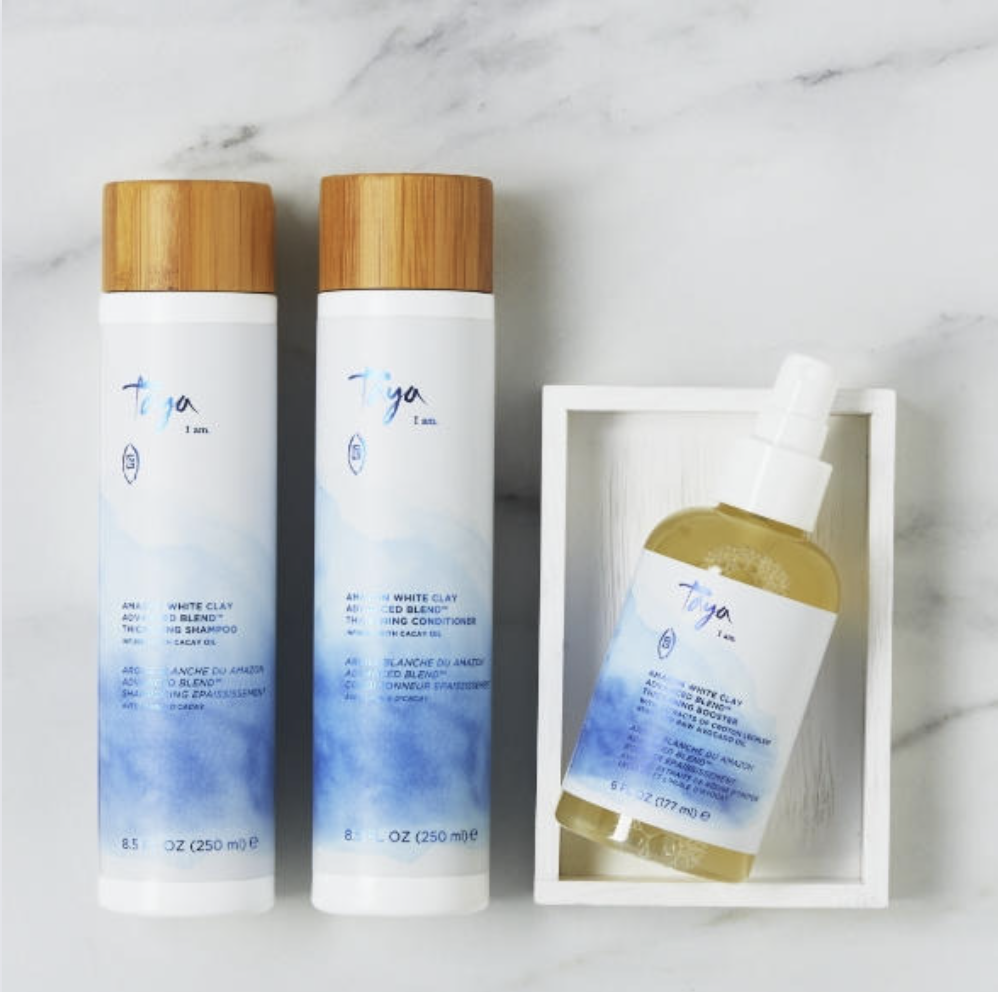 Get To Know 2SLGBTQ+ Environmental Organizations & Activists
Out For Sustainability provides a platform for co-creating climate resilience and environmental justice by and for LGBTQIA+ communities. They do this through advocacy, training, fundraising, and relationship-building.

Further Resources For Learning
Is your environmentalism intersectional?

Blogs
Learn about environmental racism in Canada including what it is and examples of the impacts in this feature.
Read More »

Blogs
Diversify your social feeds and follow along with these environmental activists you should be following to activate your eco-activism!
Read More »

Get ready for green learning with our unique eco-friendly school supplies checklist for back to school season.
Read the Full Story

Stay on track with your Green Goals with our list of 13 paw-some eco-friendly pet products to try this August.
Read the Full Story