10 Ways to Reconnect with Nature
Now more than ever, we need to reconnect with nature.

We are in midst of the indoor generation- a generation run on smartphones, Netflix, and staying inside all day. Not only does the isolation of life inside present an enormous emotional struggle to maintain one's mental health, but too much time inside, and not nearly enough time spent outdoors, has serious effects on your physical health too. It also has a negative effect on our motivation to protect nature as it becomes out of sight out of mind.
It's important to understand the ways in which we can keep our mental and physical health in shape. Vitamin N (nature) has been proven to be significantly beneficial to your health. Getting outdoors, even for a short period of time, can relieve anxiety, stress and depression, can strengthen immunity, can help you stay physically in shape, will increase the Vitamin D levels in your body, can improve your sleep, and so much more.

We have compiled a list of methods you can use to foster a better relationship with nature, leading to a healthier lifestyle.
1. Eat Outside to Reconnect to Nature
Get your daily quota of Vitamin D by eating outside. Use the outdoors to your advantage and try a picnic in a nearby park, a reusable-sacked lunch in the office courtyard, or dinner on your outdoor deck.

Reusable snack bags and food wraps can be used to store your food for your outdoor dining experience! Demain Demain and Abeego offer wonderful food carriers to accompany your snacks.
2. Make Intentional Goals to Spend Time in Nature
Plan some time in your busy schedule to get outside and connect with nature. Intentionally setting goals to spend time outside will increase the probability that you will get to experience the benefits that nature can offer. So, make it a goal to spend quality time with nature and soak it all in!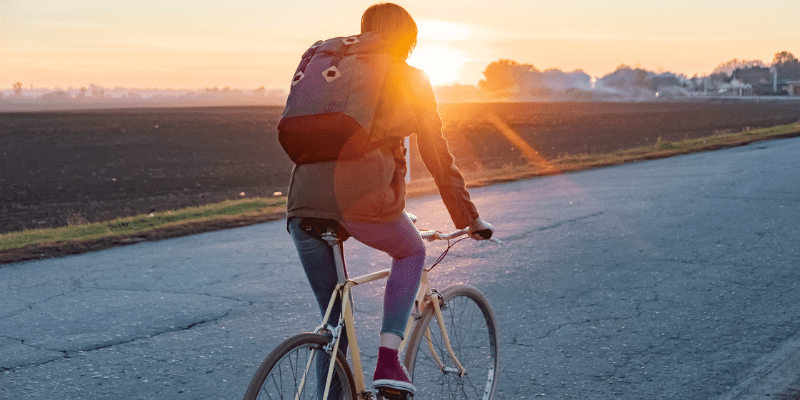 3. Start Fostering a Relationship with Nature at an Early Age
Early experiences with nature can help to create future environmental advocates and nature enthusiasts. It's never too late for you or your child to foster a relationship with nature. Camp Kawartha offers terrific educational year-round outdoor programming to foster stewardship through every age and stage of a child's development.

Our friends at Topsy Farms also offer Experiential Learning Experiences for kids six+, and adults who have a love of learning!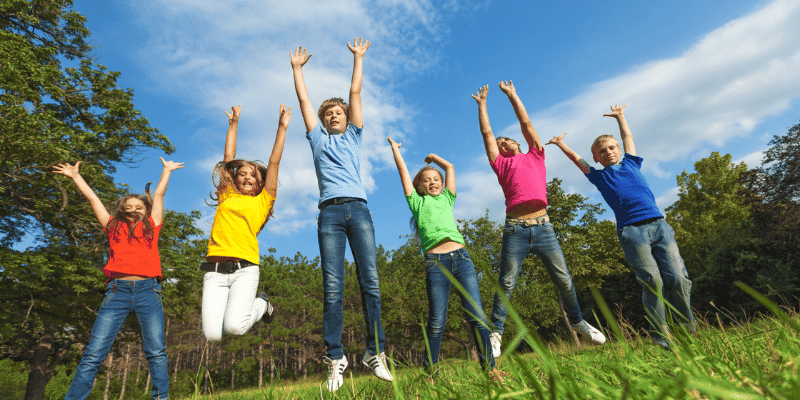 4. Drive a scenic route to work
Driving through the trees or along the river on your way to work can boost your mood and improve your relationship with nature. This simple act may lengthen your commute, but it is worth it as it will increase your time spent in nature.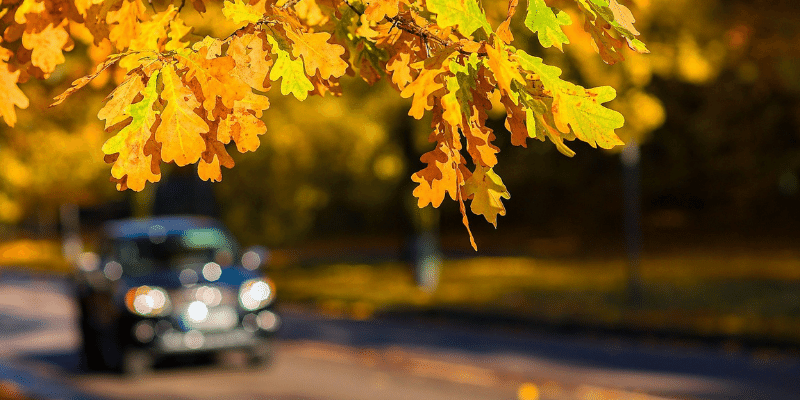 5. Make outdoor dates with your friends and family
Arrange a picnic or outdoor adventure rather than sitting in a busy indoor space like a coffee shop. Outdoor adventures with friends or family will strengthen your relationships with your loved ones AND the planet! 

If you're bringing snacks, consider a visit to a bulk store first to pick up your nibbling essentials!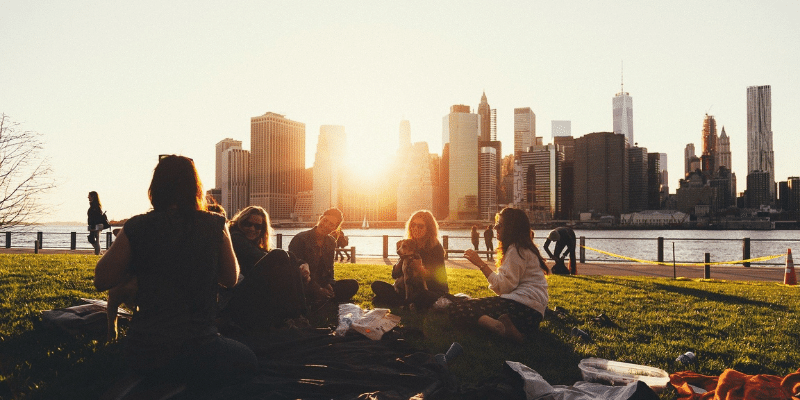 Whether it's a veggie patch or a few seeds on a windowsill, nurturing a plant is one of the best ways to feel connected to nature.

Watching your plants grow and develop can help to create a positive relationship with your food and with the nature that created the plant.

Indoor, hydroponic growing systems, like from Just Vertical, takes up minimal space in your home while allowing you to reconnect to nature.

If you do grow your own (and you haven't saved seeds from last year), consider where you get your seeds from:

Did you know that some seed companies treat their product with fungicides, pesticides and/or insecticides. All of which can be harmful to our soil ecosystem and the greater environment! Opt for natural and ecologically friendly seeds this growing season!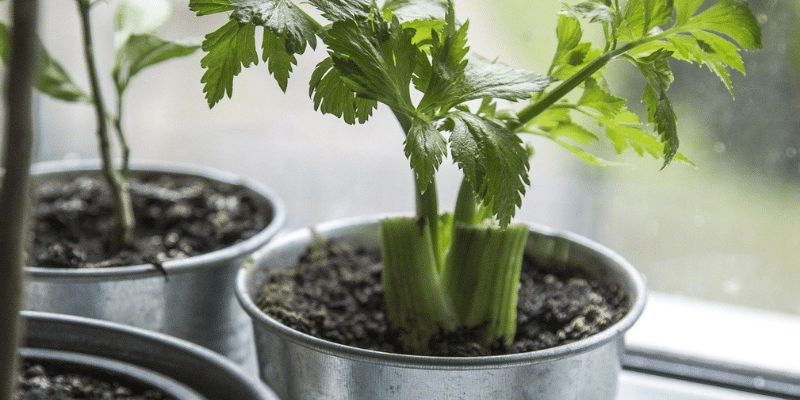 7. Try a new nature activity
Challenge yourself to break out of your comfort zone and try something that will automatically get you to spend time outdoors. Take up paddle boarding, kayaking, snowshoeing- the world is yours to explore! Instead of buying new, try renting your activity gear to support the circular economy.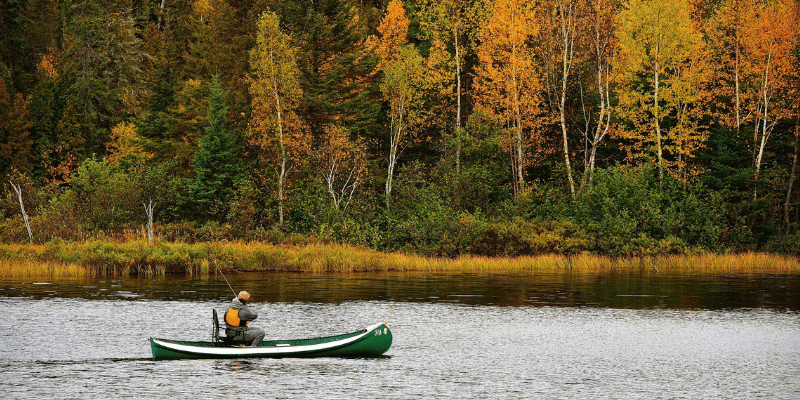 8. Record your outdoor observations
Nature journaling is a wonderful way to record observations and keep track of your development overtime. Drawing, writing or photographing nature can help you to appreciate the details around you. Use the process to discover something new! Jot down your nature notes in an EcoJot journal, made from natural and sustainable sources.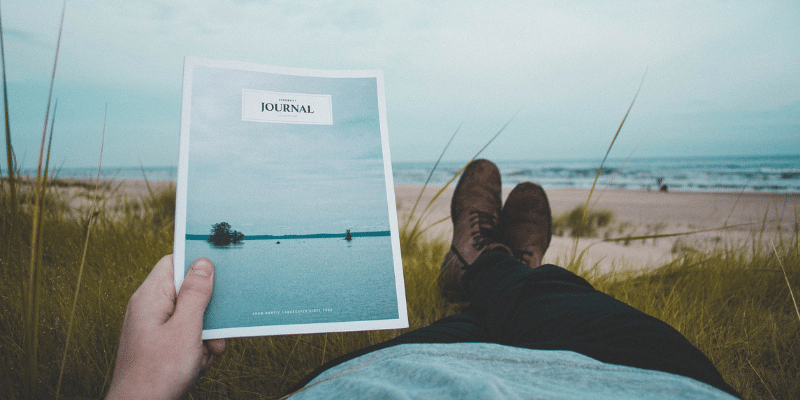 Connecting with animals is one of the great joys of life that can inspire you to appreciate and become engaged with nature. Animals have a natural appeal because they're living, breathing, active forms of intelligence. 
Our business members Fanimal can help you deepen your connection with our furry, feathered and scaled friends.   Fanimal is a socially-minded organization focused on animals. They provide original content on a variety of topics delivered through web-based platforms.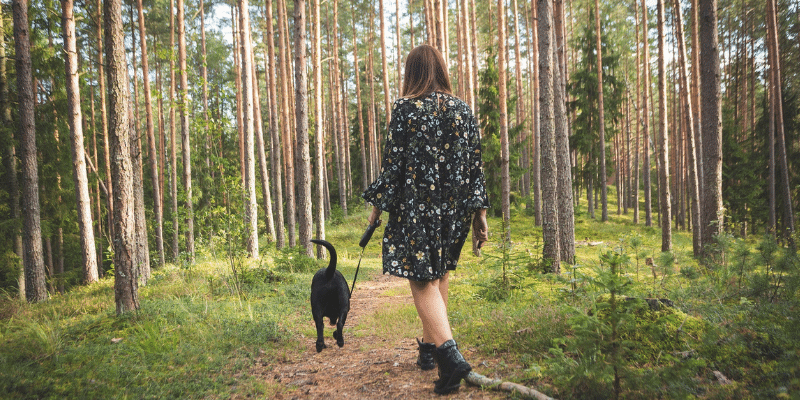 10. Use all of your senses to reconnect with nature
Slow down and be present. Most people live their lives at such a fast pace that it becomes difficult to appreciate the subtleties of birds, plants, trees & natural settings. Focus all five of your senses on the nature surrounding you- connect yourself with the trees, grasses, insects, birds and nature around you.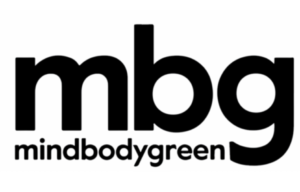 Sleep easy without the eco-anxiety and learn more about sustainable bedding options for a good night's sleep.
Read More »

Get ready for green learning with our unique eco-friendly school supplies checklist for back to school season.
Read the Full Story

Stay on track with your Green Goals with our list of 13 paw-some eco-friendly pet products to try this August.
Read the Full Story