5 Circular Economy Companies in Canada To Celebrate Waste Reduction Week
In a world increasingly aware of the environmental challenges we face, the concept of a circular economy has gained significant traction. It's not just a buzzword; it's a transformative approach that challenges traditional linear business models and offers a path toward a more sustainable future. In this blog post, we'll delve into the concept of a circular economy and explore how businesses can take concrete actions to operate within this model, benefiting both their bottom line and the planet.
The Circular Economy: A Paradigm Shift
The traditional linear economy, characterized by "take-make-dispose," has led to unsustainable resource consumption, pollution, and waste. In contrast, the circular economy represents a profound shift in how we think about production and consumption. At its core, it aims to keep products, materials, and resources in use for as long as possible, extracting maximum value before returning them to the production cycle.
Key principles of the circular economy include:
Design for Durability and Reusability: Businesses should design products with longevity in mind, making them easy to repair, upgrade, and recycle.

Resource Efficiency: Minimize waste and reduce resource consumption through efficient production processes.

Product Life Extension: Encourage repair, refurbishment, and resale of products to extend their useful life.

Resource Recovery: Recover and reuse materials and components from end-of-life products to minimize waste and the need for virgin resources.

Sharing and Collaborative Consumption: Promote sharing models such as rental, leasing, and collaborative consumption to reduce overall resource demand.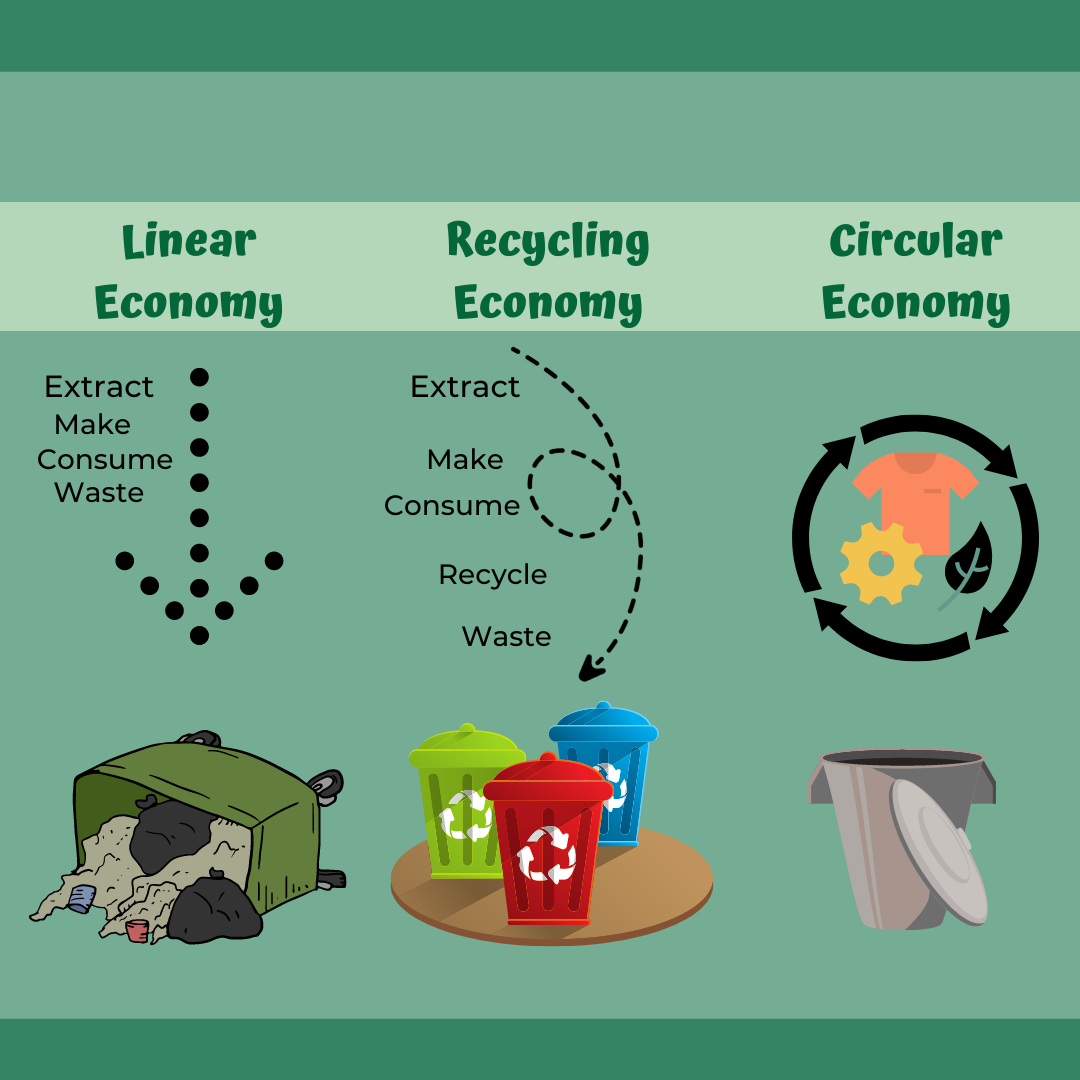 Waste Reduction Week in Canada Occurs in October as part of Circular Economy Month
Waste Reduction Week In Canada
Waste Reduction Week in Canada is an annual event that promotes waste reduction and sustainable practices in both businesses and communities across the country. It typically takes place during the third week of October each year. The primary goal of this initiative is to raise awareness about the environmental and social impacts of excessive waste generation and to encourage Canadians to take action to reduce waste in their daily lives.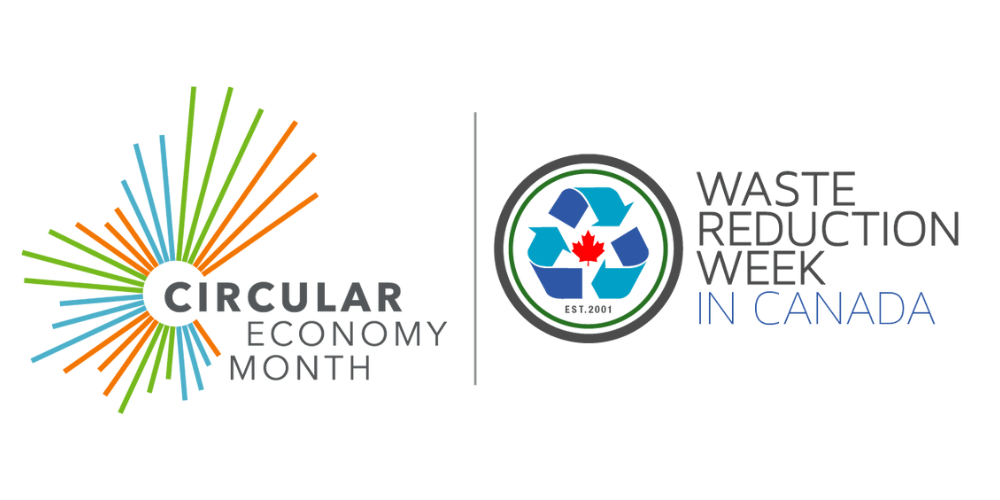 The Beer Store ("TBS") has been operating since 1927 as a brewer co-operative, warehousing and distributing beer and malt-based beverages on behalf of brewers and listing their brands in the 400+ TBS retail stores across Ontario.
The Beer Store acts as the steward for the containers and packaging sold within their system, ensuring ALL material returned is re-used or recycled through high-value streams. A deposit applied to the sale of these containers has helped to ensure high recovery rates. In their 95-year history, The Beer Store has collected approximately 170 billion containers to be re-used or recycled.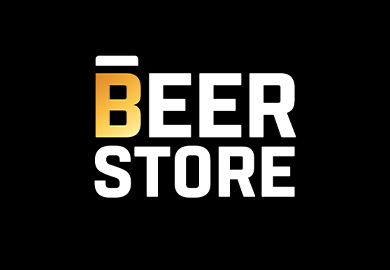 Additional achievements include:
Through TBS' circular re-use program, beer bottles can be reused on average 15 times before they are recycled into new bottles. Almost all these bottles are returned to TBS; in 2022 the recovery rate of refillable bottles was 96%.
Over 200,000 metric tonnes of material is collected annually to be re-used or recycled.
Through the deposit return and reverse logistics model Ontarians avoid over 200,000 metric tonnes of carbon dioxide emissions every year.
Here's a solution to a dilemma that many have faced. When you receive a beautiful card for any occasion and think to yourself. "Do I keep this beautiful card forever? I feel bad throwing it away… I wish there was a way I could pass on this beautiful sentiment and artwork." 
At Clementine Greetings their mission is to "challenge & disrupt" the way we traditionally give and receive greeting cards. Imagine if one greeting card can be gifted multiple times over and never have to see a garbage bin. That's their intention, reduce waste and keep these perfectly good cards in circulation amongst loved ones. 
Enter the Message Peels! A super simple yet very effective idea – a pad of 5 removable sheets applied to the inside of the greeting card where messages can be read, "peeled off", and then another message written and gifted again.
You can use message peels with cards provided by Clementine Greetings or use them with cards of your choosing. 
Clementine Greetings has made sure that all the materials used in their offerings are recyclable. Unlike many cards on the market, there are no decorations or accessories that will interfere with the recycling process.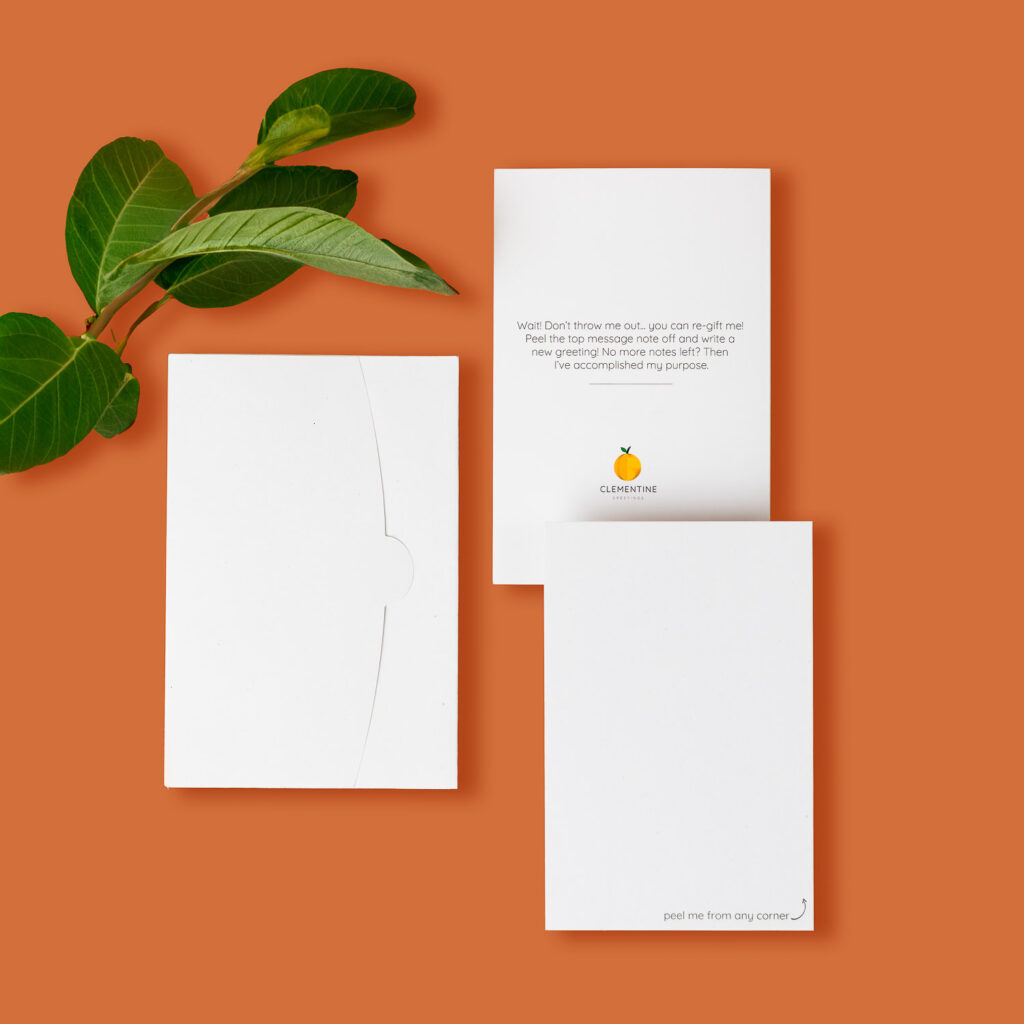 Reusing plays a crucial role in supporting the circular economy by promoting the efficient use of resources, reducing waste, and minimizing environmental impacts.
They're super excited to share with everyone that they are offering a really great, limited-time offer of 37% + free shipping offer at the button below!
Food waste is BIG problem – but The Grocery Outlet has been providing a solution since 1998, helping the planet and saving you money for over 20 years!
The company was founded in Whitby in 1998 by two Sisters, Carolyne Boiani and Pamela McGibney. 
They identified a source of food waste in food distribution from products such as:
Products deemed "IMPERFECT" due to cosmetic imperfections
Excess of supply
Packaging changes or promotional material that is no longer current
Discontinued products
The Grocery Outlet recognized the food waste problem with retailers, and decided to combat that issue by carrying these such products, and by doing so are able to keep costs low, saving the consumer money.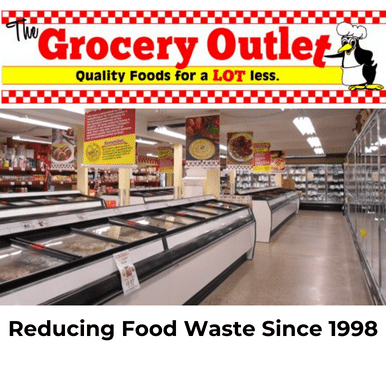 Twin sisters, Tannis and Mara Bundi have been living a low-waste, eco-friendly lifestyle since childhood. Their mission is to eliminate single-use plastics and household waste by offering package-free, plant-based, Canadian-made products at their business The Green Jar!
Located in Toronto, Ontario, customers can bring their own container to the refillery to fill up on a curated collection of of personal care and household products to make package-free purchasing easy. 
Their store contributes further to supporting waste reduction and the circular economy by acting as a community hub for collecting materials for recycling. 
Textile Recycling: They hosted 3 day events with Clotho Inc. to collect textiles for recycling and they collected a whopping 2,756lbs of textiles!
Single- Use Plastic Take-Out Containers: They have collected over 20,000 #5 black plastic containers through a program with  CASE Reuse which helps keep these items in use or are diverted from the landfill for recycle. 
Earthhub: They are a hub for collecting items like pill bottles, pull tabs from creamers, lids from milk and soda bottles, as well as coffee bags for reuse.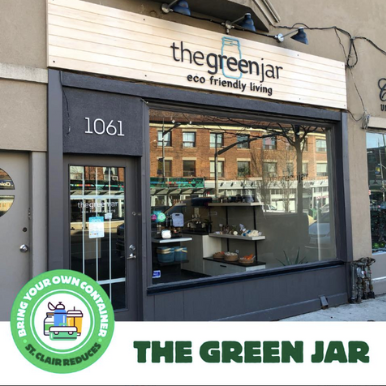 DID YOU KNOW?
🏭 A large amount of MEDICAL and FOOD grade manufacturing equipment is assembled using metal, such as stainless steel, aluminum, copper, brass, and more.
♻️ Therefore, for these ESSENTIAL items to continue to be manufactured – the manufacturers need to have a steady supply of these materials.
There are only two options for this, 1) mining companies, or 2) obtain it from scrap metal recyclers.
Without them, there would be major material shortages for both medical and food industries.
🤑 Nurse Scrap Metal, located in Peterborough Ontario, will pay YOU to recycle your metal. They have been diverting waste from landfill since 1956! Way to go guys – thank you for your #RandomActsofGreen!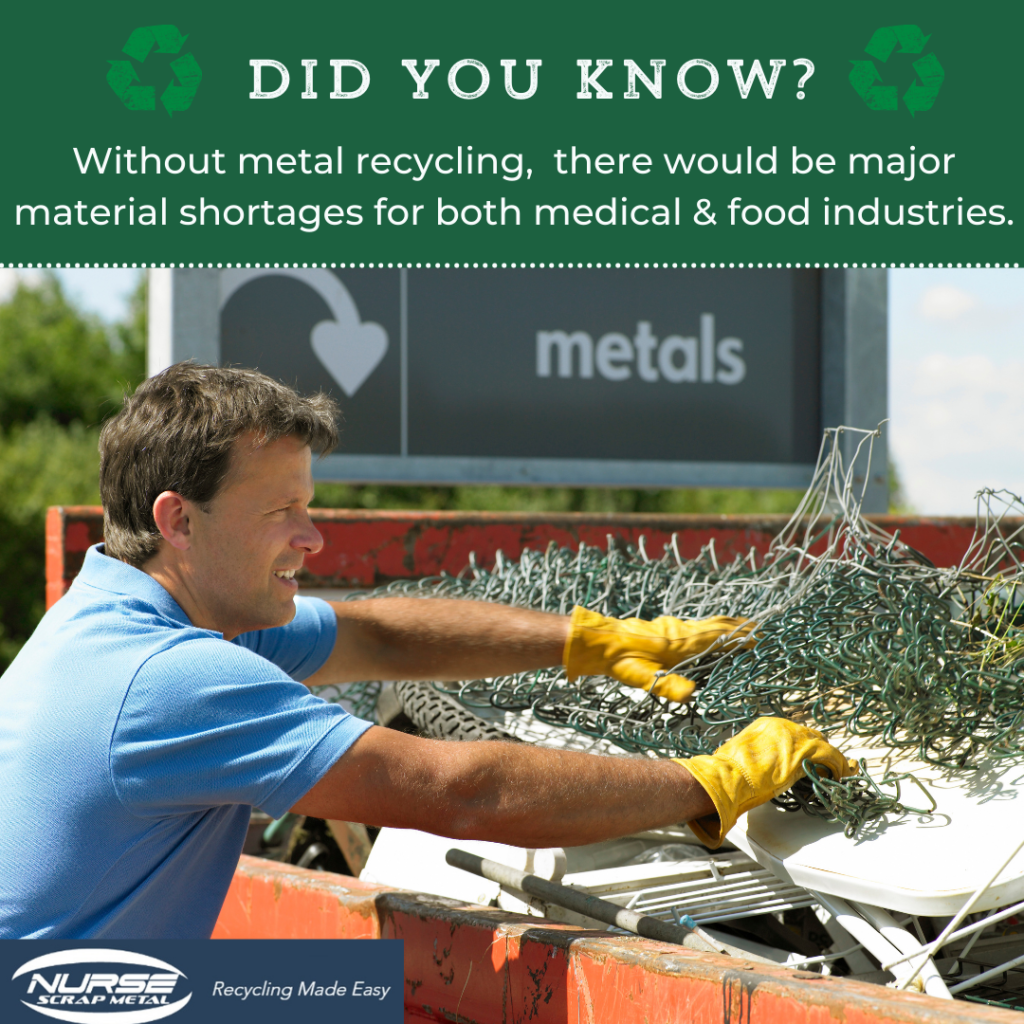 Embracing the circular economy isn't just an ethical choice; it's increasingly becoming a business imperative. By rethinking traditional business models and adopting circular principles, companies can reduce their environmental footprint, cut costs, foster innovation, and build a resilient, sustainable future. It's a win-win for businesses and the planet alike.
Are you ready to embark on the circular economy journey?
Start with Waste Reduction Week!
Would your community enjoy this read? Easily share this blog to your platforms with the buttons below!
waste reduction week in canada
waste reduction week ideas

Say hello to 6 Circular Economy Companies in Canada this October as we Celebrate innovators during Waste Reduction Week​.
Read the Full Story

Get ready for green learning with our unique eco-friendly school supplies checklist for back to school season.
Read the Full Story