Sustainable Skincare Practices That Are Safe For Both Your Homes: Your Body & the Planet!​
Winter is coming.
Your skin gets drier this time of year because of the cold air, the lack of humidity, and, depending on how aggressive your skiing is, the wind-chill factor.
If you live in a place where it gets cold, your hands will chap, your lips will crack, your complexion will get rougher and more prone to breakouts and blemishes…and the list goes on.
Here at Random Acts of Green – we're all too very familiar with wintertime (being based in Ontario, Canada) and so we thought it would be valuable to share some of our favourite sustainable skincare items.
Before we get into that, here are some stats on the cosmetics industry to learn what to avoid to keep your beauty habits Green & Clean: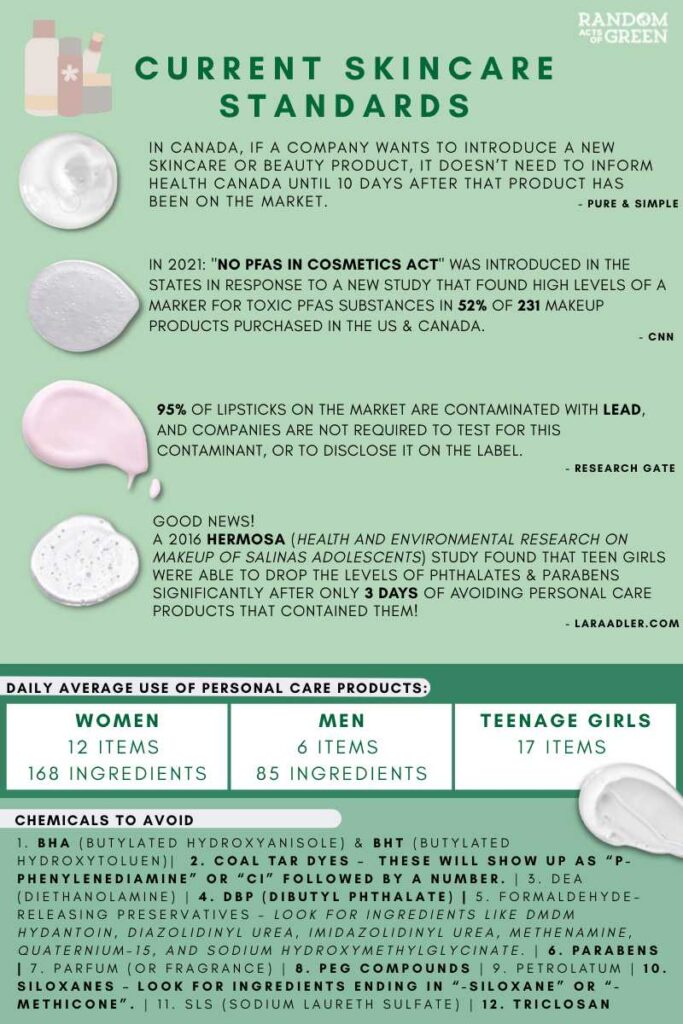 U.S. researchers report that
one in eight of the 82,000 ingredients used in personal care products are industrial chemicals, including carcinogens, pesticides, reproductive toxins, and hormone disruptors.
(Source: David Suzuki Foundation).
Can you imagine what that does to your skin and the environment?!
In addition, the beauty industry produces more than 120 BILLION units of packaging globally on an annual basis.


That's why we've put together this list of sustainable skincare tools to protect both your homes: your body AND the planet!
Sustainable Beauty Practices: Hydrate, Hydrate, Hydrate!
 It's no secret that drinking enough water every day is imperative for your best health so you can be your best self.
 Drinking enough water regularly can help to keep your body hydrated, leading to better sleep, and reduced stress, along with the reduced risk of other health conditions.
 Try to limit your direct exposure to heavily chlorinated water as it will dry out your skin. Consider washing your dishes with gloves on to protect dried and cracked hands. 
If we're talking about healthy people on a healthy planet – we must always consider water. After all humans are made up of 60% water and our planet is 71% water.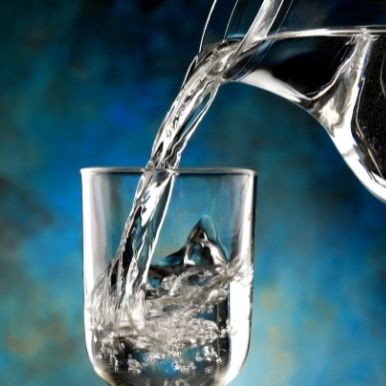 Thanks to McLeod's Ecowater for this important self-care reminder and for their continued support for climate action!

 They sell, service & install water treatment equipment for residential & commercial applications in Ontario.
Soothe your skin irritations and joint or muscle pain with a relaxing bath!
Exposure to the harsh elements of winter combined with the added strain of trudging through the snow calls for a warm bath!

The famous Moor Bath is one of nature's truly luxurious treats. The water-soluble nutrients in the Moor create a soothing and purifying effect for the whole body. Take a Moor bath for a relaxing, reinvigorating bathing experience.
Instructions: 
Run a warm bath and stir in 1 sachet or 6oz of the Moor Bath paste. Make sure that the bath is not too hot (max 38C). Relax in the bath for up to 20 minutes. After the bath, do not rub down, but wrap the body in a large towel and lie down for one hour in a warm room. 
Moor Spa's Herbal Bath is especially helpful for any type of inflammation including skin inflammation like eczema, dermatitis or psoriasis, and it's particularly good for joint and muscle pain. 
The Moor consists of an impressive variety of minerals – such as iron, potassium, calcium and magnesium; and organic substances including organic sulphur and humic & fulvic acids – widely recognized for their detoxifying and revitalizing benefits.
Treat yourself or a loved one with this product as a reminder of the importance of self-care during the long cold winter!
The best way to replace moisture in the skin is to soak and moisturize immediately afterward.
Nature's Aid has you covered with their true natural Moisturizing Skin Gel. This multi-purpose gel is non-greasy, fast-absorbing and perfect for your green and clean beauty needs.
Made with aloe vera, tea tree, witch hazel, rosemary and vitamin E, our true natural skin gel can be used from head to toe.  
Consider these benefits:
Multi-purpose skin gel that moisturizes and heals your skin
This gel absorbs quickly without leaving a sticky residue, for an easy application
Free from artificial fragrances and dyes
No parabens, sulfates, or any other harsh chemicals that might irritate your skin
Only natural or naturally derived ingredients, responsibly sourced, and all non-GMO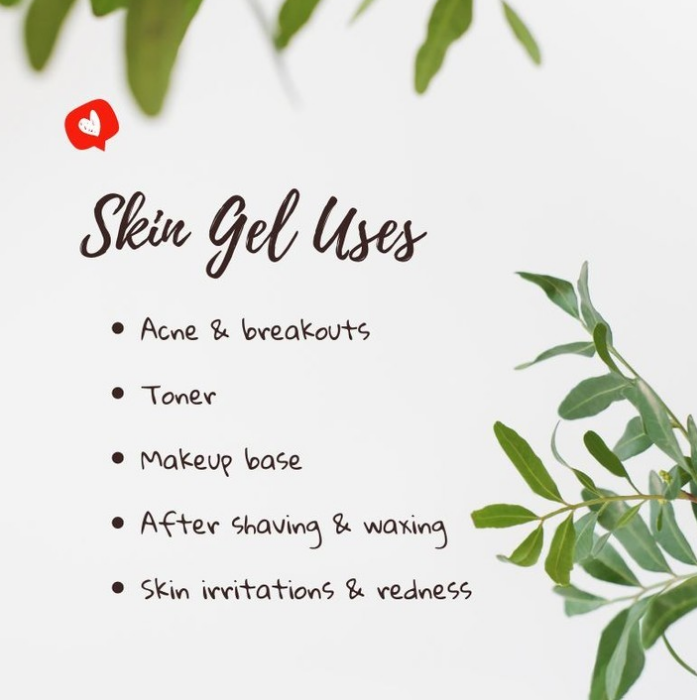 Don't get caught under the mistletoe with chapped lips. 
Nourish, soothe, and moisturize your lips with Glorious Life's vegan, all natural Peppermint Lip Balm from TWIG.  
This lip balm is created using a perfect blend of natural oils, wax, essential oils, and botanicals. No added synthetic dyes, fragrances, gluten, parabens, or preservatives. 
It glides on and leaves your lips moisturized and feeling amazing.
 Packaged in a compostable, paperboard, zero waste, plastic-free, 8 ml push-up tube! Made in Ottawa, Ontario.
Another lip tip is to not lick your lips when they feel dry. Why? Licking your lips coats them in a layer of your saliva, which contains enzymes and chemicals used to digest food in your mouth.  The saliva evaporates but the enzymes remain causing further dryness.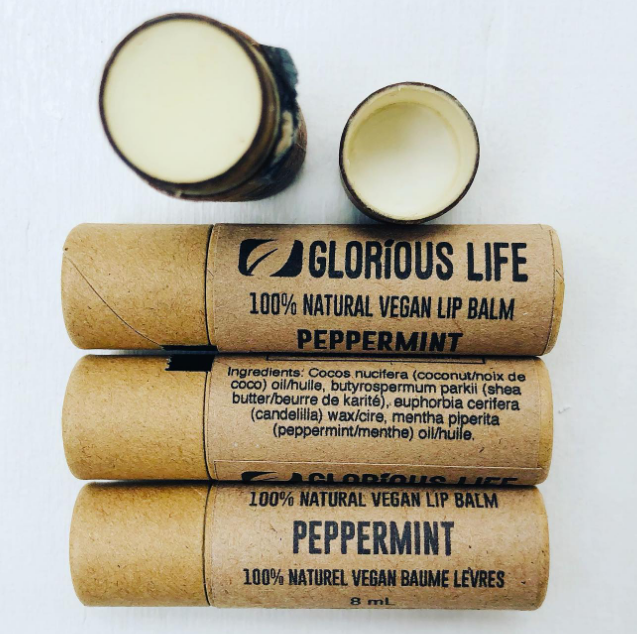 During the cold winter months, just like us, your pet can also suffer from the cold, dry air. That's why The Green Jar offer the Paws and Sniffer Balm designed to help keep paws and snouts moisturized.
It's Canadian-made, contains 100% natural ingredients (so it's safe for your pet to consume), and it's packed in a reusable tin. This product is also available for subscription, so you can receive it on a regular basis. 
Every order placed at The Green Jar plants a tree through their partner Our Forest. These trees help create habitat for wildlife, absorb carbon from the atmosphere and help people facing extreme poverty.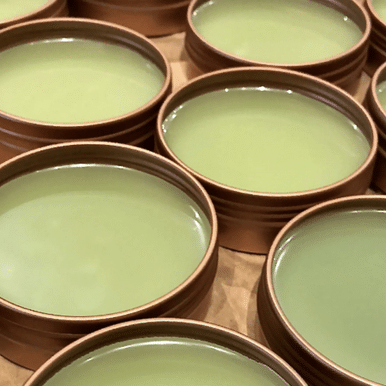 Do you know what's in your soap?
It is a good idea to switch to a natural all-purpose soap, as strong soap can worsen itchy, dry skin. 
The Green Beaver Company makes a versatile, concentrated, and earth-friendly, Castile soap.
100% natural, phosphate-free, fragrance-free
100% biodegradable
versatile product with multiple uses
cleans the whole house
gentle and safe for cleaning the body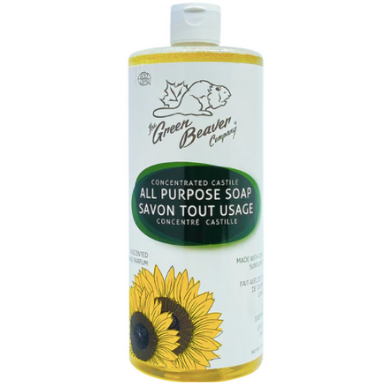 Sustainable Skincare Shaving Tips For Winter
It's worth mentioning that while razor burn is no fun anytime of the year, it can be even worse once aggravated by the chafing layers of winter. 
Avoid alcohol-based aftershave product as they dry out your skin. Consider an aftershave balm instead. 
Another clear way to avoid razor burn is to switch to a Safety Razor! 
With plastic razor cartridges, you cannot fully clean them. The simple one-blade design of a regularly changed safety razor can eliminate the issue of hair (and bacteria) from lurking behind the multi-blades.  This can cause ingrown hairs, nicks/cuts and overall unhygienic practices for your skin.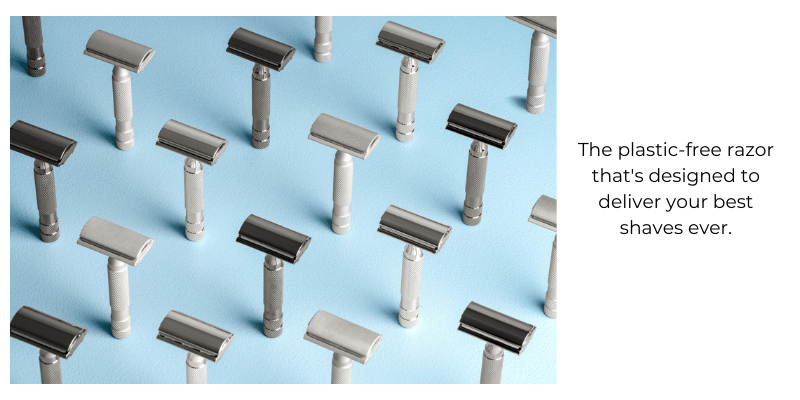 An Unexpected Tip: Consider Your Laundry Soap
Think about it…
Your clothing, bedsheets and towels all spend time in direct contact with your skin. It makes sense to consider how harsh laundry detergents with lingering chemicals may impact your skin's reactivity. 
Consider using fragrance-free laundry detergents and avoid fabric softeners. Our community member Simply Natural Canada offers a variety of eco-friendly laundry tools. Explore soap berries, plastic-free laundry strips, concentrated laundry detergents and more!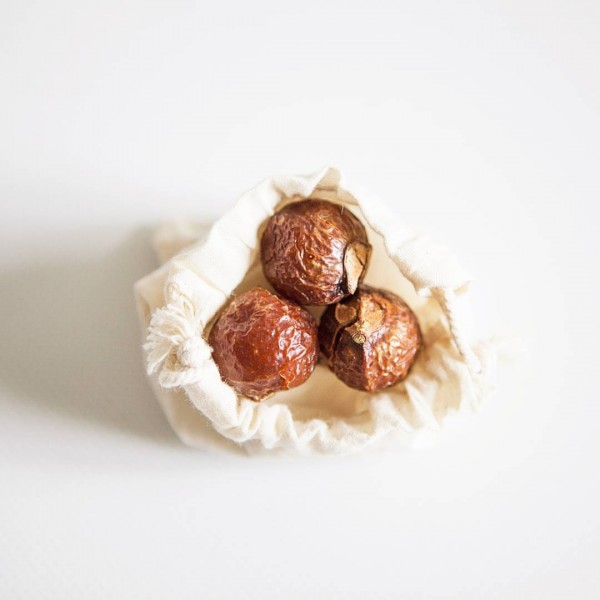 If you'd rather DIY, consider making your own sustainable skincare products!
Winter is a good time to explore a new activity. Have you considered making your own personal care products? Practice being self-sufficient and keep busy with a hand-on hobby.  
Our Green Act Business Member Soap & More – The Learning Centre has a vast list of DIY kits and resources for you to make eco-friendly products.
Their website has resources for DIY Soap Molds, Lye calculator links and a whole blog filled with formulations for soap, lotion, clay masks, dry shampoo, lip stains, conditioner bars & MORE
Order the materials you need online and get creative at home!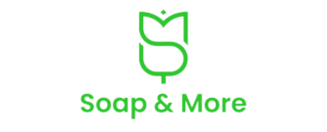 Donate a self-care package to someone in need
Holistic Approaches To Winter Self-Care
It is important to recognize that sustainable skincare can go beyond topical treatments.  Adopt a holistic approach and consider other elements of your life that can impact your health. 
Eating Habits
Sleeping Habits
Physical Activity
Check out these inspiring  resources from the Canadian School of Natural Nutrition,  explore articles, recipes and tips and tricks from their community of holistic nutrition professionals.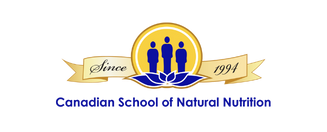 📲 Many of these actions can logged on our mobile App!
There are over 40+ different Green Acts you can log to help track your impact.
Download it for free to get inspiration on actions you can take to help our planet.
Earn Green Points and redeem for rewards from eco-friendly businesses and services from our member community.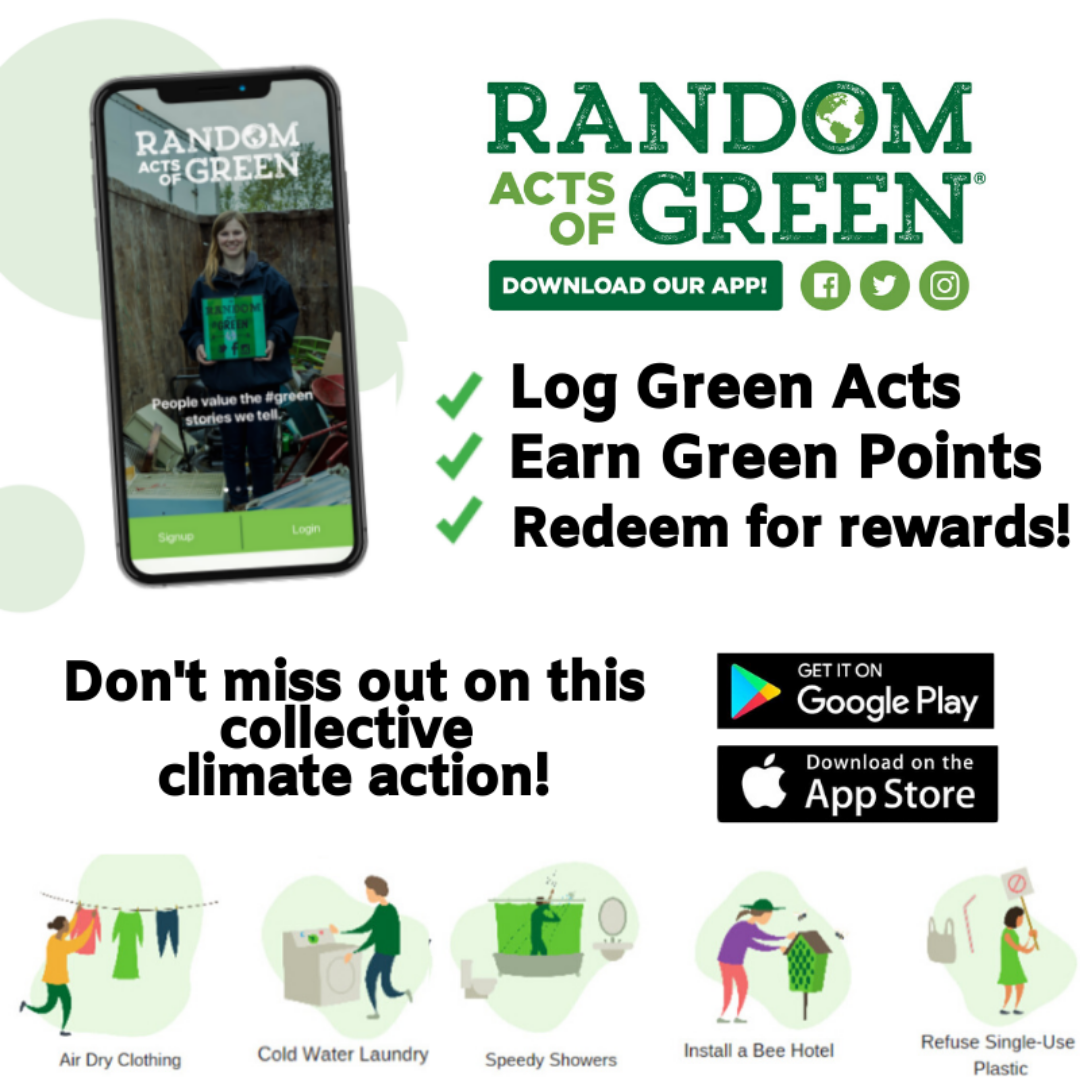 We hope you enjoyed reading about these green beauty essentials for sustainable skincare to add to your routine. Would your community enjoy this read? Easily share this blog to your platforms with the buttons below!

Participate in the global movement for the planet: Earth Hour and turn your lights off for 60 minutes. Try these activities!
Read the Full Story

Honor World Water Day 2023 with these actionable tips you can do at home or on-the-go to help our waterways.
Read the Full Story