18 Plastic Free Products To Try For Plastic Free July
Unless we take action now, there will be more plastic in the ocean than fish by 2050 (UN).
While this thought is:
😟. overwhelming; 😟. scary; 😟. daunting; and 😟 horrifying …
we CAN do something as individuals to make a difference.
We want to help YOU take action. Start by implementing some small changes to your purchasing habits this year. Simple switches here-and-there can make all the difference to help tackle plastic pollution.
Plastic pollution has widespread effects such as threatening human and marine species health, food safety and security, and contributing to climate change.
This month is Plastic Free July – a personal challenge that is part of a global effort to reduce our overall plastic consumption, creating cleaner streets, oceans, and communities. As part of this pledge, we've put together a list of 18 Plastic Free Products you can try out to reduce your single-use plastic consumption.
Plastic dish sponges are a common cleaning tool in most households, but they are not sustainable. 4/5 plastic sponges on the market are made from virgin plastic which contributes to plastic pollution. As they wear out, they release microplastics down the drain and ultimately end up in a landfill at the end of their life.  An estimated 400 million sponges are thrown out every year in the US alone. 
Thankfully, there are eco-friendly options available that are plastic-free! Check out these adorable Pop-up sponges from Plantish Future
Inspired by their Swedish Sponge cloths, Pop-up sponges are a perfect plastic-free swap for your cleaning needs. 
Benefits & Features:
Made with 100% vegetable cellulose (wood pulp)
Completely plant-based
Non-toxic
Compostable
Quick-Drying
Durable and also non-scratching – safe to use on a wide range of surfaces
Multi-purpose
You can use these for activities like washing dishes, wiping plant leaves, washing fruit, and even as a gentle exfoliator in the bathroom.  Get a set of three and you can dedicate each one to a specific task. That way, you don't have to choose just one of their many fun designs.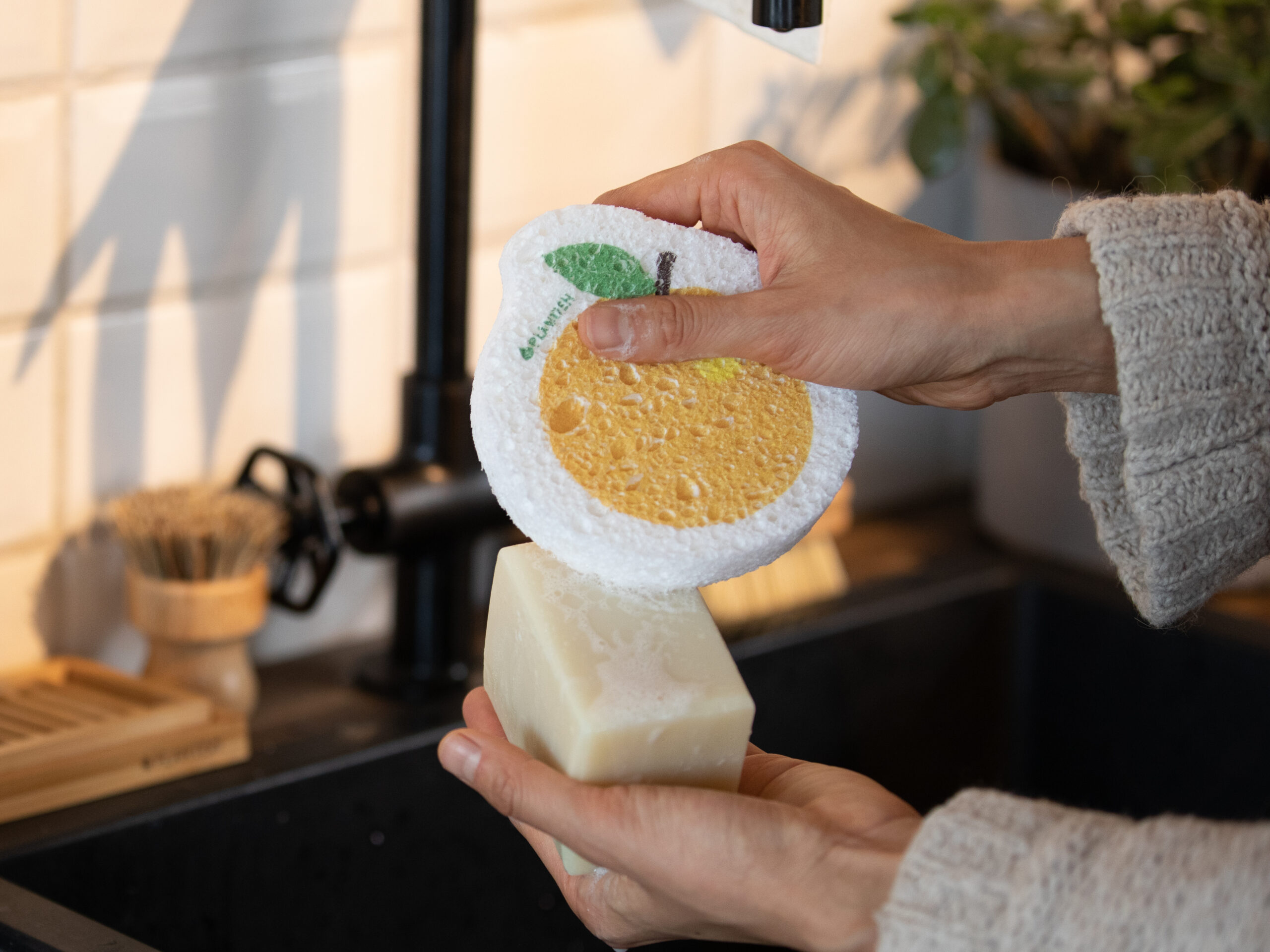 ↑ Pair these sponges with their plant-based handmade Solid Dish Soap. One brick can easily replace as many as 5 liquid dish soap bottles! Plus, one brick will last for many months of use from cleaning your dishes to removing stains on laundry. 
This next sustainable swap always proves to be an 'aha moment'. Have you considered plastic-free first aid? 

PATCH Strips are an all natural, zero waste alternative to regular wound bandages. They've taken care to make sure that they only use the best premium, sustainable ingredients and processes such as;
The outer cover of the bandages and backing paper are biodegradable.
Packaging materials are FSC-certified and able to be composted at home or commercially.
They're cruelty-free and vegan.
All materials are sustainably sourced.
PATCH Strips are made with organic bamboo, aloe vera, activated charcoal and coconut oil, and promote natural healing while soothing your wound at the same time.  PATCH Strips helps you take care of the planet and yourself.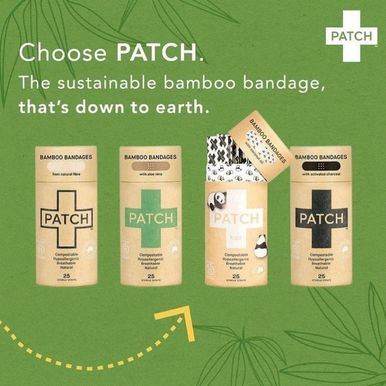 You can get equipped with TWIG – an online eco-boutique that will assist you in reducing everyday waste like single-use plastics.  
Solid Shampoo & Conditioner Bars
The bathroom is one of the most wasteful places in the home. Tonnes of plastic shampoo and conditioner bottles end up in the trash, where they take about 100 years to start decomposing. At Nature's Aid they offer a solution- shampoo and solid conditioner bars, with zero plastic packaging.
Available in 4 hair-loving varieties, these salon-quality shampoos offer an amazing natural lather and cleanse – no residue or waxy build-up!
In addition to using natural and organic ingredients, all bars are;
Biodegradable,
Vegan friendly and,
Cruelty free.
Nature's Aid offers zero-waste hair care that both you and the planet will love.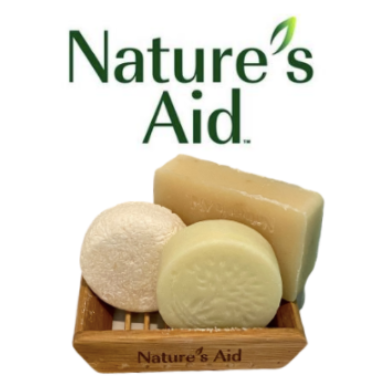 Toothpaste & Mouthwash Tablets
Over 1 BILLION plastic toothpaste tubes are thrown away into landfills EACH YEAR in the U.S. 
The Green Jar provides plastic-free oral hygiene options through both toothpaste and mouthwash tablets.  You can Crush & Brush and/or Crush & Swish depending on your needs!
A mess-free, convenient, portable and perfectly portioned tablet.
Lightweight, perfect for travel or to brush or wash on the go.  They are also:
Alcohol free
Vegan
Gluten Free
This simple, small step can offer a great way to help reduce plastic in the bathroom.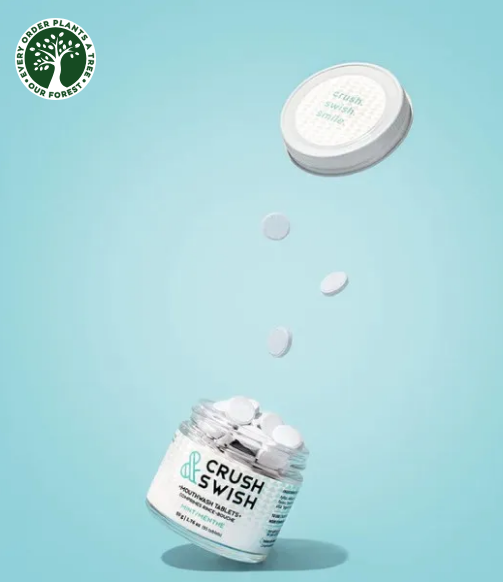 Did you know that roughly 2 million disposable razors end up in the landfill every year in the United States? 
Rockwell Razors is proud to be a part of the plastic pollution solution by offering a plastic-free razor. Currently, they're on track to divert 100,000+ tonnes of plastic waste (in the form of disposable razors) from landfill this year! Rockwell Razors offers a waste-free shave without compromising comfort or safety. They guarantee you'll never look back after making the switch, in fact they offer a 60-day money back guarantee if you're not satisfied with their product. Make the switch today, your skin and your wallet will thank you.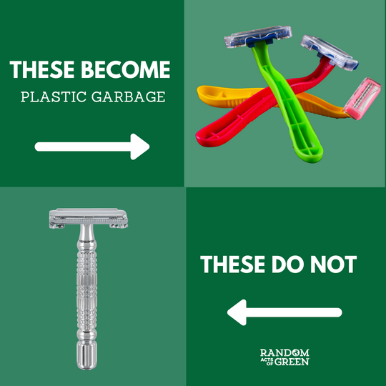 At Funkins they believe in teaching environmental values to kids from a young age. They also understand that kids can be picky. 
To emphasize on both of these things Funkins created bamboo dish sets for kids, perfect for instilling environmental values while also appeasing picky eaters. These dish sets are a great alternative to plastic dish sets because they're made with natural bamboo fiber, cornstarch and melamine. They're also Phalate, BPA, Lead and Toxin free. Kids and parents alike love these dish sets with SO MANY fun designs to choose from.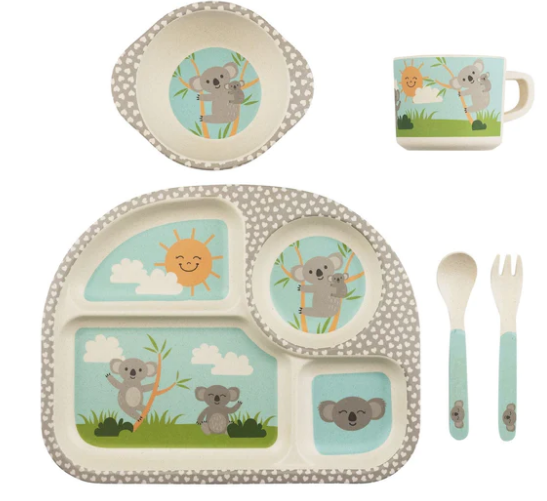 Globally, approximately 500 billion plastic bags are used annually (Source: Plastic Oceans, 2021).
Bagito is fighting the plastic pollution problem by helping others to live more environmentally sustainable lives through their convenient, premium reusable shopping bags and housewares. 
All Bagito products are made from 100% recycled and/or natural materials and are built to be re-used 400+ times. 
Bagito takes back each product at its end-of-life for upcycling or recycling. 
Closing the sustainability loop, they also donate a portion of their net sales to Power2Sustain.org, their sister non-profit. Their mission is to teach K-12th grade students concepts about environmental stewardship and sustainability and empower them to take action to preserve and sustain their natural world.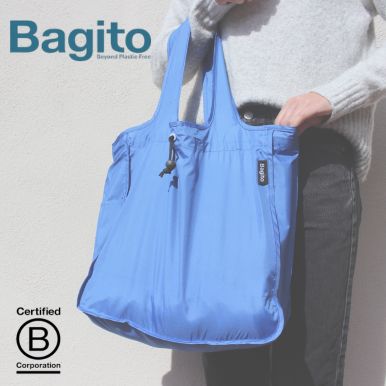 In honor of reducing our plastics footprint this summer, Bagito is offering 20% off site-wide for June and July. 
Use code Summer2023 at checkout.
The Green Beaver Company offers compostable dental floss, made with plant-based fibers and vegetable wax. It's 100% biodegradable, and shipped using eco-friendly materials. With this compostable floss, there's lots to smile about!
Green Beaver wants to make the sustainable lifestyle accessible for everyone. They offer a wide variety of Canadian-made safe and effective personal care products, without compromising their environmental values. They believe that products that are good for the planet are also good for you.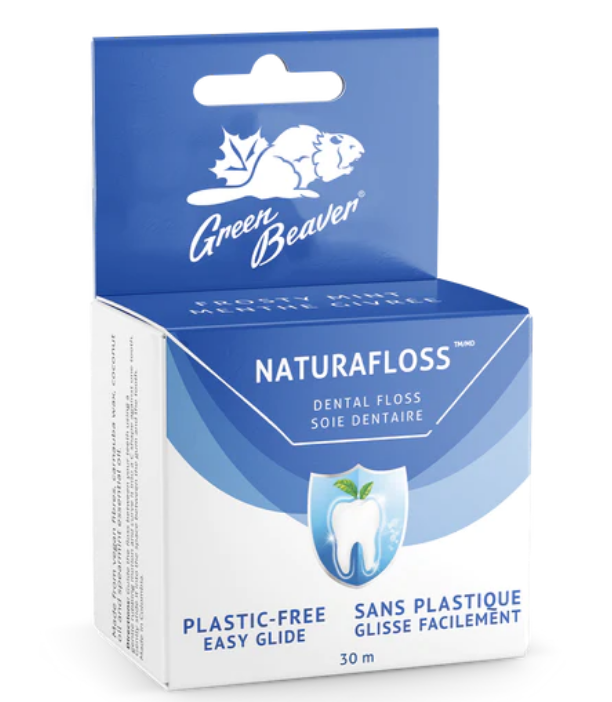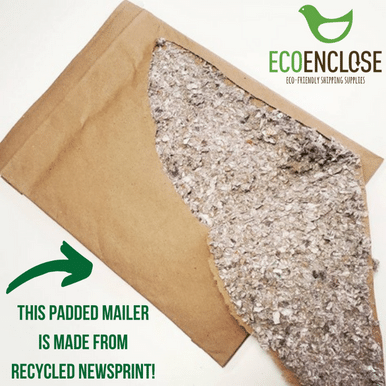 Did you know that humans roughly use 1.2 million plastic bottles per minute in total? The problem with plastic water bottles is that they are not easily recycled. That means they end up polluting the landscape and waterways, which wreaks havoc on the environment. A reusable water bottle cuts down on single-use plastic pollution. They can also be stylish and fun!
Go bigger and use a refillable water jug for large-scale needs either at the cottage, camping or a workplace without clean water access. Visit Rocky Ridge Drinking Water if you are in the Peterborough area!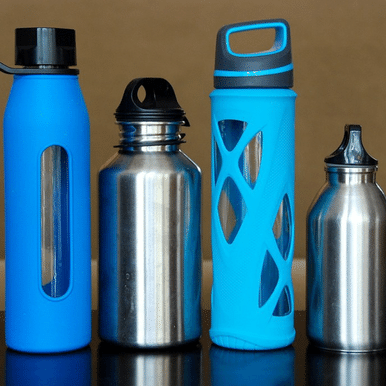 Did you know that dryer sheets release harmful chemicals for the environment and your health when thrown into the dryer? Afterward, they create plastic pollution. 
Here's a solution: Switch to dryer balls
Benefits: 
Reduces drying time and saves electricity by 30 – 40%
Softens clothes naturally while reducing static and wrinkles
Replaces single-use plastic dryer sheets and fabric softeners.
Extends clothing lifespan by reducing friction and wear from the dryer.
No chemicals, free of dyes and perfumes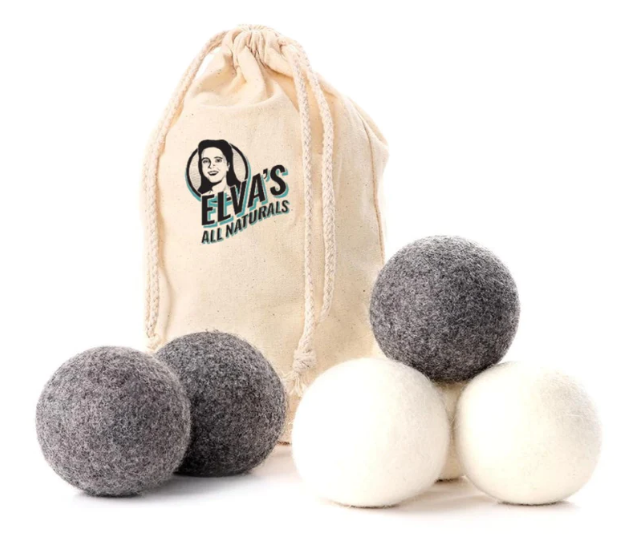 Ditch the disposable plastic cutlery! Bamboo cutlery is durable, lightweight and made from sustainably harvested organic bamboo. Cork travel case is soft and smooth to the touch, yet durable. 
Bamboo is a highly renewable resource as it is one of the fastest-growing plants on the planet. It can grow up to 3 feet in just 24 hours and reaches maturity in about 3-5 years. This makes it a sustainable alternative to traditional cutlery made from plastic or metal, which require more resources and have a higher environmental impact.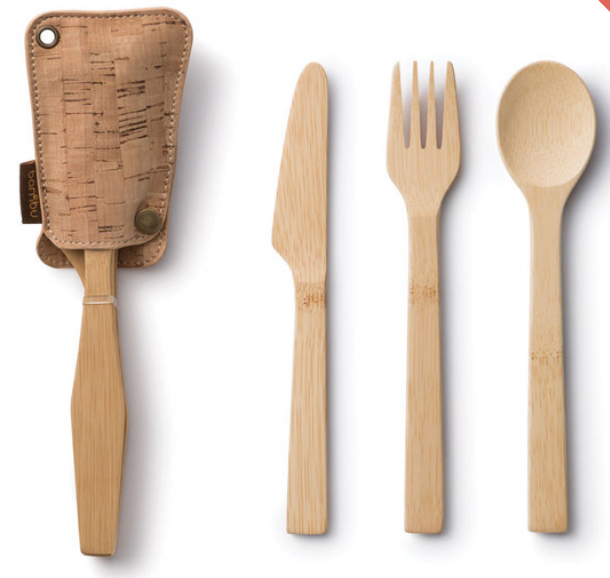 Go green while packing up your gifts and parcels with this gorgeous paper tape from Goldrick Natural Living available with various nature-inspired prints and sizes. 
As strong as standard packaging
Fully Recyclable
Tape Size: 50m long
Material: Paper


This tape was created using earth-friendly water-soluble inks, making it the perfect alternative to traditional tapes. It was produced using renewable resources and can be recycled when you're finished.  
We simply love this plastic-free tool provided by Simply Natural Canada – a Canadian brand offering sustainable products to help consumers transition to an eco-friendlier lifestyle.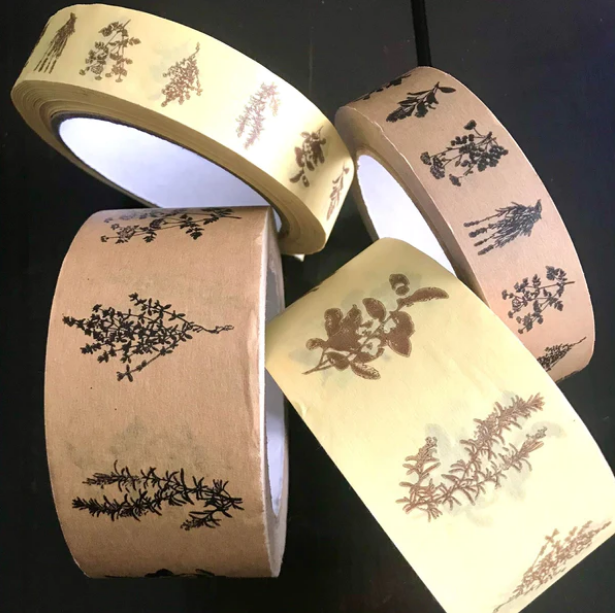 Did you know disposable wet wipes are an environmental disaster?
Most are made from plastic contributing to plastic pollution.  Even those that are marketed as 'compostable' do not breakdown as they say they do.  Scientists, plumbing experts and conservationists are pretty clear that wet wipes do not degrade during a flush.
It has been estimated that 93% of blockages in household sewers are caused by wet wipes. 
Switch to reusable cloth wipes! You can get them for a variety of uses and often in fun fabric patterns.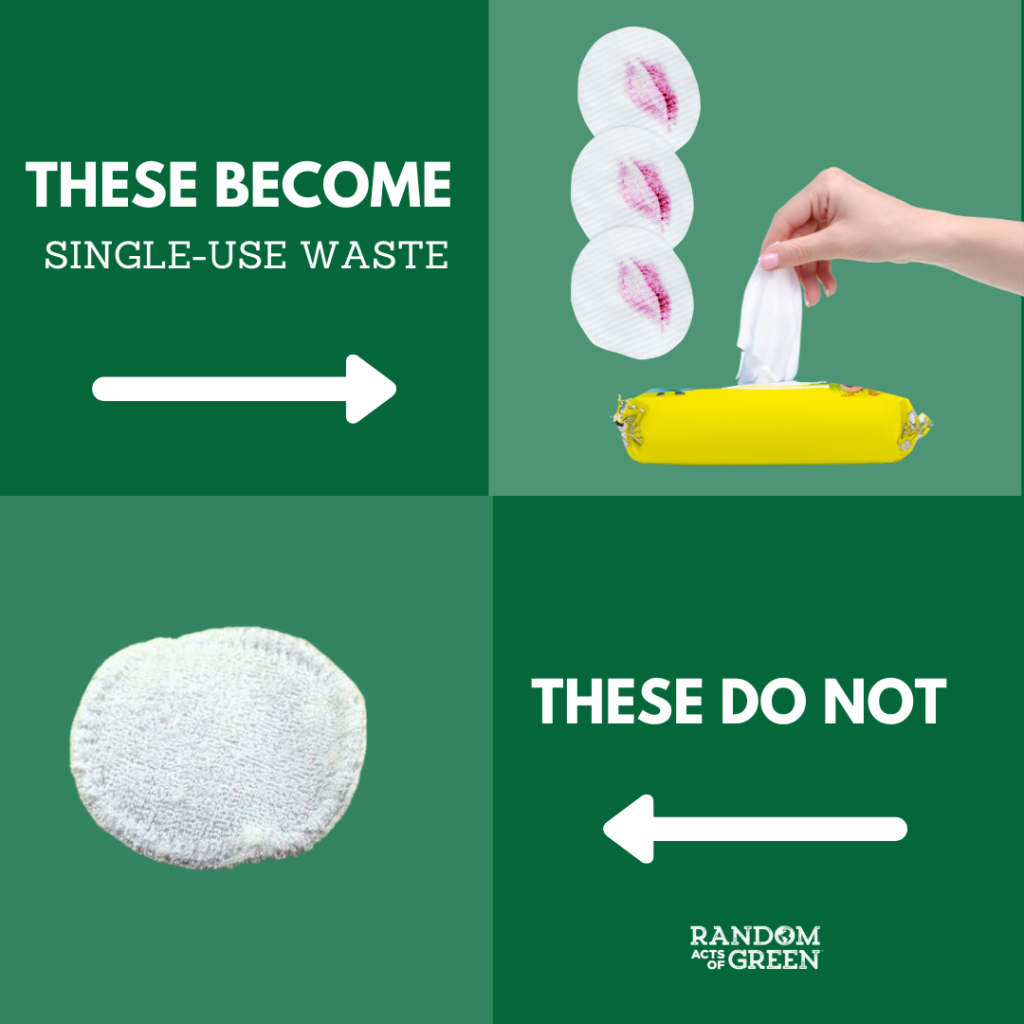 Chip bags and candy wrappers are one of the Top 10 items most commonly found on the beach.
We understand that life can get busy, and that most people strive for convenience. However, convenient typically means plastic. Almost all the food that we buy is in plastic packaging, ending up being disposed of in our landfills or ecosystems. 
Nature Knows offers alternative options for you: healthy eating on-the-go with 100% plastic-free and compostable packaging. Their single-serve snacks, meal kits and family size formats are all breathable and go right in your compost or green bin! No more plastic clamshells or trays that take hundreds of years to decompose. Nature Knows is committed to helping you eat well and reduce your plastic footprint with each fresh bite.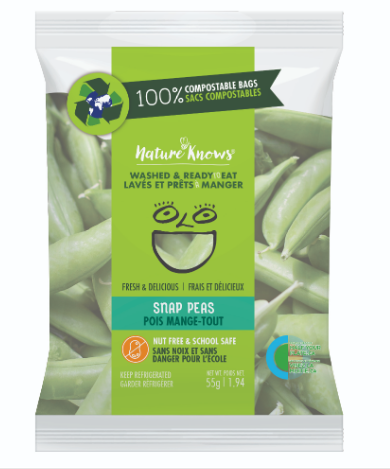 Here's a zero-waste solution you may not have thought about before!  Standard hair ties are made out of polyester and synthetic rubber, taking thousands of years to break down in the environment. 
Did you know there was a plastic-free option? 
Terra Ties are 100% biodegradable, made from renewable natural rubber and organic cotton (dyed with natural dyes). They're also softer, thicker and more durable than standard hair ties. 
Don't be tied down by traditional hair ties, make this plastic-free product switch today!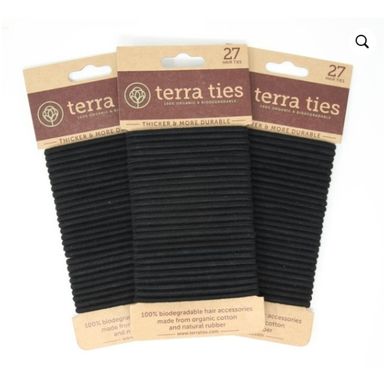 Collectively, Canadians consume about 10 billion cups of tea per year. Yummy! However, are you aware that most teabags contain plastic that is not recyclable or biodegradable, even the paper teabags? One cup from a single plastic tea bag can contain up to billions of microplastic and nanoplastic particles- gross, right?
 teapigs, founded in 2006 by Nick and Louise, set out to find an alternative to the plastic teabags. teapigs spent years finding the best teas, full of flavour, and put them in their own plastic-free "temple". Not everyone has time to make loose leaf tea the 'proper' way. And so, the tea temple was born- a roomy biodegradable mesh bag, which offers all the space whole leaves need to infuse properly. Everything, from the teabags down to the packaging, is plastic-free. Now you can sit down, relax and brew yourself a cup of tea without having to worry about drinking plastic.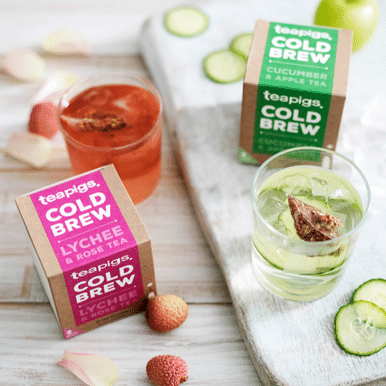 Compostable Dog Poop Bags
The Original Poop Bags® have three different kinds of dog waste bags including bags made with compostable plant matter. 
These poop bags are made from plant matter such as corn, vegetable oils, and compostable polymers, making them 100% compostable through its OK compost certification. 
🌎 The Original Poop Bags® have met a heady list of environmental standards head-on; they are the first dog waste bag manufacturer to earn the USDA Certified Biobased Label. All manufacturing, production, and fulfillment is completed in the USA!
This company has animals and the environment in mind every step of the way. A portion of sales goes to environmental organizations like One Tree Planted and the Jane Goodall Institute in order to support their efforts in a greener, healthier, and more sustainable environment.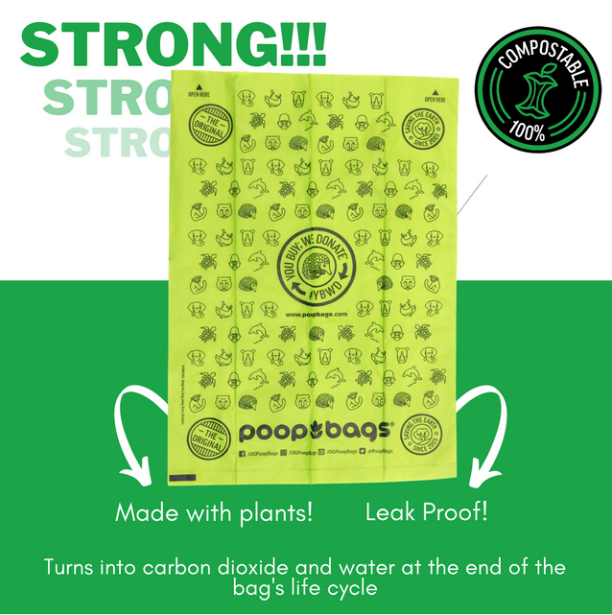 We hope you enjoyed reading these plastic free swaps! Would your community enjoy this read? Easily share this blog to your platforms with the buttons below!

Get ready for green learning with our unique eco-friendly school supplies checklist for back to school season.
Read the Full Story

Stay on track with your Green Goals with our list of 13 paw-some eco-friendly pet products to try this August.
Read the Full Story