How To Make An Ice Lantern!
👋 Hands up if you've ever been mesmerized by the flickering flame of a candle?
The calming effect of candlelight can be a simple yet sacred tool to help reduce stress and appreciate the simple joys of life.
There is a reason they are included in spiritual, religious, and social ceremonies around the world. Consider bringing the tranquil and restorative light of candles into your home.
❄️ Embrace the cold weather and use the natural touch of frost to make an ice lantern!⁠ 
Step One: Gather Your Materials
Gather the natural materials to decorate your ice ornament.
Take a walk and forage for available grasses, leaves, twigs, seedpods, or whatever is in your garden. You can use an app like iNaturalist to learn to identify your local plant life. 
You can also examine your compost and use fruit or citrus peels.
You will also need two different sized dishes, water and a candle or light source.
To hold the inner container in place, you can use water or a weighted object like a rock. Below you will see both examples.  We used two lanterns stacked together in the featured image.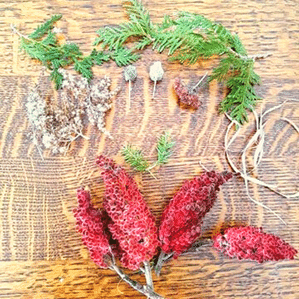 Step Two: Create The Ice Lantern Mold
Secondly, add water and natural décor to the larger dish. This will be the base for the lantern.⁠
Place another container in the middle to hold space for the candle. This can be weighed down with a rock, water, or taped in place. ⁠Check your recycling bin if you need containers.
⁠
🌿. Next, add your items. Foliage, citrus peels, or whatever natural fragments you have at hand.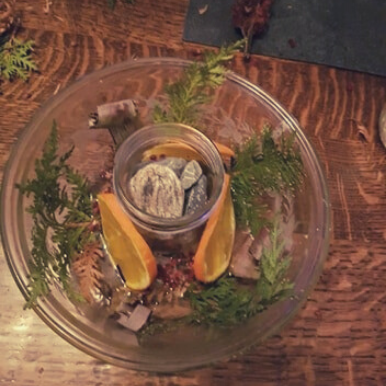 Step Three: Ice, Ice, Baby
Thirdly, leave it outside to freeze completely. ⁠This step can also be repeated in shallow layers to allow for more decorations throughout the lantern.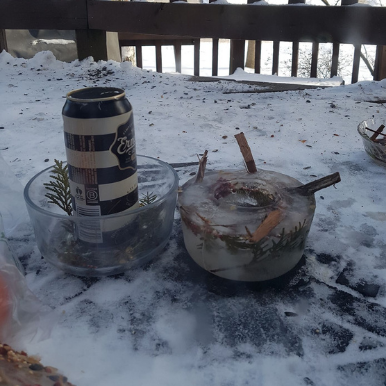 Keep reading for the finishing touches!
Step Four: Free Your Lantern From The Mold
🔥 Bring your lantern inside to unmold. With a bit of time the ice lantern should separate from the outer container. 
If you used water to weigh down the inner container, add a bit of boiling water to help separate the middle.
If you used rocks, simply remove the rocks and lift out the container. Don't worry if it is frozen in place. Use the same steps as above.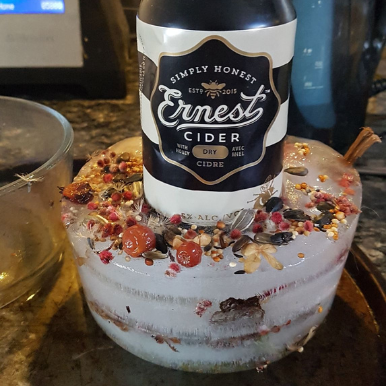 Light it up and enjoy the romance!
We would love to see your icy creations! 📷 Share them at the link below or tag @randomactsofgreen on social media!

Whether you are going full vegan or starting to eat less meat, our guide to veganuary will help you go plant-based in 2023.
Read the Full Story

Get equipped to make 2023 waste-free with our curated list of 13 best zero waste products. Prepare to maintain green resolutions!
Read the Full Story