Recycled paints? They're a thing!
How exactly are recycled paints processed? And why is paint recycling an act of green?
Did you know that 60% of the hazardous waste in your home comes inside of a paint can?
Because of this, domestic paints should be disposed of differently from regular household waste.
This isn't as challenging as it sounds. There are ways to safely rid yourself of this toxic liquid and of the vessel that it comes in. 
Let's chat about recycled paints and the stages involved in creating the final product.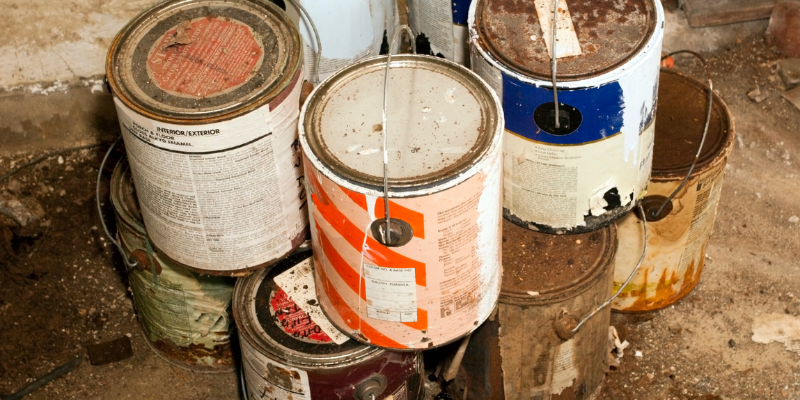 First: Let's talk about paint recycling!
Some home renovation stores will take cans of paint back – with, or without paint inside.
Here, they'll either dispose of them safely, or they will pass them off to a second party for paint recycling.
What is recycled paint?
How could this be?

Wouldn't paint recycling create a muddy mess of mismatched colours?
We are in luck as Random Acts of Green Business Member, Loop Premium Recycled Paint, specializes in this very approach.
Let's see their full start-to-finish paint recycling process so we can find out some answers to these questions …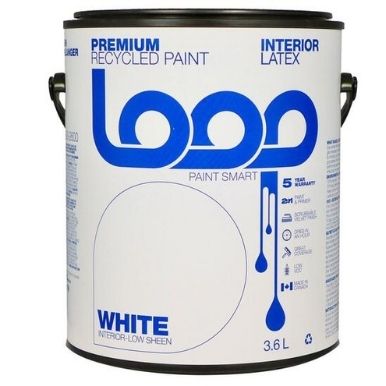 Loop Paint's recycling process from A to Z:
Step 1 – Niagara-based Loop Paints collect unused paint from hardware stores and depots.
Step 2 – The Loop team then sort it by type, colour, and quality.
Note that poor quality paints get sorted out at the start, so they never make the mix. The lower-grade paint is sold at reduced prices to discounters and exporters – so it doesn't go into landfill, either.
Step 3 – Loop then mix a low grade paint ($15/gallon) with a high-grade paints like Behr and Benjamin Moore ($80+/gallon). A small amount of new material such as colour pigment is also added to ensure quality and consistency.
Step 4 – The end product –  A fully recycled paint that performs like a new, mid-grade paint at a very resonable cost – around $30-$40/gallon.
Step 5 – Their paints are exclusively available at Canadian stockist, Giant Tiger.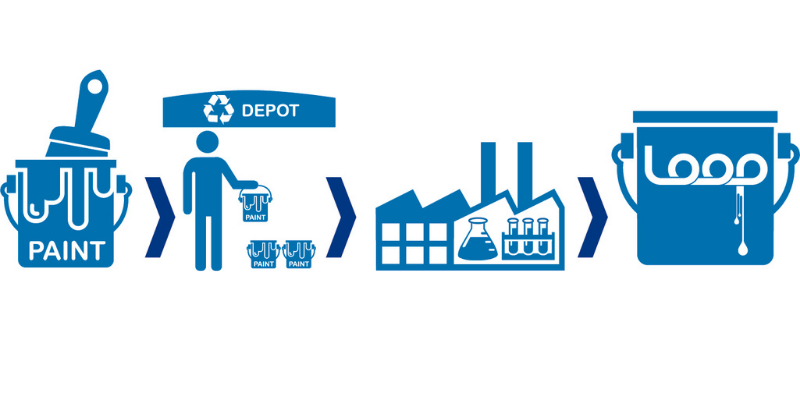 It's worth noting that quality isn't sacrificed during this recycling process:
Loop's Google reviews speak for themselves:

"Fantastic Paint all around and it helps to keep Our landfills free of tons of 1/2 empty paint cans. It's a WIN-WIN!"

"I painted my whole house with the different shades of loop paint, we love the colors. It went on nice and easy and covered in one coat very great value for the money. I also like the fact that this is recycled paint, and the company is Canadian based locally owned and operated. Great job with this product!! two thumbs up for sure."

Not content with second hand tips, we tried the paint for ourselves. Our Social Impact Manager, Alannah gave Loop Recycled Paints a whirl last year. See how she got on:
Here are some other options for you to unburden yourself (and your basement) from cans of paint!
If the can is empty: Some areas will recycle the lid and the tin (provided that all of the paint is removed): Please check with your township to confirm their paint can recycling policy.
If the can still has a paint in it:
Post it on your local Buy and Sell groups.
Revamp a piece of old furniture so it matches your new decor.
See if a local community space (like a town hall, school or retirement home) would like it.
Contact your local hardware store. As discussed above, some of them will have recycling programs in place which will guarantee your paint doesn't end up in landfill.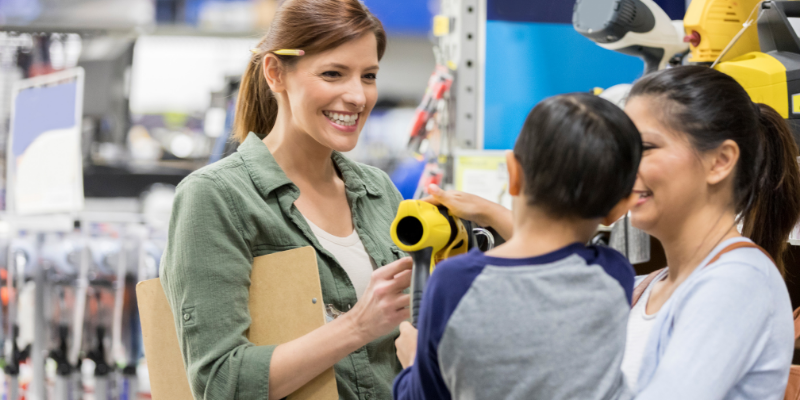 We've told you HOW you can safely dispose of your paint and paint cans but we haven't really delved into WHY.
When disposed of incorrectly …
🌎. Paint poisons the waterways and earth: The flammable substances in paint will leech into the soil, this in-turn pollutes the land and waterways and disrupts natural habitats.
🌎. Paint releases fumes into the air: When not disposed of correctly, these vapours contribute to forming ozone which is a primary ingredient of eye-watering, throat-catching smog.
🌎. Additionally, the cans themselves add to landfill:
➡️   Did you know that globally each year, 2.01 billion tonnes of municipal solid waste is generated? At least 33% of that is not managed in an environmentally safe manner.
➡️   And that landfills are among the biggest contributors to soil pollution – around 80% of the items buried in landfills could be recycled.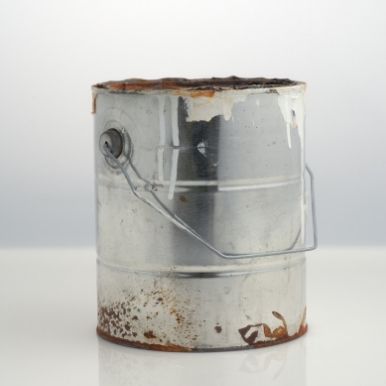 💚  Let's work together towards fixing these figures!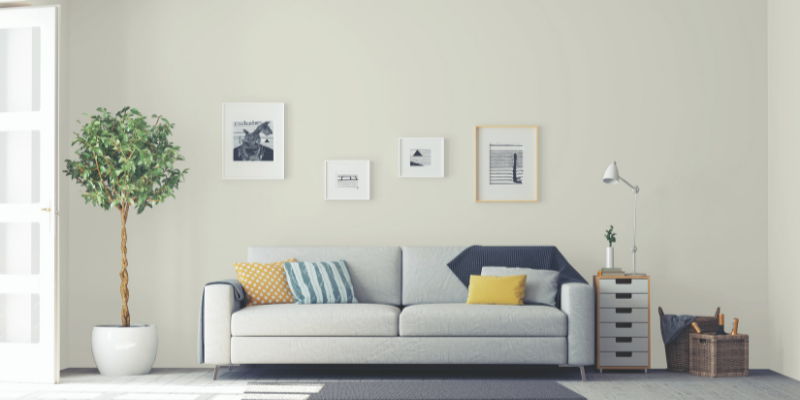 ➡️  We want to know:
❓ Will you take the appropriate measures to recycle unwanted paint and your paint cans having read these statistics AND having heard that there are alternative options available?
🤔 The next time you need household paint would you consider using environmentally-sound Loop Premium Recycled Paint?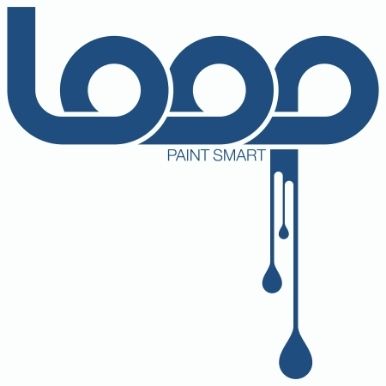 Sustainable LGBTQ owned Businesses to support! Learn about the connection between this community & their inclusion in the environmental movement.
Read the Full Story