39 Environmental Quotes For New Resolutions in 2023
It's that time of the year when we collectively reflect on what we hope to see in the new year ahead. Even if you're reading this well into the new year, each day provides a new opportunity to start or resume your green goals. We've put together a collection of some of our favourite environmental quotes to keep you inspired. 
quotes about climate change
Be The Change You Wish To See In The World!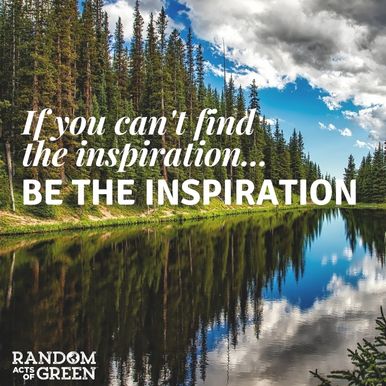 "The Earth is what we all have in common." —Wendell Berry


"We are on Earth to take care of life. We are on Earth to take care of each other." — Xiye Bastida

"All we have to do is to wake up and change." —Greta Thunberg
"Preserve and cherish the pale blue dot, the only home we've ever known." —Carl Sagan

"We cannot solve our problems with the same thinking we used when we created them." ~ Albert Einstein 

"Those who have the privilege to know have the duty to act." ~ Albert Einstein 

"If you want to become an instrument of change, gather people in your community and host a regular conversation. The only way to succeed is to connect people, share inspiration and support one another." ~ Deepak Chopra 

"A year from now you will wish you had started today." ~ Karen Lamb 

"Start where you are. Use what you have. Do what you can." ~ Arthur Ashe 

"Action is the antidote to despair." ~ Edward Abbey 

"You cannot get through a single day without having an impact on the world around you. What you do makes a difference and you have to decide what kind of a difference you want to make." ~ Jane Goodall 

 "We are the first generation to feel the impact of climate change and the last generation that can do something about it." ~ Barack Obama

"Adults keep saying we owe it to the young people to give them hope. But I don't want your hope, I don't want you to be hopeful. I want you to panic, I want you to feel the fear I feel every day. And then I want you to act, I want you to act as if you would in a crisis. I want you to act as if the house was on fire, because it is." ~ Greta Thunberg

"Because, underneath all of this is the real truth we have been avoiding: climate change isn't an "issue" to add to the list of things to worry about, next to health care and taxes. It is a civilizational wake-up call. A powerful message—spoken in the language of fires, floods, droughts, and extinctions—telling us that we need an entirely new economic model and a new way of sharing this planet. Telling us that we need to evolve." ~ Naomi Klein 

"Every time you spend money you're casting a vote for the kind of world you want." ~ Anna Lappe 

"Those who contemplate the beauty of the earth find reserves of strength that will endure as life lasts." ~ Rachel Carson 

"To plant a garden is to believe in tomorrow." ~ Audrey Hepburn 

"The best time to plant a tree is 20 years ago. The second best time is now." ~ Chinese proverb

"Nature is not a place to visit. It is home." ~ Gary Snyder 

"When we destroy something created by man we call it vandalism, but when we destroy something created by nature we call it progress." ~ Ed Begley Jnr
Enough with the doom and gloom, Random Acts of Green is here to provide Hope and Action!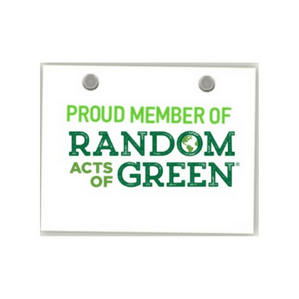 Luckily, there are actions we can all take to help combat these issues.
By joining the Random Acts of Green sustainability alliance, you can take part in collective climate action.
Because together -we are stronger.

Whether you are going full vegan or starting to eat less meat, our guide to veganuary will help you go plant-based in 2023.
Read the Full Story

Get equipped to make 2023 waste-free with our curated list of 13 best zero waste products. Prepare to maintain green resolutions!
Read the Full Story