Congratulations to Bayfield, Ontario for becoming a Plastic-Free Community!
Bayfield sits on the edges of Lake Huron, Ontario, has a population of 1,112 people, and is a community of Bluewater.
Historically, the little town has been known for making BIG environmental changes, like becoming a plastic-free community.
S
pearheading new green initiatives comes easily for this town!
The area has already been designated a "Blue Community", a project of the Council of Canadians, and have made massive strides to do away with plastic water bottles and install refillable stations.
Through the Friends of Blue Bayfield Association, 2500 refillable bottles have been distributed and with the help of sponsors, 5 refill stations can be found in the village and over 30,000 refills have been undertaken at these sites! 
They even have "Blue Betty", an adult tricycle, that can be used to make freshwater available!
One man, Ray Letheren, a retired teacher from Toronto, has been involved heavily with these environmental movements – and has over 30 years of experience promoting "green".

For instance, back in the 1990's he was engaged in the Pesticide-Free Ontario movement and worked hard for a number of years.

People were leaving Lake Huron with itchy skin and dogs had to be shaved because of the atrocious amounts of e-coli and nitrate in the water.
Upon learning about the role pesticides played in these health issues, he rounded up many initiatives to go "Pesticide Free".
In 2018, his passions moved to eliminating single-use plastics.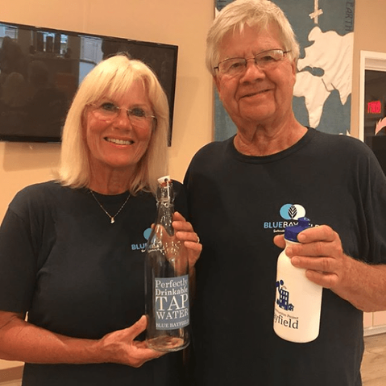 Plastic Pollution In The Great Lakes
Did you know that recent studies of the Great Lakes indicate that there are more than twice the pieces of plastics per square km in the Great Lakes than in the oceans???
The ocean has 220,000 pieces of plastic per square km on the surface – and the Great Lakes have 450,000 per square km on the surface…

This is a SCARY thought….

But seeing the trend toward plastic-free communities, Letheren undertook his newest project yet: to make the small community of Bayfield a PLASTIC FREE COMMUNITY (PFC).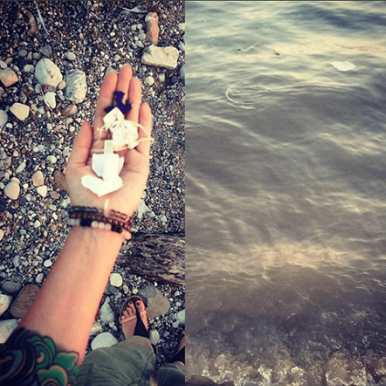 How To Become A Plastic Free Community:
The U.K. environmental organization, Surfers Against Sewage, has a plastic-free community initiative with over 859 communities and counting with the designation. 
In order to be recognized as  a Plastic Free Community by the  you must meet the 5 pillars below:
1.  Governance – A formal resolution from the council or governing body committing to plastic-free alternatives and plastic-free initiatives within the constituency.
2.  Engage businesses – Have at least three single-use
plastic items removed
from local businesses and replaced with sustainable alternatives.
3.  Alliances – Engage with other community groups to ensure widespread awareness and engagement. 
4.   Rallies – At least two local community events arranged and open for all to attend to raise awareness. 
5. Steering Committee – Local group of stakeholders (must include a council
representative and a flagship business employee) to meet at least twice per year to discuss the progress of Plastic Free Communities locally; agreeing and
setting direction, meeting objectives, and completing the application for official Plastic Free Community status.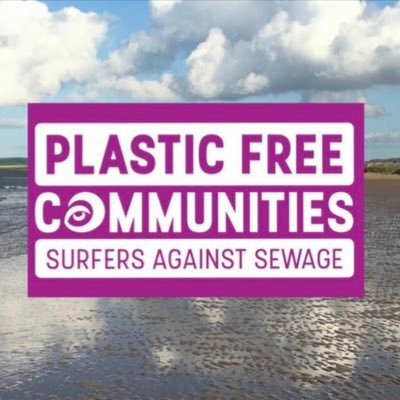 Are you interested in making your community Plastic-Free?
Congratulations to Blue Bayfield –the ONLY North American Plastic Free Community so far!

This Plastic Free Community movement has inspired 80% of Bayfield eateries to commit to eliminate ALL single-use plastics and polysterene – and this is just the beginning!
We asked Ray Letheren: how can we keep people motivated and not lose hope in our fight against climate change and for healthy water & environment?
He said we need to take things in chewable bits with small and manageable steps and to surround yourself with people who care and are committed!

We are proud to have Ray Letheren as an Individual Member of our Community. 

Learn more about becoming a member here.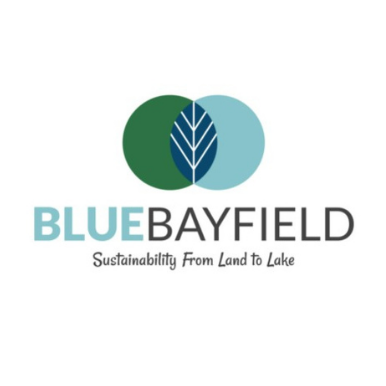 Get ready for green learning with our unique eco-friendly school supplies checklist for back to school season.
Read the Full Story

Stay on track with your Green Goals with our list of 13 paw-some eco-friendly pet products to try this August.
Read the Full Story