14 Sustainable School Supplies & Words To The Wise To Get Ready For Green Learning
Schools can generate a lot of waste. That's why we've created an eco-friendly school supplies checklist to help you aim for an A+ grade from the planet. 
A recent study estimated that public high schools generate 16 kilograms of waste per student per week, and with approximately 5 million elementary and high school students in Canada, that's 80,000 tonnes of garbage a week! (Source: Waste Reduction Week Canada)


Before heading out to the stores, have a look at home to see what supplies you may already have. Teachers may also provide a school supplies list so you only buy what you need.  However, there are always one or two items you may not have at hand and in that case, you should aim to purchase sustainable school supplies. 


Read on for our list of eco-friendly school supplies you can equip yourself with to ace your sustainability scorecard!
Love Your Planet Lunch Bag
Check out The Very Hungry Caterpillar™ Classic Style Lunch Bag. 
This adorably stylish insulated lunch bag is thoughtfully designed by moms and tested by kids and teachers to ensure optimum functionality both at home and school. 

Its features include an easily wipeable, insulated interior with a mesh pocket and an interior name tag to write your child's name.  This lunch bag includes a detachable strap to wear over the shoulder.  PVC, Phthalate, Lead and BPA-Free.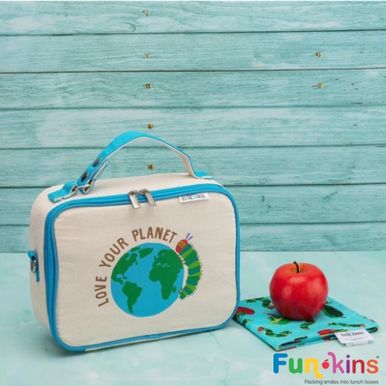 What's the issue with the tissue? 
Did you know that the average household uses 2 rolls of paper towels per week?
And most of those used paper towels go straight into our landfills.  Globally, discarded paper towels result in 254 million tons of trash every year.
Make the switch to cloth napkins that can be used at school.
These cotton wipes are handmade by Cheeks Ahoy in Peterborough, Ontario and available through our member Simply Natural Canada!
They are made of 100% cotton cloth and sold in sets of 10 or 30. Size 8×8.
Multi-Purpose Uses Include:
Runny noses (no more red noses!)
Bath-time
Toilet paper
Napkins, kids lunch boxes
Outdoor adventures
Removing make-up
…all while reducing waste and avoiding nasty chemicals and preservatives found in many commercial disposable wipes.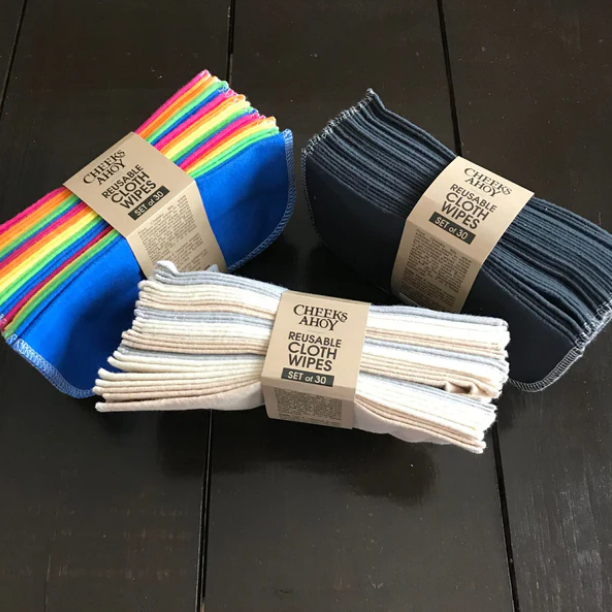 Bonus: if they get left in a pocket and thrown in the wash, they will just get clean – no more picking tiny pieces of shredded paper off of everything in the dryer!
Heavy cotton canvas lunch bags feature a rust-resistant magnetic closure and handle for easy carrying. Rolls up for convenient storage when not in use.
Pack your lunch in reusable snack bags and lunch bags. These grown-up versions are perfect for work or a picnic.
Rust-resistent magentic closure
Handle for easy carrying
REUSABLE SNACK BAG: Pack your lunch in reusable snack bags and lunch bags. These lunch bags for adults are perfect for work or a picnic. Spot clean
CANVAS LUNCH BAG: Heavy cotton canvas lunch bags feature a rust-resistant magnetic closure and handle for easy carrying. Rolls up for convenient storage when not in use
PLASTIC-FREE LUNCH: Use this 100% cotton lunch bag instead of plastic alternatives. Measures 8.5″ x 5″ x 9.5″ tall, it fits sandwich containers perfectly.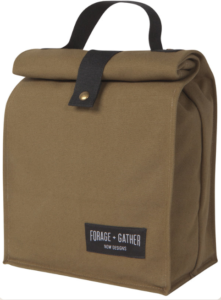 We all know early mornings and coffee pretty much go hand in hand whether it's to help you get through your morning lecture or to help you get everyone up and ready for school.
Club Coffee's revolutionary AromaPak™ sustainable coffee solutions combine sustainably certified coffee sourcing with unique manufacturing technologies to deliver fresh, great tasting coffee in today's most innovative recyclable and compostable** packaging. Available in:
PῧrPod100® compostable** single serve pods
Compostable** espresso capsules
Recyclable, paper-based packaging for ground and whole bean coffees
Club Coffee's Coffee pods are:

100% fully certified compostable** pods by Biodegradable Products Institute
Broken down in commercial composting in as little as 5 weeks
Developed with plant-based materials – you aren't drinking out of plastic
Proven by 3rd party academic research (York University) to be better than recyclable K-cups from environmental, economic, and technical perspectives
Designed conveniently: no need to take apart your pod before you put it in a green bin. It's designed to break down together.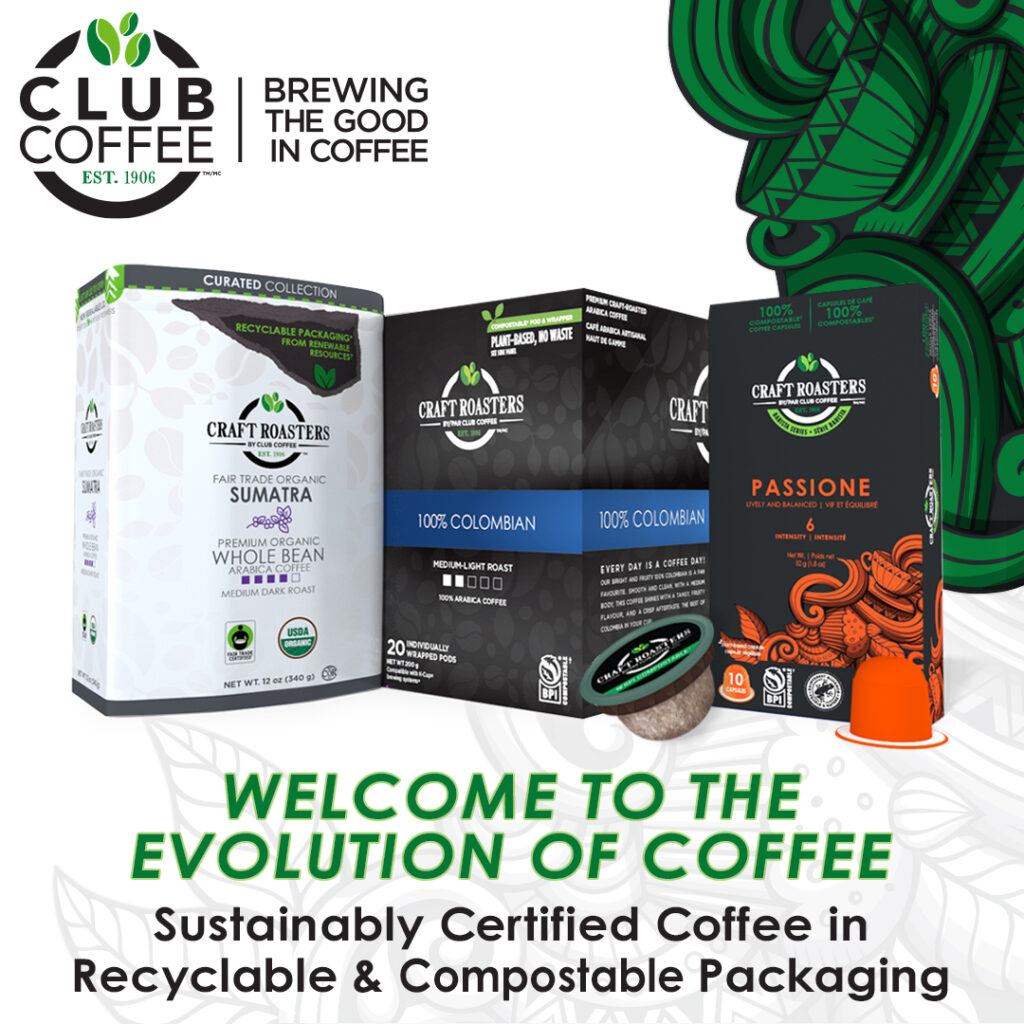 **Our coffee pods are certified compostable for processing in commercial facilities where accepted – check locally.

Litterless lunches are the way to get an A+ for eco-friendly school supplies. Food packaging accounts for most of the waste associated with school supplies. 

Our community member TWIG  offers a wide selection of reusable snack bags in a variety of fun designs for any age. You can machine or hand wash cold and low heat or hang to dry. 
Think of all the plastic bags you will prevent for an average of 196 days of school.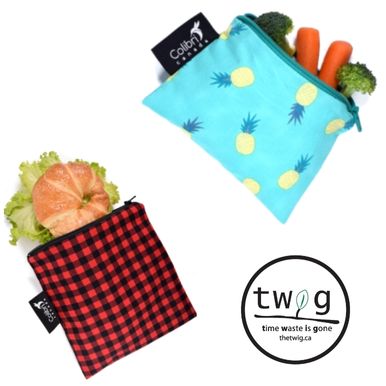 Did you know that 2 BILLION plastic, disposable razors end up in landfill every year? And that it takes a plastic razor around 1000 years to degrade?
Take a lesson from your grandparents and go back to 'old' school with a Safety Razor from Rockwell Razors.  This sustainability tool is a great example of buy one, use for life.
All you need are replacement blades and everything is stainless steel which is recyclable.  Get started with a Shave Kit which includes everything you need for a world-class shave.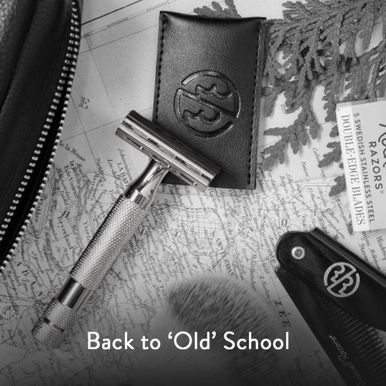 Reusable Bamboo Cutlery Lunch Set
For all those moments you need to eat when you're off to school, this handy little set is a great eco-friendly alternative to disposable and single-use plastic utensils. 
This set includes a bamboo fork, spoon, knife, straw and metal straw cleaner, in a natural linen cotton storage bag. 
🚯 Pop a set in your travel bag or the glove compartment of the car for those unforseen take-out times at the drive-thru! 
Dishwasher safe. However, hand washing is recommended to extend the product life of the natural wood.
Cutlery, straw and cotton bag are 100% compostable at end of life. 

Get them from our community member Elva's All Naturals.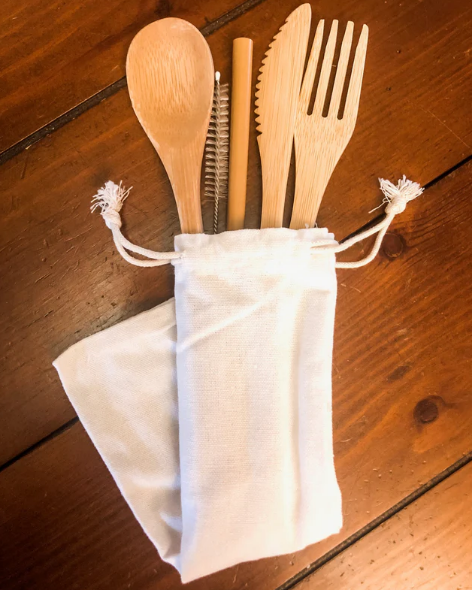 Airtight Leakproof Food Storage
For those seeking to be plastic-free consider a Stainless Steel Food Storage Container.
Stainless steel does not absorb bacteria or leach any chemicals. 
Stainless steel is non-staining and non-porous. Take that tomato sauce! No more staining.  
These round airtight food storage containers are available in many different sizes to suit your lifestyle.
Pro Tip from The Green Jar: You can also write on the container with a non-permanent marker. This helps to specify the contents, date and owner. 
As a bonus, every order at The Green Jar supports reforestation by planting a tree with Our Forest.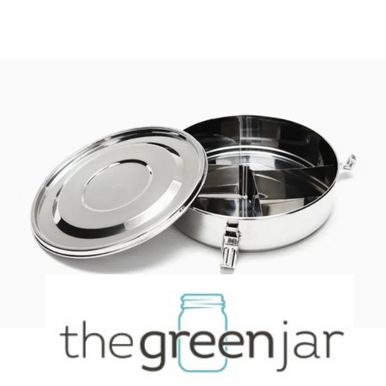 Snacks in Compostable Packaging
We understand that life can get busy, and that most people strive for convenience. However, convenience typically means plastic. Almost all the food that we buy is in plastic packaging, ending up being disposed of in our landfills or ecosystems. 
Nature Knows offers alternative options for you: healthy eating on-the-go with 100% plastic-free and compostable packaging. Their single-serve snacks, meal kits and family-size formats are all breathable and go right in your compost or green bin! No more plastic clamshells or trays that take hundreds of years to decompose. Nature Knows is committed to helping you eat well and reduce your plastic footprint with each fresh bite.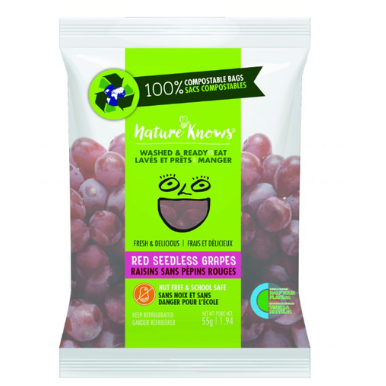 Did you know most crayons are made from petroleum? 
Your little one can make the world more colorful with this pack of 10 eco-friendly crayons. Eco-Crayons come in 10 colors: red, orange, yellow, dark green, light green, blue, purple, pink, brown, and black.
Eco-Crayons are made from all-natural ingredients: beeswax, carnauba wax, soy wax, and mineral pigments. They are a safe alternative to traditional crayons. Handmade in the USA.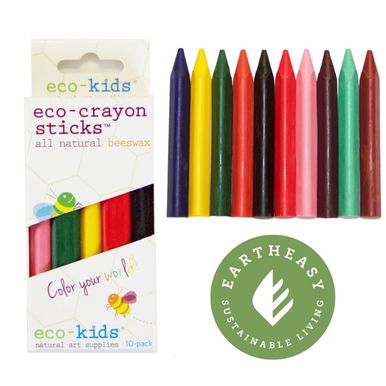 As the new school year begins, it is recommended to schedule an optometry appointment for optimal learning.
 According to the Ontario Government, 80% of classroom learning is visual.
 An annual comprehensive eye exam can identify vision problems and treatment options to help students reach their full potential.
Yes, you can keep this green by choosing a service provider that cares for the planet. Our member Peterborough Optometric is a great example of this.
⚡ They choose to be Bullfrog Power -ed to reduce their emissions footprint and support the growth of renewable energy in Canada.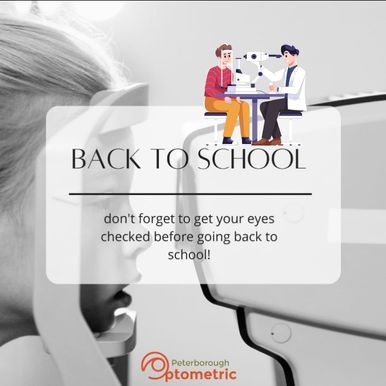 You can head back to school with confidence with a fresh haircut. Choosing a low-maintenance style can help you save time getting ready for those early mornings. 

Our member The Green Hair Spa located in Stratford, Ontario is a leading example of a sustainable salon.
They choose to be Bullfrog Power -ed to reduce their emissions footprint and support the growth of renewable energy in Canada.
The Green Hair Spa specializes in plant-based, ammonia-free hair colour and organic beauty products. They are members of Green Circle Salons dedicated to disposing of hair product waste in eco-conscious ways. 
They use reusable & degradable foils made from construction waste. 
Last but not least they have established relationships with local conservation areas and artisans to truly support the environment and the people in their community!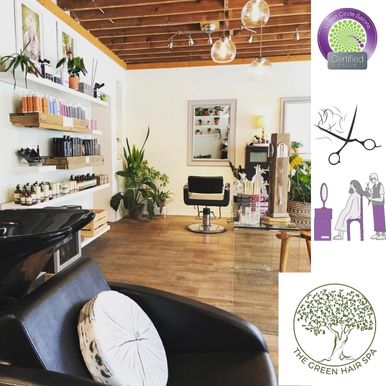 We hope you enjoyed reading about these eco-friendly school supplies and tips! Do you know others getting prepared for going back to school? Easily share this blog to your platforms with the buttons below!
Do you want to go Back-To-School?
The Canadian School of Natural Nutrition (CSNN) is the largest holistic nutrition school in Canada and has been Teaching the Medicine of the Future™ since 1994.
There are multiple provincially-licensed branch locations across Canada plus Distance Education.  CSNN is proud to offer flexible learning formats, including: Live Online, Hybrid, Classroom, and Self-Study Online.
The Eco-Nutrition course is part of the Natural Nutrition Program. The Natural Nutrition Diploma Program provides the fundamental tools needed for a lasting career in holistic nutrition. Graduates earn a professional designation and title upon successful completion of the program.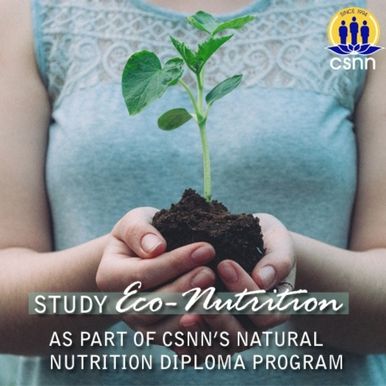 Camp Kawartha offers a variety of educational programs for elementary, secondary, and post-secondary students. They run through Fall, Winter and Spring with over 40 environmental education programs all linked to the Ontario curriculum. 

They also offer workshops on environmental education to student teachers from Trent's School of Professional Learning, and we provide hands-on workshops, lectures and seminars and day camps on sustainability to the general public.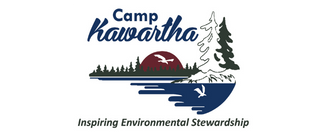 Get ready for green learning with our unique eco-friendly school supplies checklist for back to school season.
Read the Full Story

Stay on track with your Green Goals with our list of 13 paw-some eco-friendly pet products to try this August.
Read the Full Story