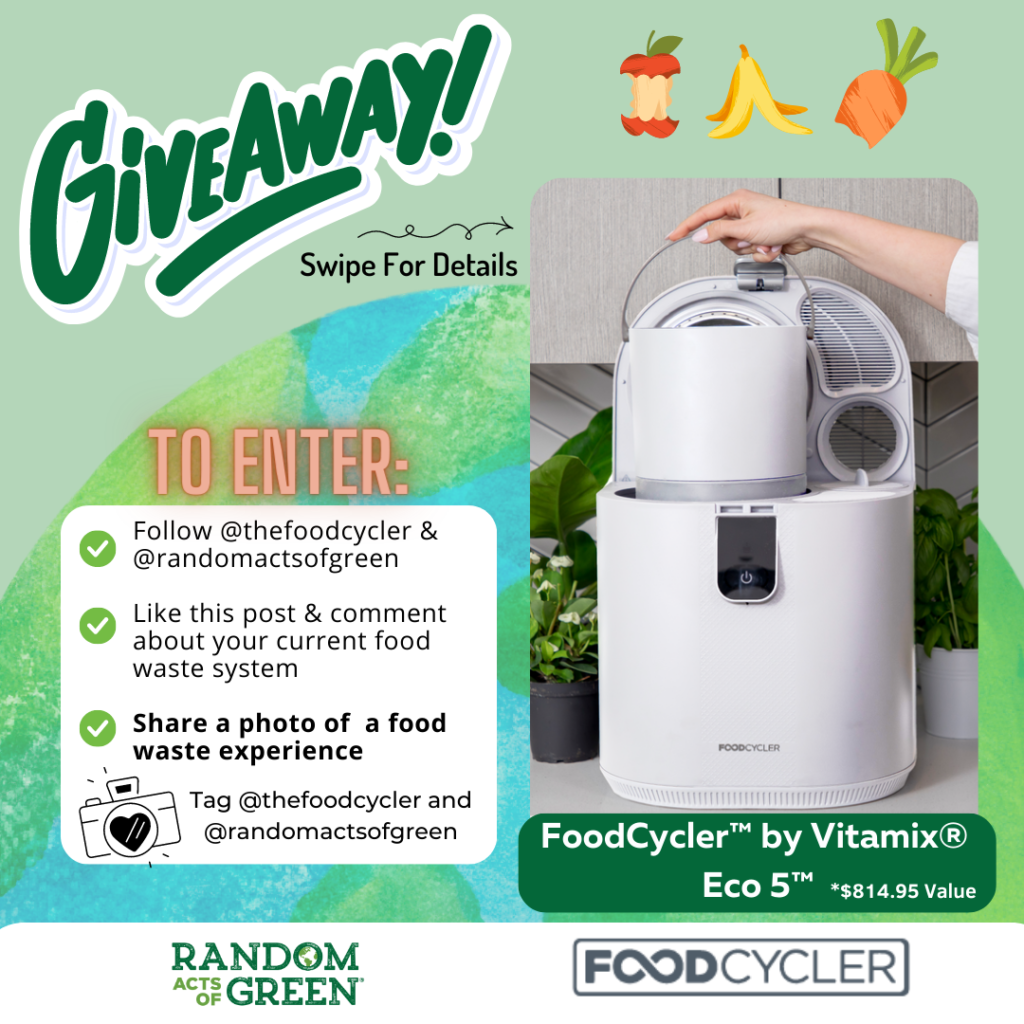 🎉 Giveaway Alert🎉 ⁠
1 lucky winner will receive a FoodCycler™ by Vitamix® Eco 5™ 
*Valued at $814.95
_ _ _ _ _ _ _ _ _ _ _ _ _
The Prize:
➡️ The FoodCycler is a convenient alternative to composting. It reduces food waste volume by 90%. The by-product can be used in gardens for soil enrichment.
_ _ _ _ _ _ _ _ _ _ _ _ _
𝐇𝐨𝐰 𝐓𝐨 𝐄𝐧𝐭𝐞𝐫:
-> Follow @thefoodcycler & @randomactsofgreen
💚 Like this post & comment about your current food waste system. [Ex. What's a common food scrap for you and where does it go?]
📷 Share a photo in a post or story of a food waste experience and tag both @randomactsofgreen and @thefoodcycler
" A FoodCycler would help me with …………"
———————-
Don't forget to tag someone who would LOVE to win this too!
We want to build connections and provide solutions for food waste.
🥕 Let's normalize a more thoughtful approach to where our food ends up! We all produce organic waste and we can all take action to reduce it. 🌎 Thank you to Food Cycle Science for offering this amazing food waste solution!
—————–
🎉 Giveaway ends at 11:59 EST on Tuesday May 23rd.⁠
🎉 A winner will be randomly selected from those who share a food waste experience post or story. They will be contacted to receive their prize via direct message from our official @randomactsofgreen account on May 26th.
FoodCycler Giveaway Rules
Open to residents of Canada and the United States
This giveaway is cross-posted on both Instagram and Facebook but there will be only 1 very lucky winner.
This contest is in no way sponsored, endorsed, administered by or associated with Meta.⁠ No purchase necessary.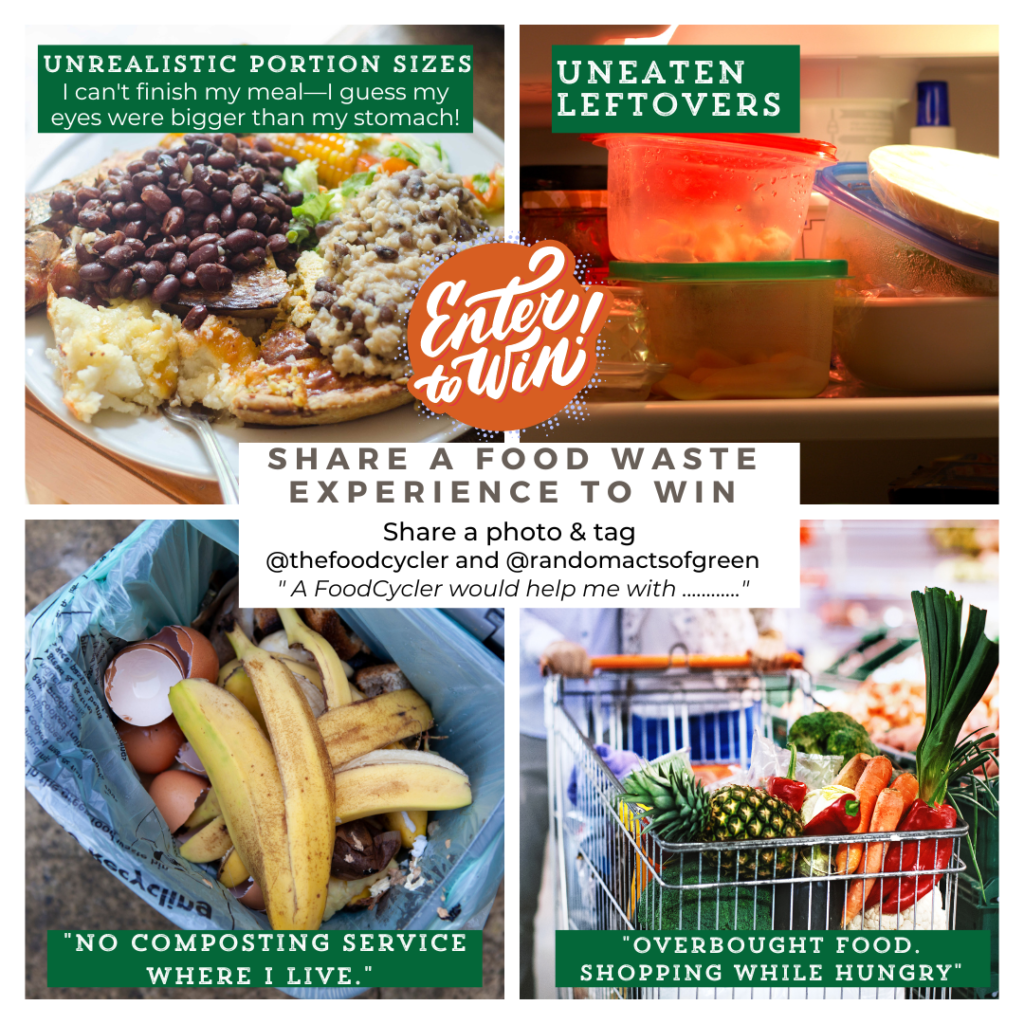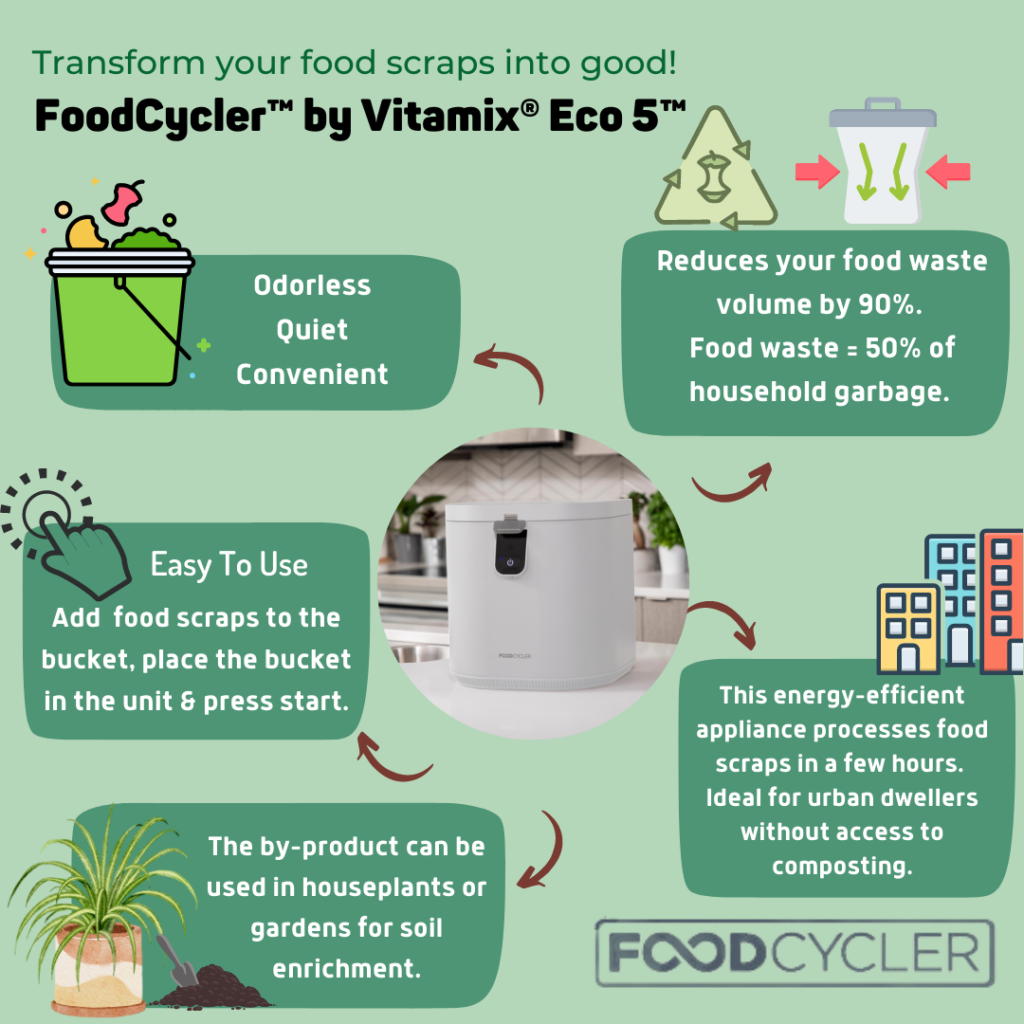 electric kitchen composter
indoor composting machine
vitamix foodcycler reviews