Food Waste Solutions from Farm-to-Table
Approximately 1/3 of all food is wasted, globally. And that statistic becomes even more staggering when you realize that around 828 million people go hungry. 
Some of this food loss happens on the consumer level, where food can thrown out due to lack of education surrounding best before dates, or buying more than what's needed. Other times it's at the retailer/supplier level, where food is thrown out because it is "ugly" or due to inadequate storage and transportation (Environment and Climate Change Canada, 2019).
Food waste is a huge environmental problem because;
It contributes 8% of global emissions. When food is thrown out, it sits in landfills and releases methane (25x more damaging than CO2), and contributes to climate change.
Landfilling food waste creates transportation emissions. Larger fleets of garbage trucks and increased fuel usage is required with increased trash amounts from households (Schreyer, 2019). 
Waste of resources such as water, energy, land usage that could be used elsewhere. For example, throwing away food wastes so much water that, if combined, it could provide all the world's household water needs (Let's Talk Science, 2019).
Not only is food waste a social and environmental disaster, it's also an economical problem. The average Canadian household wastes $1,766 every year on food that they don't consume. With the rising cost of food, both people and the planet simply cannot afford food waste.
We've put together a list of food waste solutions to help save the planet and your wallet. 
Composting is one of the easiest ways for individuals to reduce their carbon emissions, so why don't more people do it?
→Lack of accessibility, inconvenience and nasty smells are all factors in preventing people from composting.
Food Cycle Science recognized these barriers and came up with a perfect solution- an indoor food waste recycler.
The FoodCycler FC-30 is;
Convenient
Energy-efficient
Quiet
Odourless
It also couldn't be easier to use, just place the food scraps in the bucket, place the bucket in the unit and press start.
The FoodCycler reduces food waste volume by 90%. The by-product can be used in gardens for soil enrichment.
Food Cycle Science provides efficient, easy-to-use food waste solutions for homeowners, businesses and communities. Their vision is to change the way the world thinks about food waste by empowering the global community to sustainably recirculate their food waste.
The FoodCycler is a convenient alternative to composting, so there's no excuse for throwing out food scraps.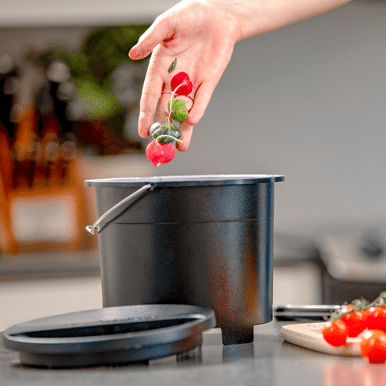 Don't throw out leftovers! Leftovers are one of the small pleasures in life, who doesn't love having food ready made?
Most people jump to plastic wrap to store their leftovers, because of it's convenience. However there's a more sustainable solution. Unlike plastic wrap, beeswax wraps are breathable so food stays fresher, for longer. Available through Simply Natural Canada, Oh Beehive Beeswax Food Wraps are made in Canada, and keep food fresh without using plastic. They're made with 100% Cotton, Ontario Beeswax, Jojoba Oil and Natural Pine Resin. They're super easy to use, the warmth of your palms helps to hold edges down. 
Long time members of Random Acts of Green, we are continually delighted to see what Simply Natural Canada accomplishes in their sustainable mission-by providing excellent quality eco-friendly products.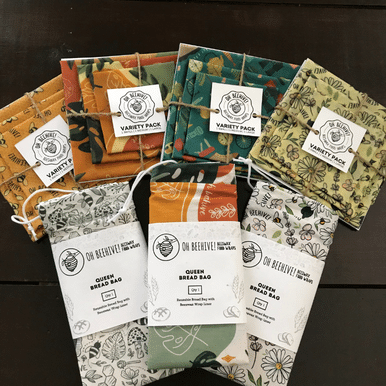 A family owned and run business, Diane Rogers (affectionately nicknamed Doo Doo) created and opened DooDoo's Bakery in 1998.
Doo Doo's Bakery is known for their fresh country baking and famous buttertarts ("Ontario's Best Buttertart"). Learn how their famous buttertarts got their start as leftover pie pastry in the video below. 
Doo Doo's has been saving their 32kg corn syrup buckets, and instead of throwing them to the LANDFILL, they are selling them for $3.00 each, with proceeds going toward Autism Ontario – Durham Region and Autism Ontario. 
A unique take for a food waste solution is Vodkow, a sustainable vodka. Invented by Dairy Distillery, they repurposed unused milk sugars from cows milk to create a delicious and sustainable spirit. 
Vodkow;
Reduces waste
Has a small carbon footprint
Uses less energy and water for production
Since Vodkow is made from milk permeate (a by-product of milk production), instead of grains or potatoes like traditional vodka, it reduces waste while saving food for human consumption.
It also has half of the carbon footprint of other vodkas due to it's sustainable ingredients, efficient production and lighter packaging. All of these advantages made it possible for Dairy Distillery to purchase offsets to make every bottle of Vodkow carbon neutral. 
Keep up the a-moo-zing work Dairy Distillery!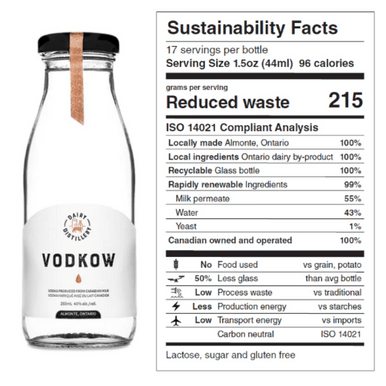 Restaurants that opt to serve meals made from fresh local ingredients help minimize food waste losses that occur during long-haul transportation. 
Tomasso's Italian Grille have been FeastOntario certified since 2015. This means that they are committed to sourcing and celebrating Ontario grown food & drink.
Here at RAOG we celebrate actions big and small. Take another example from The Kostsovos Family who use up extra pizza dough to replace those wasteful plastic tables that protect pizza during delivery. 
Thank you to Tomasso's Italian Grille for being longtime supporters of Random Act of Green.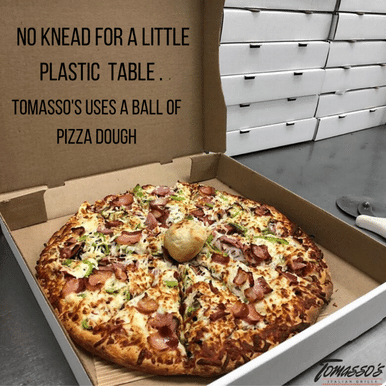 At The Grocery Outlet they specialize in offering familiar brand name groceries at low prices. 
Many customers inquire where the product comes from and why they are able to sell it at low prices.
Most retailers won't sell products for reasons such as;
Products deemed "IMPERFECT" due to cosmetic imperfections
Excess of supply
Packaging changes or promotional material that is no longer current
Discontinued products
The Grocery Outlet recognized the food waste problem with retailers, and decided to combat that issue by carrying these such products, and by doing so are able to keep costs low, saving the consumer money.  
They also encourage customers to bring reusable grocery bags, and offer boxes as an alternative. 
They've been tackling food waste since 1998, helping the planet and saving you money for over 20 years.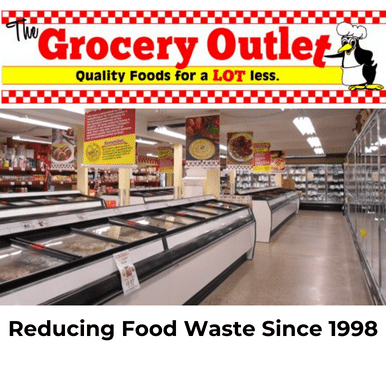 With International Day of Awareness of Food Loss and Waste on September 29th, we hope these food waste solutions inspire you to take action and get creative to reduce your food waste. See even more food waste solutions here!
We hope you enjoyed reading about these food waste solutions! Would your community enjoy this read? Easily share this blog to your platforms with the buttons below!

Whether you are going full vegan or starting to eat less meat, our guide to veganuary will help you go plant-based in 2023.
Read the Full Story

Get equipped to make 2023 waste-free with our curated list of 13 best zero waste products. Prepare to maintain green resolutions!
Read the Full Story