Survivor Filter's mission is simple, to provide people with access to clean water in any environment when they need it most. More than just selling water filters, our goal is to educate and provide support for those looking for the right tools to enhance their outdoor activities, and adventures and protect themselves and their families from water emergencies. Many people around the world don't have access to clean and safe drinking water and water filtration is one of the best solutions to water wastage and environmental pollution.
At Survivor Filter, our customers have always been our top priority and we pride ourselves in taking care of every customer individually as we do not believe in the philosophy that every sale is a one and done. That is why, unlike our competitors, we encourage you to call us or message us with all questions, comments, and concerns. Even if you call us and are looking for a product that does not fit what we offer, we will guide you on what's out there to make the best decisions for yourself and your families.
Our water filter systems are designed to be cleaned and reused and replace the need for single-use water bottles, saving money and water wastage. Whether at home, on the go, or abroad, we have a solution to fit any scenario our customer's needs. As of 2020, Survivor Filter has committed to manufacturing all new product lines in North America to help onshore and support local jobs.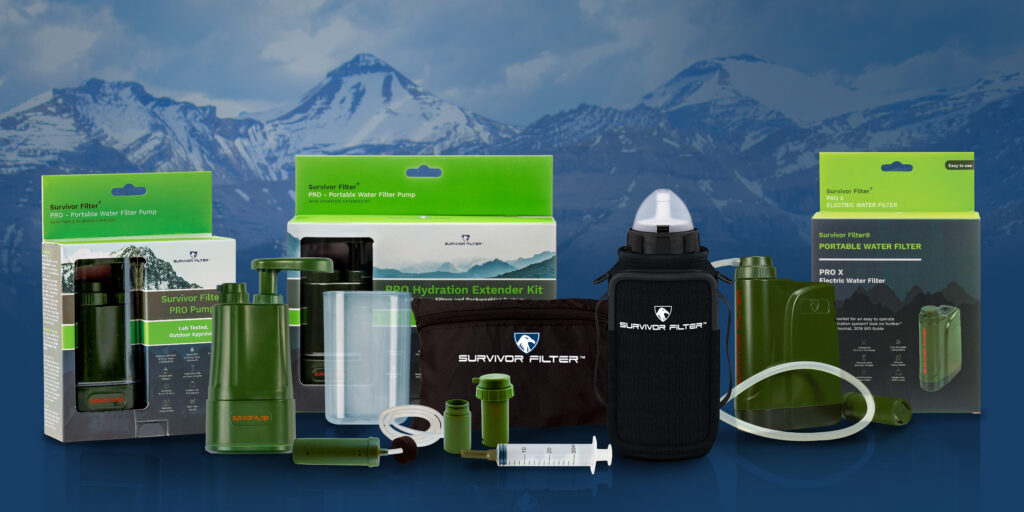 We're thrilled to have Survivor Filter onboard as members of our Sustainability Alliance. Their commitment to the environment is overflowing and we can't wait to see where the company grows next.
Learn more about Survivor Filter and see more of their products at the link below!