Elva's All Naturals is a Canadian brand that makes all-natural household products, in refillable and sustainable packaging. Their mission is to support a greener, healthier planet by helping people to eliminate toxic chemicals and unnecessary waste from their homes.
After being saddened by growing piles of plastic and waste in our landfills and oceans, and the harmful effects of deadly chemicals in consumer products on both human and aquatic life, owners Kirsten and Ian started Elva's in 2019 to help bring about positive change, for people and the planet.
By creating products with natural ingredients sourced sustainably and from Canadian organic farms, and in sustainable packaging (such as in bulk home refill, refillable glass and metal), they are passionate about helping people reduce their carbon footprint, one household at a time.
Their mission is to make natural home and beauty products that support the wellness of both people and the planet, and the reduction of unnecessary waste. Making premium products that are innovative in their packaging and sustainability, their formulas do not compromise on quality. From home cleaning to soaps, body washes, shampoo, skincare and product refills, all of their products are made in Canada, cruelty-free and formulated to EU standards.
Elva's All Naturals' is proudly partnered with Random Acts of Green, Impact Zero (circular economy non-profit), and with Circulr in the GTA for taking back their product packaging for reuse. Their skincare and haircare products bear the CertClean certification for clean beauty. Endorsed and recommended by environmental journalist and advocate Candice Batista, they have been extensively featured on her eco living blog, The Eco Hub.
Says Elva's co-founder Kirsten: 
"Elva's All Naturals is our chance to show respect for the planet and its resources, and care for people on a larger scale. Natural ingredients and sustainable packaging matter, a lot. That's why our company tagline is: people. planet. pure."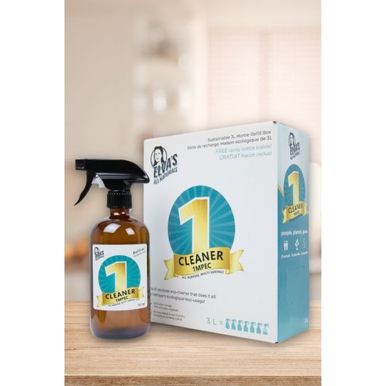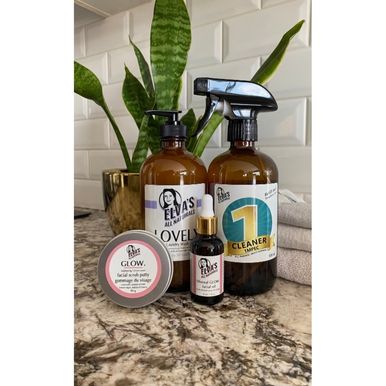 We're thrilled to have Elva's All Naturals onboard as members of our Sustainability Alliance. 
Learn more about them and connect further at their website below!