We're here to prove that seemingly small daily actions can all add up to make a BIG collective impact.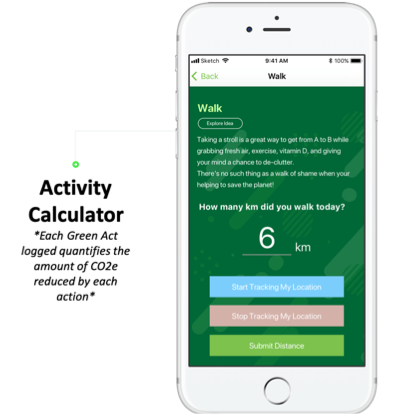 A 'Green Act' can be as small as changing day-to-day behaviour or as big as installing solar panels. All 'Green Acts' compound to big climate action if we all do it together. Each Green Act is quantified based on the amount of CO2e reduced by each action. The more Green Points you earn, the more you've helped our planet. 
Green Act Database — Learn new great Green Acts on our App
Choose from a number of Green Acts in our database to help you on your sustainability journey. Action areas include Transportation, Food, Waste, Water, Energy and more – with over 40+ loggable actions. From small acts, to a little bigger, to big – we're here to support you through all of them.

Log in your Green Acts and get Green Points in return.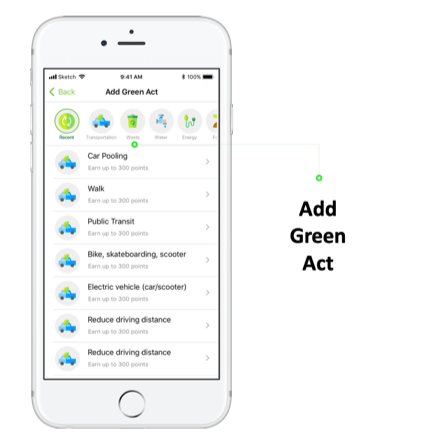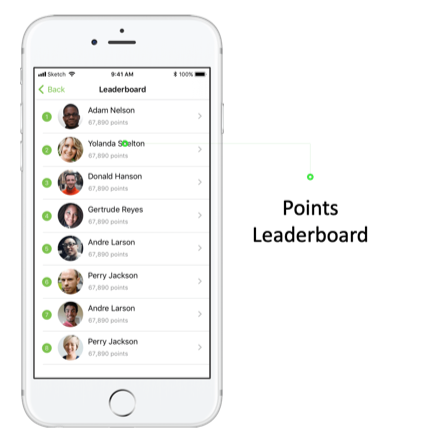 Leaderboard — Engage in eco-friendly competition
Let's be honest. We're all a little competitive.

With the Random Acts of Green app, you can access our leaderboard and check out the competition, see where you stand against family and friends, support, and motivate your community.
Green Store — Redeem Green Points at our store
All your favorite eco-businesses under one roof – and more! Discover new products and services that help you become even more sustainable.
Use your Green Points to get valuable discounts at our store.
Interested in getting featured as an eco-business at our store? Become a member and join the sustainability alliance.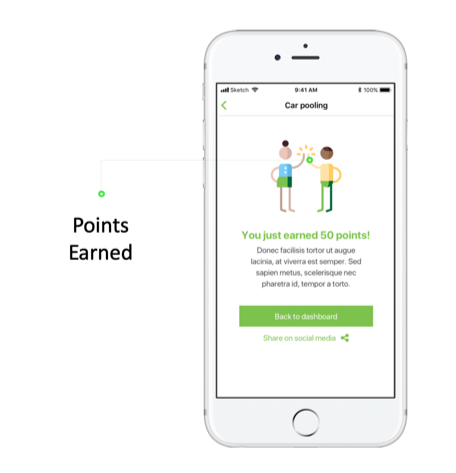 Random Acts of Green has built such an amazing community of people wanting to do good in the world, and we are proud to be a part of it."
I have thought of making a compost for some time but thanks to your app & Facebook page I was motivated to make that a reality."
Before I downloaded the app, I was always thinking, 'I am just 1 person how much can I actually change' but with this app, I can see just how much I can do!"
We have received customers, potential business partners, and incredible support networks already, and can't wait to see what else is to come."
We have loved being part of the community because it really feels more like a green family – that helps each other grow green businesses together."
Being part of the Random Acts of Green app rewards has created new customers! It's been a win-win for my business for sure!"
Engage Your Employees In Sustainability
Get a private group code for your company to activate and engage your team in sustainability.  Using our mobile app can be your solution for employee engagement and team-building activities for work. It is a gamified learning experience that can educate and empower your team to make real changes.
Create an app group code just for you and your closed community — and log in 'green acts.'
Engage your team, students, or community in a month-long app challenge.
Using friendly gamification, you can compete with each other by logging Green Acts to earn Green Points to help our planet.
You can even compete for a spot on the leaderboard!
 Measure your company's impact with a custom carbon report