Sustainable Gardening Practices For The Green Gardener
When we talk about 'being green' or being 'environmentally friendly,' most of us would consider the act of gardening itself a form of eco-activism: you're tending to a green space, bringing plant-life into the world, and creating homes for insects and critters.
However, like everything else you do, there are always choices you can make along the way to make your actions more eco-friendly. Here are some benefits of implementing sustainable  gardening practices into your hobby. 
Reduces Carbon Footprint: Eco-friendly gardening techniques help reduce your carbon footprint by reducing the amount of energy and resources needed to maintain your garden.

Reduces Water Usage: Eco-friendly gardening techniques like using drought-tolerant plants and collecting rainwater can help reduce the amount of water needed to maintain your garden.

Protects Soil Health: Eco-friendly gardening practices like composting and mulching help protect the health of your soil by adding nutrients and improving its structure.

Promotes Biodiversity: Eco-friendly gardening techniques like planting native species and creating habitats for wildlife can help promote biodiversity in your garden.

Improves Air Quality: Plants absorb carbon dioxide and release oxygen, improving the air quality around your garden.

Saves Money: Eco-friendly gardening practices can help you save money on water bills, energy bills, and fertilizers.

Enhances Beauty: Eco-friendly gardening practices can create a beautiful and sustainable garden that you can enjoy year-round.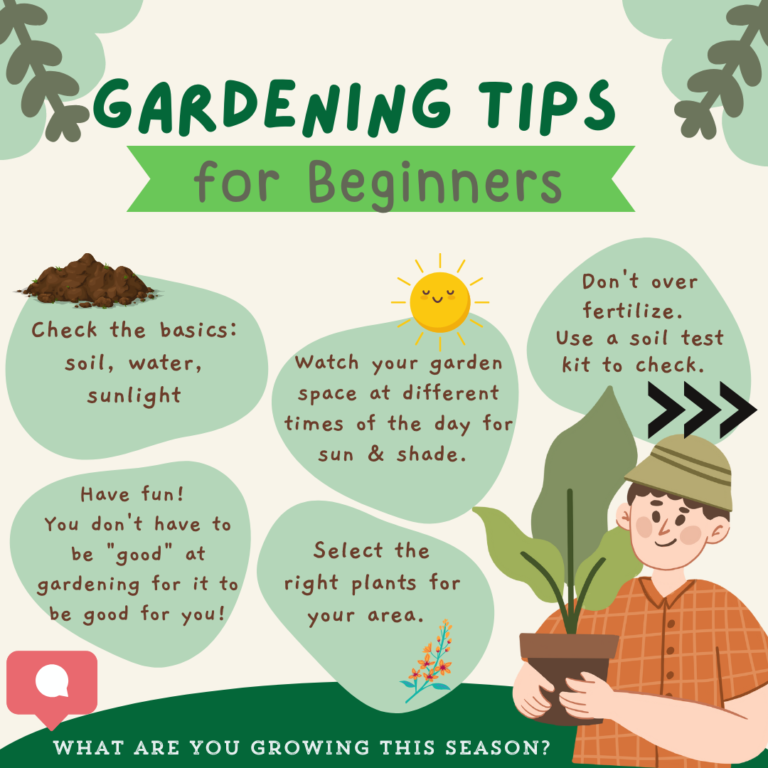 Together, we can explore different eco-friendly tools and techniques you can use to make your green spaces even more eco-friendly. 
Overall, sustainable gardening practices benefit not only the environment but also your health and wallet.
Did you know that rain barrels can help save over 1000 gallons of water?
That's equivalent to almost 13 bathtubs full of water!
An eco-friendly garden should have a water collection system to harness natural resources and use less of your municipally supplied water. 
Rainwater does not contain chlorine, lime, or calcium. Compared to tap water, rainwater is more beneficial to plant life and can positively change the overall look and health of your garden.

Collecting water in your rain barrel slows it down from rushing into your local waterways. They help decrease storm runoff and the level of pollution going into local watersheds.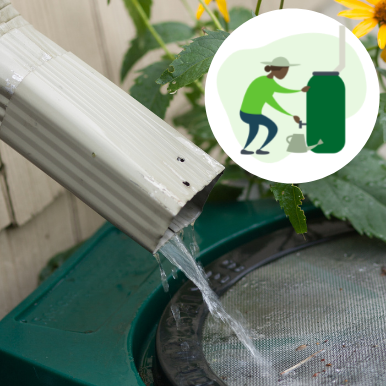 Irrigatia Solar Automatic Watering System
The key to an effective rainwater collection system – is to make sure you are actually using collected water and efficiently. Set yourself up for success with an automatic watering system that is easy, effective and off the grid. 
Driven by a solar pump, this kit lets you automate the distribution of water from a rain barrel without the need for an electrical outlet or a water timer.
Irrigatia Solar Automatic Watering Systems
 have weather-responsive SMART irrigation controllers that uniquely use solar power to detect the weather and alter watering according to the conditions and the season – providing plants with precise irrigation – to help them thrive.
They are easy to install and set up, and once in, they will water automatically with minimal supervision. The L Series SOL-C24 is ideal for small to medium gardens or allotments – and can be used for pots, raised beds, hanging baskets, vegetables and greenhouses.
Unlike conventional timer systems, by watering little and often, the soil stays moist and water does not run off, saving you water. A 200 litre water barrel typically lasts 1 week to 10 days.
Another huge benefit: No mains, wires, or hosepipes needed nor heavy watering cans to lug water around the garden.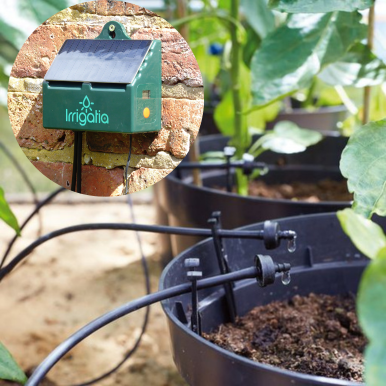 Features & Benefits:
The more sun, the more it waters – waters every 3 hrs
Saves plants from drought and waters when away on holiday
Automatic watering for up to 10 large hanging baskets or 24 x 20 litre pots
Drip waters up to 5m above the water source
Uses up to 90% less water than a hose
Without healthy soil, it's challenging to have a successful garden. Different soils have different nutrient profiles. Your soil may be lacking in nutrients needed to grow certain types of plants. Your soil may have been nutrient-rich in the past but the reserves have been depleted after last season's harvest. 
Use a soil test kit to assess soil pH and plant available levels of 14 nutrients including N-P-K (Nitrogen, Phosphorus and Potassium). By testing your soil, you determine its exact condition so you can fertilize it more effectively and economically. Soil should be tested periodically throughout the growing season.
Soil Savvy is a professional-grade soil test kit that provides an easy-to-understand fertilizer recommendation for both organic and synthetic nutrient products. A truly sustainable approach to fertilizer management. 
Soil Savvy determines what nutrients are needed by your plants and eliminates over-application of the nutrients you don't need. Soil Savvy generates precise fertilizer recommendations in an easy-to-read format, tailored to each gardener's soil.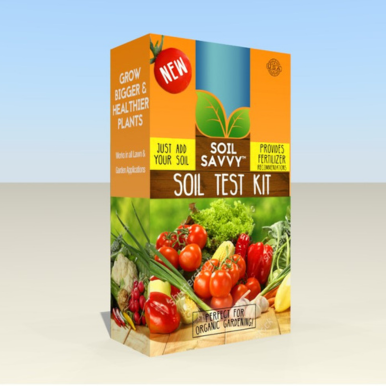 A raised garden bed is a great way to add extra greenery to an area that is difficult to grow in. Helping to bring your plants above ground level makes garden tending easier to manage.  
Eartheasy's Natural Cedar Raised Bed is sealed with a non-toxic stain that will preserve the lifespan of the wood and is safe for food gardening.
Raised beds help provide added ecological benefits including: 
Water conservation: Since raised beds are built above the ground, this can allow for better drainage and water retention. This means you can use less water overall, and you'll be less likely to overwater your plants.
Carbon sequestration: Plants absorb carbon dioxide from the air as they grow, and by growing a variety of plants in your raised garden bed, you can help sequester carbon in the soil.
Habitat creation: Raised garden beds can provide a habitat for birds, bees, butterflies, and other pollinators, helping to support biodiversity in your area.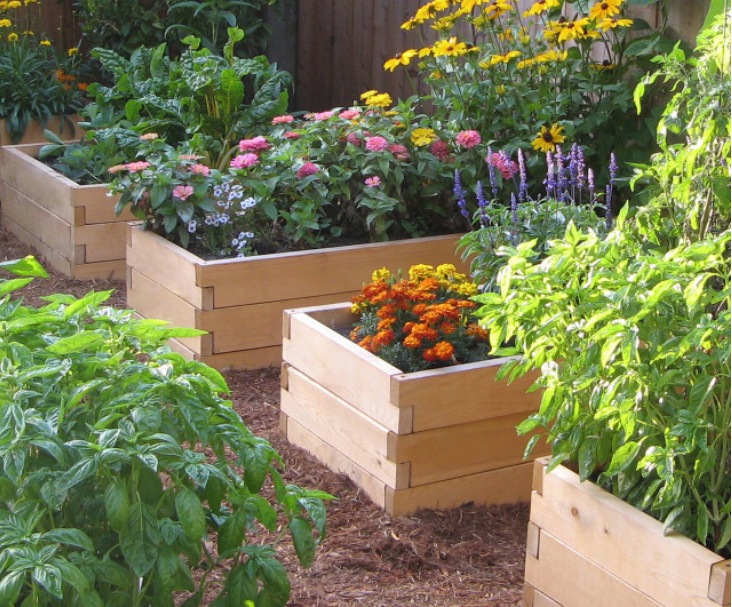 Made in the USA from Oregon grown cedar, these raised beds are sturdy and easy to assemble. Each raised bed is coated with a non-toxic waterproof sealant, which extends the natural lifespan of the wood.
The corners are half-lapped and secured with rust-proof steel rods, which keep the corners from working loose. It's easy to stack the boards to build raised beds in many different heights.
Features & Benefits:
Assemble in minutes, no tools required, disassemble just as easily
Superior strength stainless steel corner pin construction
Wood is protected with a non-toxic waterproof sealant
Made from kiln-dried cedar
Grow Food Indoors With A Vertical Garden
Just Vertical's indoor hydroponic growing systems will 'Liven Up' indoor spaces by growing fresh edible plants all year round!
 This is a state-of-the-art indoor garden that blends furniture design with sustainable plant science. The EVE can grow 12 plants at once.
𝐆𝐫𝐨𝐰𝐢𝐧𝐠 𝐘𝐨𝐮𝐫 𝐎𝐰𝐧 𝐅𝐨𝐨𝐝 𝐈𝐧𝐝𝐨𝐨𝐫𝐬 𝐂𝐚𝐧 𝐇𝐞𝐥𝐩 𝐓𝐡𝐞 𝐏𝐥𝐚𝐧𝐞𝐭
– Here's How:
 Save 95% of water compared to traditional agriculture to grow your food

 Eliminate carbon emissions required to transport food. Every. Single. One.

 Eliminate food waste by picking straight from your unit.

 Eat nutrient-rich food every day.

 Grow without pesticides.

 Utilize limited urban space for growing food
Would you try growing food indoors at home?
Sustainable Gardening Supports Local Biodiversity
Support local biodiversity with a pollinator garden.  These pollinators can help improve your garden yield.

Here are some tips when considering a pollinator garden:
Use a variety of native flower shapes to attract different types of pollinators
Use a mix of plants that flower at different times of the season
Leave the leaves and  plant stems to stand over winter to provide shelter for insects and added food for birds
Add bird baths, bee houses and bat hotels to keep insects and birds returning to your garden each year
Avoid using pesticides and herbicides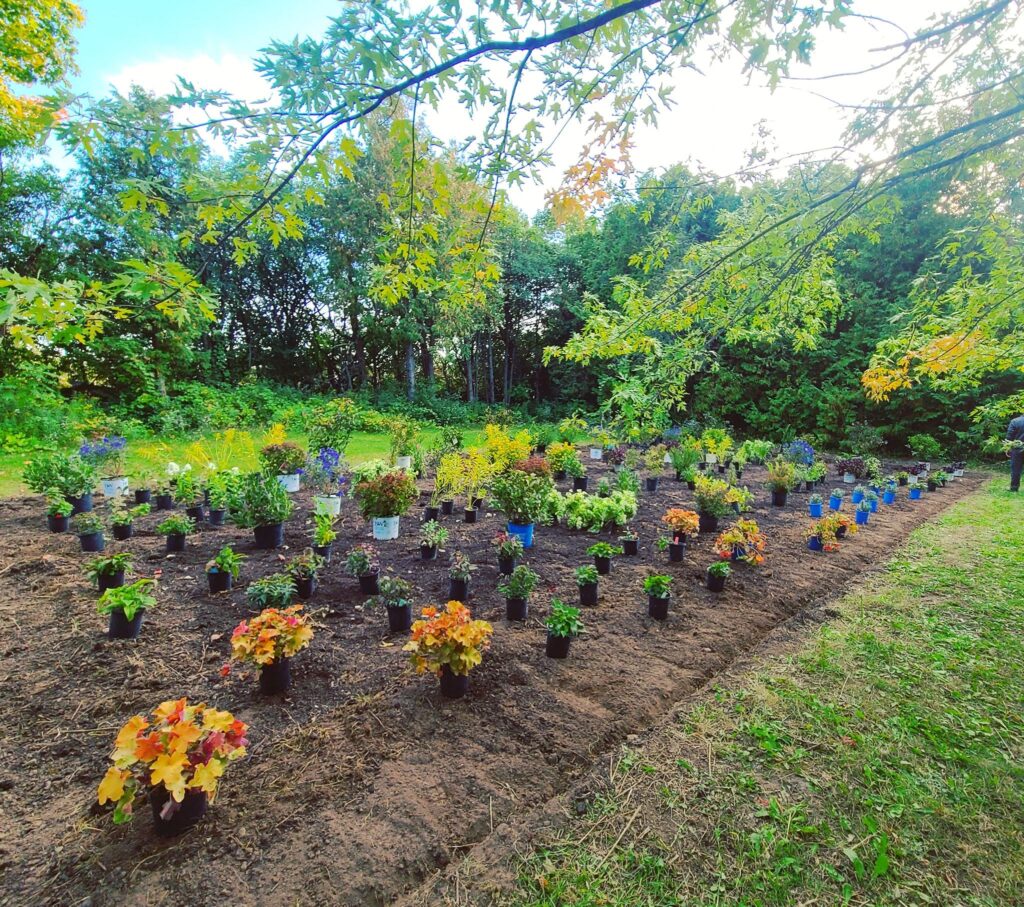 "
A gorgeous 1000 sq ft Butterfly Garden designed, installed, and ready to welcome our pollinator friends next year!
Coneflower, bee balm, phlox, lavender, cinquefoil, spirea, butterfly bushes and more!"
Organic Gardening For Optimal Nutrition
If this post has inspired you to learn more about sustainable food systems, check out the Eco-Nutrition Course at the Canadian School of Natural Nutrition. 
This course provides insight into the negative effects of our current profit-driven, corporate, industrial system of food production and understand the links between corporate industrial agriculture, traditional mixed farming, the microbiome of the soil, and human health.
Students also learn the impact of having a carbon footprint and how Regenerative Agriculture can reduce this footprint.
This course also discusses food security, impact of the reduction of the honeybee, GMOs and sustainability with our food chain when feeding the world's population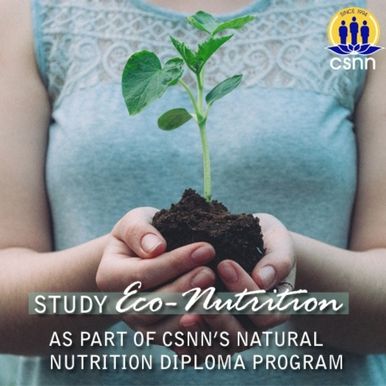 We hope you enjoyed reading about these sustainable gardening tools and techniques!
Invite others on your green journey by talking about it! Easily share this blog to your platforms with the buttons below!

Sustainable LGBTQ owned Businesses to support! Learn about the connection between this community & their inclusion in the environmental movement.
Read the Full Story

Our eco-friendly camping gear checklist will get you ready for your next adventure. Leave no trace & enjoy the land with low impact.
Read the Full Story