Pride Month, the 2SLGBTQ+ Community, and Environmentalism
Random Acts of Green is committed to using our platform to help amplify the voices and the work being done by grassroots organizations to confront injustice.
Learn more about our Diversity & Inclusion Initiatives here. 
"When LGBT rights and environmentalism are taken seriously, the world will be a much better place for it," Konrad Juengling
This year marks 52 years of celebrating Pride Month and the LGBTQ+ community around the world. Over the years the community has grown in both socio-economic status and is extraordinarily diverse in culture and race. This brings leadership from this vast community and experience that is crucial for the environmental movement!
We put together this great list of 5 things you should know about Pride Month, the LGBTQ+ community, and the Environmental Movement. 
The History of Pride Month
PRIDE MONTH started after the Stonewall Riots occurred in June of 1969.  This riot was in response to ongoing discriminatory laws, social treatment, and police brutality against the LGBTQ+ community.
Marsha P. Johnson, a black trans woman, fought for Trans and Gay rights along with many others in the community. This movement was led by Black and Latinx trans and gender non-conforming individuals. 
We invite you to continue to deepen your knowledge of the history and current exploration of the issues surrounding this community.
Since those faithful nights of rioting, PRIDE has grown into a community celebration of inclusiveness, and awareness to bring equality to all. 
Konrad Juengling, an LGBTQ+ rights and political activist says, "LGBT people have been forced to examine their lives and priorities from an early age," explains Konrad, "unlike heterosexuals, LGBT people
often struggle with acceptance from others and have to make hard decisions about revealing their identities and values. I think examining one's ethics and morals makes one more apt to being an environmentalist and caring about the Earth."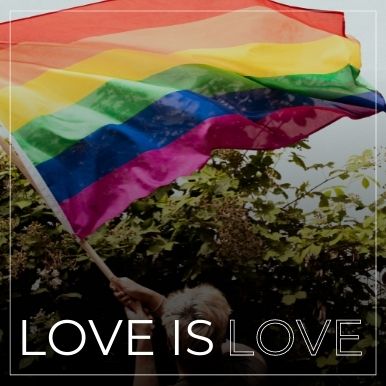 According to Eric Swank of Arizona State University, a 2018 study showed that "members of the LGBTQ+ community are twice more likely to join in environmental movements…being more aware and less accepting of inequalities."
The LGBTQ+ population is more at risk to environmental challenges because similar to other marginalized groups, they face social, economic, and health inequities.
"The resilience of LGBTQ+ populations can also be affected as they are less likely to be able to access necessary resources, aid, and health care due to structural policies."
Studies have found that people who identify as LGBTQ+ are impacted by poor air quality, with air-quality-related cancer rates at 12.3% higher and respiratory risks from exposure to hazardous air pollutants at 23.8% greater than that of heterosexuals.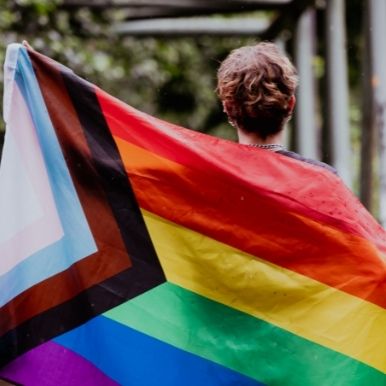 2SLGBTQ+ Environmental Organizations
Out For Sustainability provides a platform for co-creating climate resilience and environmental justice by and for LGBTQIA+ communities. They do this through advocacy, training, fundraising, and relationship-building.

2SLGBTQ+ Environmentalism: Further Resources
Is your environmentalism intersectional?
If you are an environmentalist who has not engaged in the struggle for social justice – start now. Take action to listen to the perspectives of marginalized groups including Black, Indigenous, and People of Colour (BIPOC) in the climate action sphere.

Learn more about the barriers faced within the environmental movement and how other social justice movements intersect with the climate crisis. 
Share this article in your spheres of influence to amplify marginalized voices and help others diversify their climate action.


Sustainable LGBTQ owned Businesses to support! Learn about the connection between this community & their inclusion in the environmental movement.
Read the Full Story