Packing your own lunch can help you maintain a healthy diet (and resist the lure of the cafeteria's fries), helps to avoid purchasing items with plastic packaging (plastic wrapped sanwhiches, chip bags, etc.), and gives you an opportunity to treat yourself, by packing your favourite snacks to enjoy throughout the day. It's like Christmas, but with food!
Here are 17 easy, fast lunch items you could whip up this fall and bury in your backpack to devour later on. Take these deviliciously delicious treats with you to school, to work, on a hike, or wherever it is you go during the day!
2. Collard nori rolls with a creamy miso tahini dressing:
3. Pasta salad with a balsamic vinaigrette:
5. Quick sweet potato risotto:
6. Sweet potato pesto pasta salad:
9. Vegan chickpea 'tuna' sandwhich:
10. Power veggie edamame quinoa summer rolls:
11. Roasted tofu and kale pasta salad:
12. Mexican rice with black beans:
13. Jack skellington mounds cups: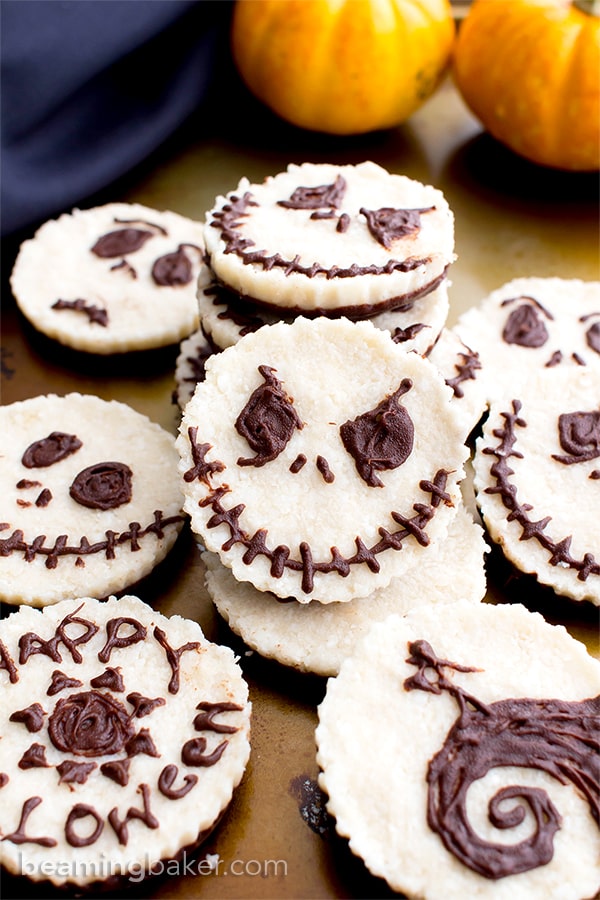 14. Mummy Cupcakes:
16. Chocolate mousse graveyard:
17. Peanut Butter Apple Lanterns:
Hope you enjoy these terrifyingly tasty treats!
Let us know if you make a coffin lunch by posting a photo on Facebook or Instagram with the hashtag: #HallowGreen