13 Best Zero-Waste Products To Try For A Waste-Free 2023
Did you make a green resolution this year?
We want to help YOU take action.
Start by implementing some small changes to your purchasing habits this year. Simple switches here-and-there can make all the difference. By purchasing reusable and recyclable products, and less plastic "single-use" products, together we aim to reduce the amount of non-recyclable trash created.

Here we've put together a list of the 10 best zero-waste products to try for a waste-free 2023. Aim for progress, not perfection and let's get started!
📲 Many of these actions can logged on our mobile App!
There are over 40+ different Green Acts you can log to help track your impact.
Download it for free to get inspiration on actions you can take to help our planet.
Earn Green Points and redeem for rewards from eco-friendly businesses and services from our member community.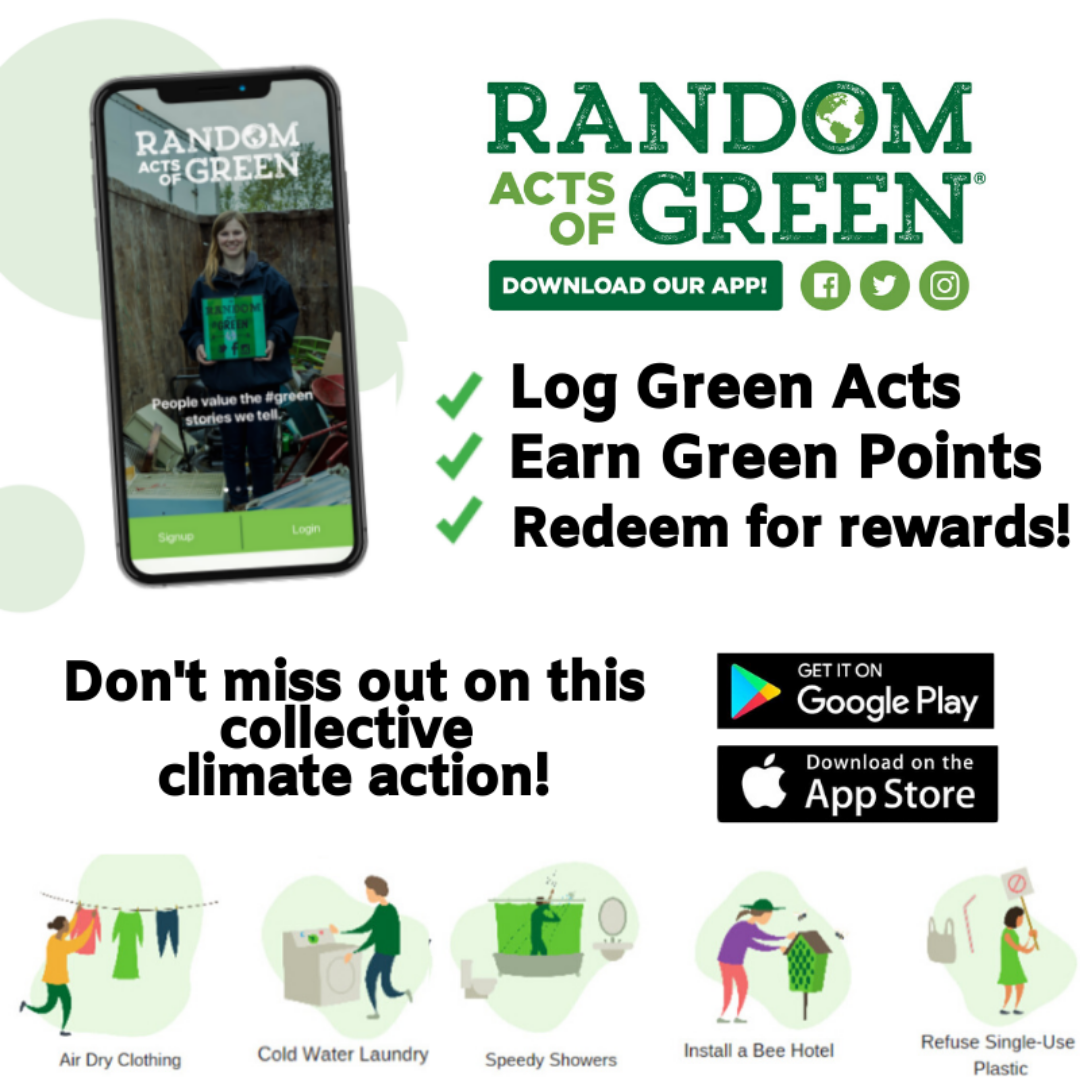 Most of us will replace around 300 toothbrushes during our lifetime. ⁠The American Dental Association suggests replacing your toothbrush every three or four months. ⁠ At that rate, the U.S. alone would go through over ONE BILLION toothbrushes. EACH YEAR.
Nada is a revolutionary toothbrush that's better for the environment, by using up to 90% less plastic than traditional brushes.
Nada is;
Waste-free
Hygienic
Convenient
Afforadable
Recyclable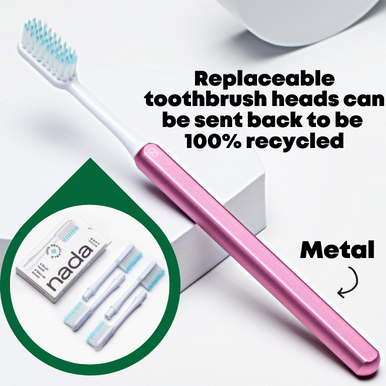 Nada takes back your old brush heads and has them commercially recycled. The process couldn't be simplier. When you order a Nada toothbrush, it comes with a self-addressed envelope you can put your used toothbrush heads in and drop in the mail. Nada will send you 4 fresh brush heads every year, at the amazingly low cost of $15/year! 
 ⁠Their beautifully sleek handle doesn't collect old toothpaste and germs, and doesn't roll over when you put it down.
Nada is a perfect zero waste option for those that want a happier smile, and a happier planet. 
What's the issue with the tissue? 
Virgin paper napkins use up a lot of resources. It takes roughly a cup of water to make just one paper napkin that's 2.3 grams in size.
On average, each person in America uses 2,200 two-ply napkins every year. They often get thrown away and that's a lot of waste ending up in landfills that can be avoided with a reusable cloth napkin.
Make the switch to cloth napkins that can be used at school or to set the table at home.
Our member Funkins makes them in a variety of exciting patterns and prints that make it easy to see why it's one of the best zero-waste products to try out!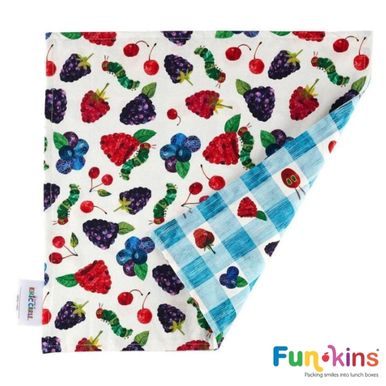 Did you get a dog in 2022 or maybe you already have a fur friend at home. 
You may be looking for a solution to single-use plastic for pet waste. Our community member The Refill Stop has a solution. 
Eco Poop Scoop Bags
Made with Paper which means ZERO PLASTIC!
Unique built in Poop Scoop
Completely biodegradable
Made locally by K9 Clean
Comes in packs of 10 
Help your dog shrink their environmental paw-print with this best-in-show zero-waste product.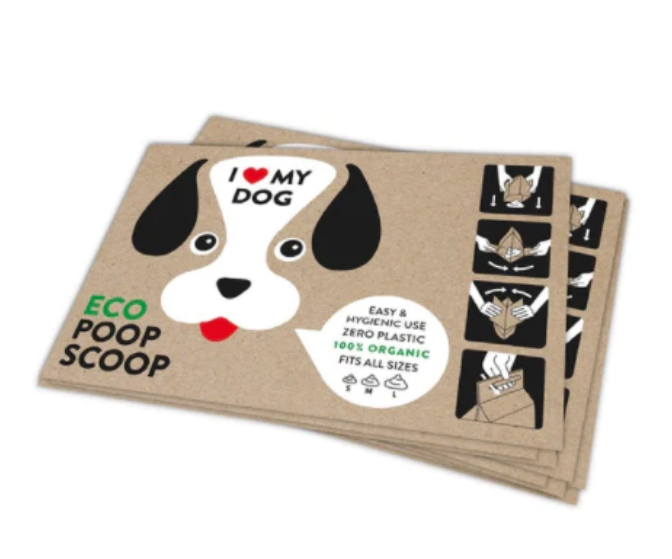 There are more than 12 billion pads and tampons used and disposed of annually
 That means disrupting our ecosystem with chemicals, plastics and dyes
 Our Green Act Business Member, Diva International Inc., provides the DivaCup to offer you protection for up to 12 hours at a time
 Using The DivaCup can help the average menstruating person divert 250 to 300 pounds of tampons, pads and applicators over their lifetime. 

Learn more about it with a video diary from a green team member sharing their experience in making the switch!
Here's a zero-waste solution you may not have thought about before!  Standard hair ties are made out of polyester and synthetic rubber, taking thousands of years to break down in the environment. 
Did you know there was a plastic-free option?
Terra Ties are 100% biodegradable, made from natural rubber and organic cotton. They're also softer, thicker and more durable than standard hair ties. Don't be tied down by traditional hair ties, make this zero-waste product switch today!
You can get them from our community member Simply Natural Canada – a Canadian brand offering sustainable products to help consumers transition to an eco-friendlier lifestyle.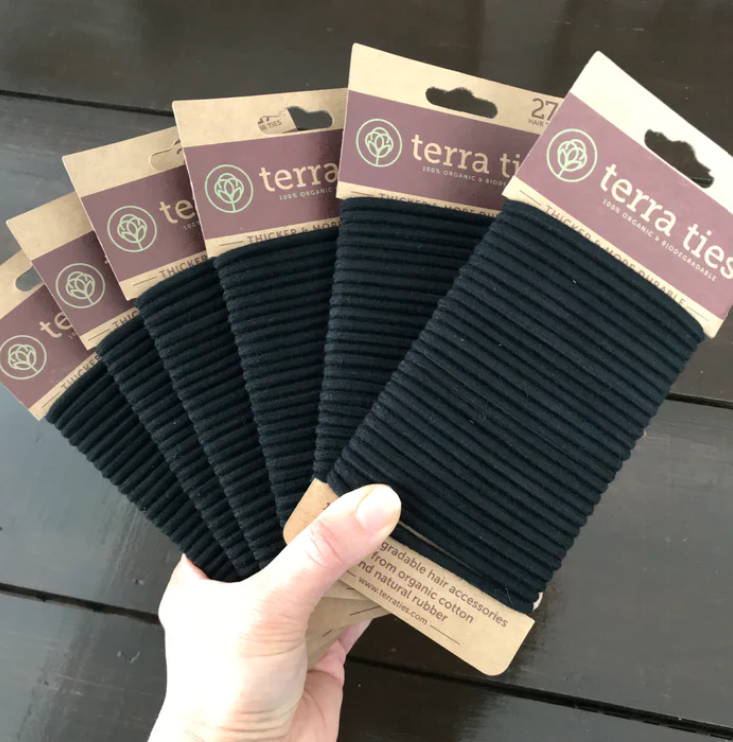 Turn A Mason Jar Into A Dispenser
Transform a mason jar lying around with a reCAP Adapta Cap from TWIG!
These pumps are PERFECT for DIY soaps, lotions – even condiments.
They can turn any regular size mason jar into a handy dandy dispenser.
The reCAP Adapta Cap Regular Mouth Pump is a multi-purpose cap that transforms a Mason jar into a dispenser. The Adapta Cap is making Mason jars more useful than ever.  It is food safe, rust free, BPA-free, and made in the USA.

Reach your zero-waste goals by using this tool with products from a refillery or with your own DIY creations!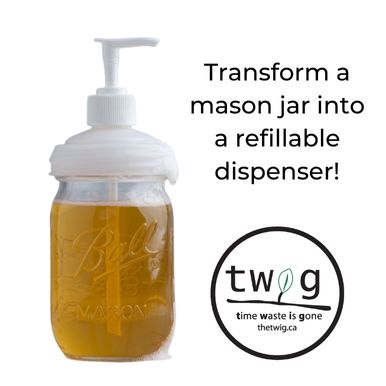 Did you know that 2 BILLION plastic, disposable razors end up in landfill every year? And that it takes a plastic razor around 1000 years to degrade?
Make the switch to a Safety Razor from Rockwell Razors.  This sustainability tool is a great example of buy one, and use it for life.
All you need are replacement blades and everything is stainless steel which is recyclable. 
Get started with a Shave Kit that includes everything you need for a world-class shave.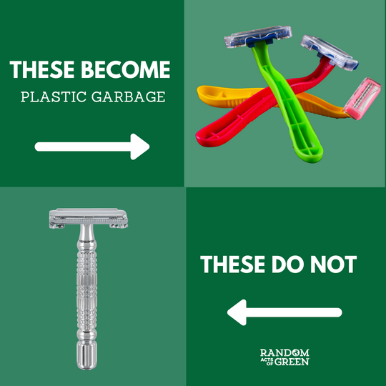 The bathroom is one of the most wasteful places in the home. Tonnes of plastic shampoo and conditioner bottles end up in the trash, where they take about 100 years to start decomposing. At Nature's Aid they offer a solution- shampoo bars, with zero plastic packaging.
Available in 4 hair-loving varieties, these salon quality shampoos offer an amazing natural lather and cleanse – no residue or waxy build-up!
In addition to using natural and organic ingredients, all bars are;
Biodegradable,
Vegan friendly and,
Cruelty free.
Nature's Aid offers zero waste hair care that both you and the planet will love.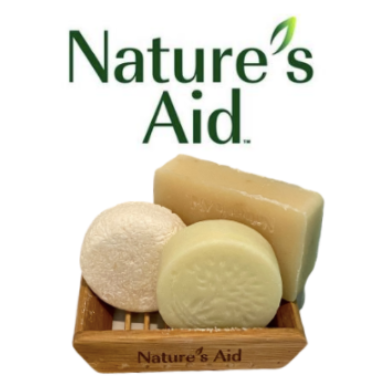 Green Beaver wants to make the sustainable lifestyle accessible for everyone. They offer a wide variety of Canadian-made safe and effective personal care products, without compromising their environmental values. They believe that products that are good for the planet are also good for you. 
Green Beaver offers compostable dental floss, made with plant-based fibers and vegetable wax. It's 100% biodegradable, and shipped using eco-friendly materials. With this compostable floss, there's lots to smile about!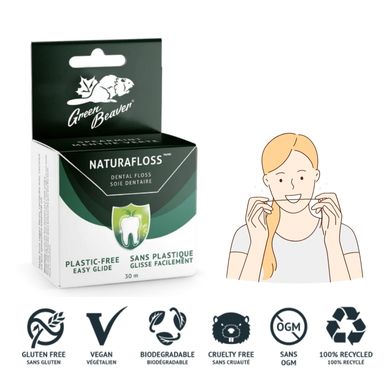 Proper food storage is essential to help prevent food waste by keeping your food fresher for longer!
Try Food Wax Wraps to replace plastic cling film. These are reusable, biodegradable and plastic-free!
As a bonus, every order at The Green Jar supports reforestation by planting a tree with Our Forest.
Pro Tip from The Green Jar: Gently wash in cool water using ethanol free dish soap – hang or lay flat to dry.
AVOID – Microwaves, uncooked meat and more than a month of freezer use.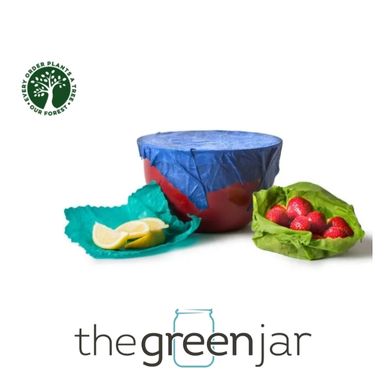 Did you know that dryer sheets release harmful chemicals for the environment and your health when thrown into the dryer? Afterward, they create plastic pollution. Here's a solution: Switch to dryer balls!
Benefits: 
Reduces drying time and saves electricity
Softens clothes naturally while reducing static and wrinkles
Replaces dryer sheets and fabric softeners – safe for sensitive skin and babies
Extends clothing lifespan
We think you "wool" fall in love with Topsy Farms, we sure have! 
Check out their products, their farm, and their workshops in Amherst Island, Ontario, and feel a better connection to our beautiful land!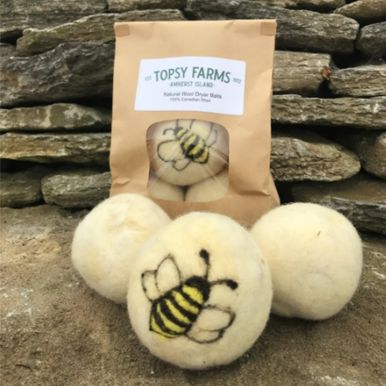 Snacks In Compostable Packaging
We understand that life can get busy, and that most people strive for convenience. However, convenience typically means plastic. Almost all the food that we buy is in plastic packaging, ending up being disposed of in our landfills or ecosystems. 
Nature Knows offers alternative options for you: healthy eating on-the-go with 100% plastic-free and compostable packaging. Their single-serve snacks, meal kits and family-size formats are all breathable and go right in your compost or green bin! No more plastic clamshells or trays that take hundreds of years to decompose. Nature Knows is committed to helping you eat well and reduce your plastic footprint with each fresh bite.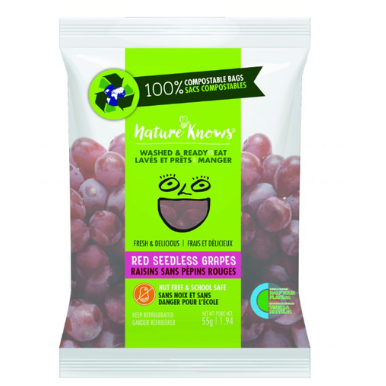 Did you know on average most households buy one package of bandages per year?  The average bandage strip is 3.3″ long. This produces 2.7 billion lineal yards of material waste. That's enough to wrap around the world 51 times!
PATCH Strips are an all natural, zero waste alternative to regular wound bandages. They've taken care to make sure that they only use the best premium, sustainable ingredients and processes such as;
The outer cover of the bandages and backing paper are biodegradable.
Packaging materials are FSC-certified and able to be composted at home or commercially.
They're cruelty-free and vegan.
All materials are sustainably sourced.
PATCH Strips are made with organic bamboo, aloe vera, activated charcoal and coconut oil, and promote natural healing while soothing your wound at the same time.  PATCH Strips helps you take care of the planet and yourself.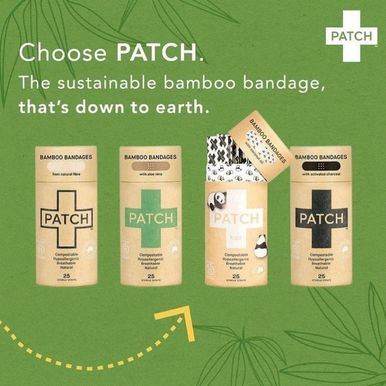 We hope you enjoyed reading about these best zero-waste products to try for a waste-free 2023!
Invite others on your green journey by talking about it! Easily share this blog to your platforms with the buttons below!

Say hello to 6 Circular Economy Companies in Canada this October as we Celebrate innovators during Waste Reduction Week​.
Read the Full Story

Get ready for green learning with our unique eco-friendly school supplies checklist for back to school season.
Read the Full Story